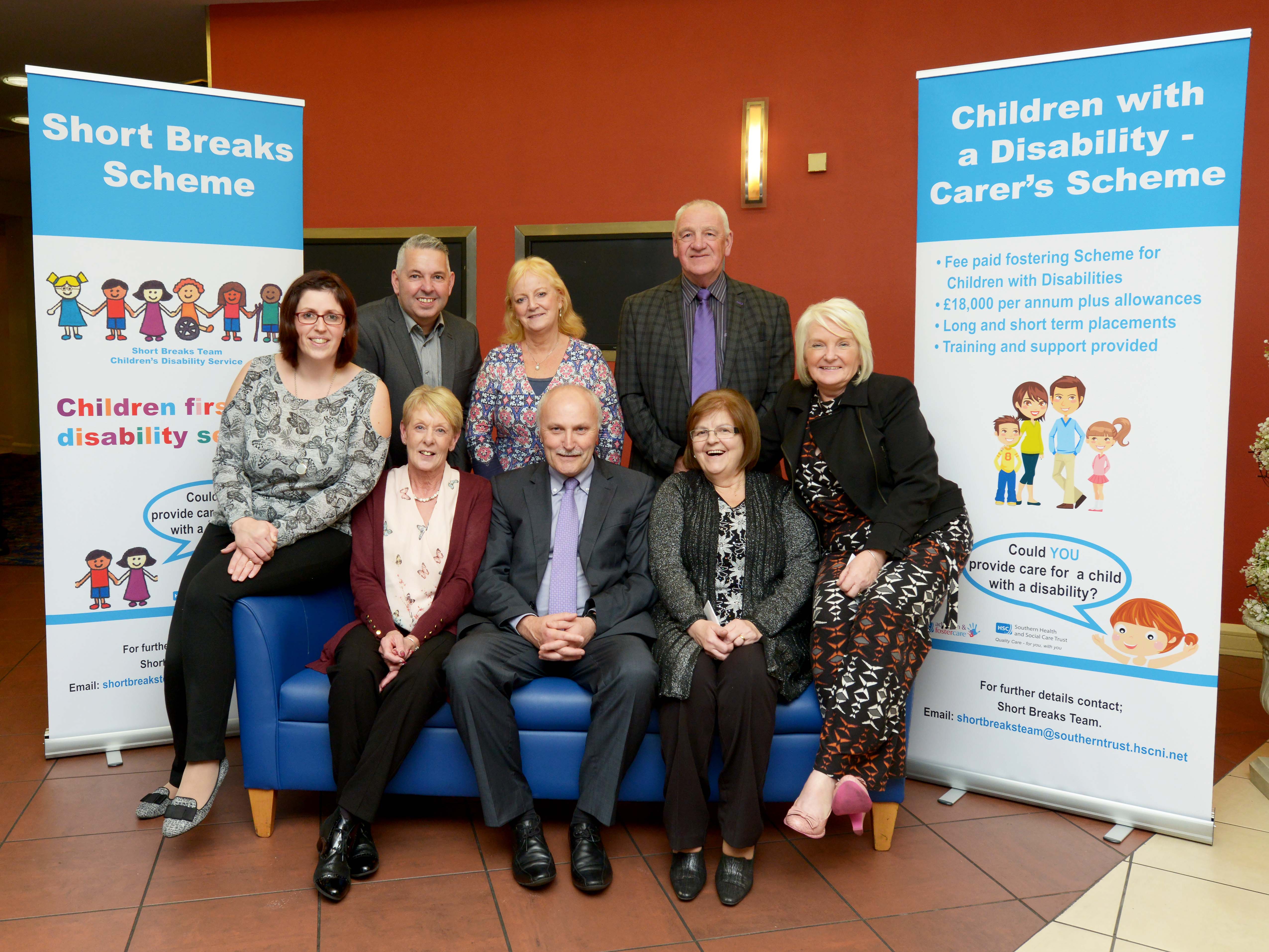 The Southern Health Trust has hosted a reception in the Armagh City Hotel to recognise the work of its Short Breaks Carers.
Short Breaks Carers give parents of children with disabilities the opportunity to take appreciated breaks on a regular basis, whilst also providing children with fresh experiences and offering them opportunities to bond and socialise with other families or carers.
Speaking at the event, Paul Morgan, Director of Director of Children and Young People's Services within the Southern Trust, said: "Short breaks are frequently requested by parents of disabled children to help them deal with certain pressures, so these carers are hugely valued by families.
"It's no surprise that the scheme is continuing to grow – the families involved are instantly seeing the benefits.
"We in the Trust feel it's vital to run events like this, it gives us an opportunity to highlight the work put in by the carers and staff in the children's disability services, and give them the credit they deserve.
"I would like to welcome each of the new Short Break Carers who have joined us this evening.  This is a fantastic scheme to get involved in and by offering your support you are going to make a massive difference to the lives of many families.   
"I also want to thank each of our retiring carers for the efforts and contributions you have made. Your support has helped many children gain independence, learn and develop new skills and make memories which they will have forever."
The Lord Mayor of Armagh, Banbridge and Craigavon District Council, Garath Keating, also spoke at the event and presented awards to current and former Short Break Carers.
The Trust is currently developing the service and would like to hear from anyone interested in becoming a Short Break Carer.
Carers may be married, co habiting or single. They may own or rent their home, work or receive benefits, and may or may not have children of their own. There is no upper age limit for carers, as long as they are healthy and have the energy to care for a child or young person.
For further information on becoming a Short Break Carer and the training and support available Email: lisamajhi@southerntrust.hscni.net or contact the Short Breaks Team in Lisanally House on 028 3752 0547.
Picture: Mark Irwin, Operational Manager Short Breaks Services; Lesley Waugh, Locality Head of Specialist Child Health and Disability Services and Paul Morgan, Director of Children and Young People's Services along with some of the retiring Short Break Carers.
Sign Up To Our Newsletter