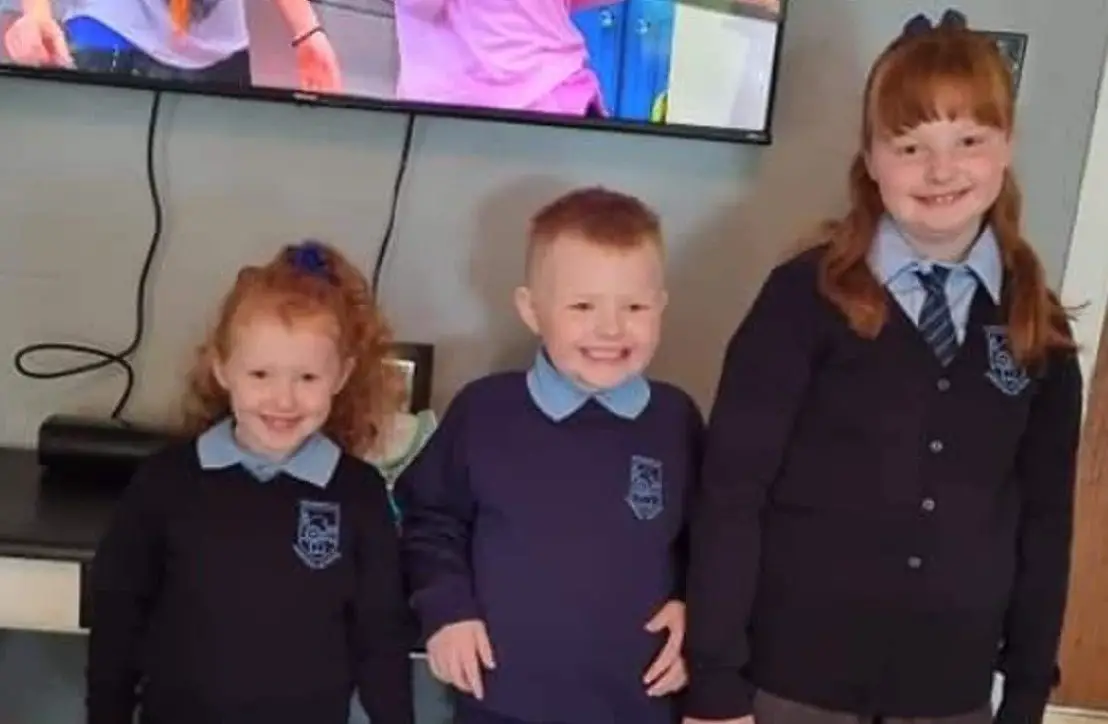 A woman whose children attend a rural Co Armagh school which has been earmarked for closure has said she and other parents won't let it "go down without a fight".
Beckkah Riddle Galbraith's three children, Emily (9), Bailey (6) and Maisie (5), attend Kingsmills Primary School and are very happy there.
Now, however, the Education Authority is recommending that the school – which currently has 32 pupils  and an approved enrolment of 77 – should shut for good from August 31 next year or "as soon as possible thereafter".
And if it does so, the closure will come exactly 150 years after the first Kingsmills School in the area opened its doors.
Beckkah said Bailey has autism and receives "amazing" support from the school while Emily is dyslexic and has also received invaluable help.
"Emily is dyslexic and the help she is getting in that school, you wouldn't get it anywhere else," said Beckkah. "The teachers do extra work with Emily in their break.
"And with Bailey, they have gone above and beyond for him. His behaviour is great but he struggles with his speech and has learning and social delays.
"He loves school. Whenever he was small, the educational psychologist said he didn't have autism and it was after Kingsmills fought to have him reviewed that he was told he did have it.
"They had things in place for him coming to the school, wee timetables, his own table, a chill-out place, before any help from the Education Authority.
"They are really, really good. Any parent, past or present, will tell you that. I couldn't recommend the school enough.
"I am gutted at what is happening. The only reason parents aren't sending their children is because of the talk going around that the school could close.
"I am worried about my children's mental health if they have to move to another school and how another school would cope with their needs. I couldn't send them to a big school."
Other parents and relatives have also been vocal in their opposition to any closure.
Writing on Facebook, one person said "each and every pupil in Kingsmills PS receive amazing one-to-one support, in particular those pupils with additional needs".
She added: "It's downright wrong and cruel to consider closing the school. It's a tight knit family oriented school, a home from home where they all are friends and all know one another."
At its May meeting, the Education Authority's strategic planning and policy committee agreed to "initiate pre-publication consultation" which would lead to the school's demise.
Officials will engage with the Board of Governors, staff, parents of children who attend the school and the trustees and managers of any other schools in the area likely to be affected.
The consultation will run for eight weeks – up until July 8 – with the development proposal to be published in September. The public will then have their chance to respond and there would be two months to lodge objections.
The recommendation would then go to the Minister and Department of Education in January for them to sign off on a decision.
Sign Up To Our Newsletter