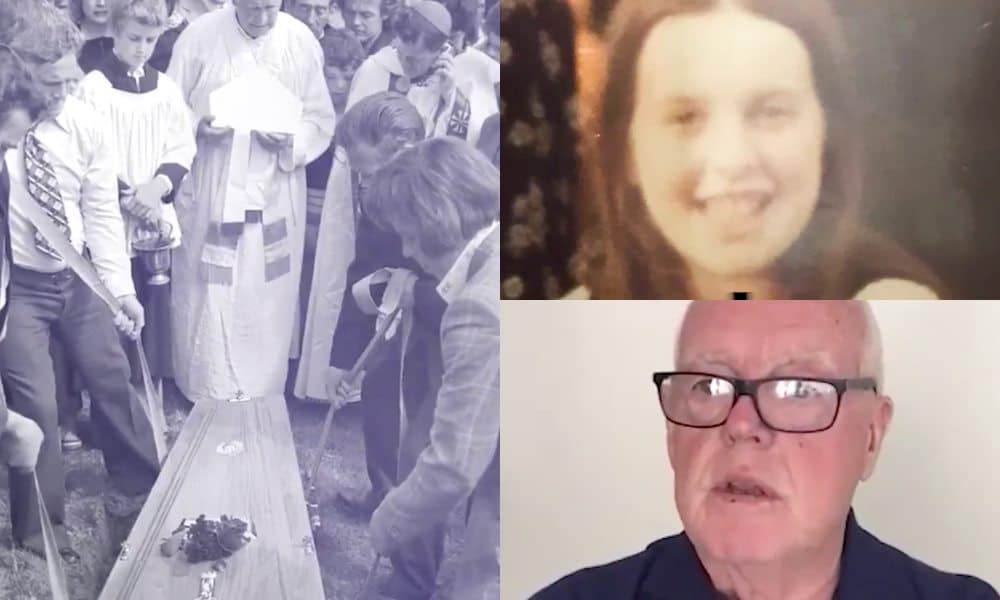 The family of a 12-year-old girl shot and killed by a British soldier 44 years ago have called for an independent investigation into her death.
Majella O'Hare was fatally wounded on August 14, 1976 as she walked to church in Ballymoyer, south Armagh, just yards from her home.
The Royal Military Police launched an investigation at the time, which heard the soldier claim he fired in response to an IRA sniper attack.
He was charged with manslaughter in 1977 but was later acquitted.
In March 2011, Owen Paterson, then Northern Ireland secretary, handed a letter of apology from the Ministry of Defence to Majella's mother at a meeting in Belfast.
Majella's brother, Michael O'Hare, says justice is "long-overdue" in a new short video produced by Amnesty International (watch below), who is supporting his calls for justice.
"The truth cannot be concealed any longer. We need an investigation – there must be justice for Majella," said Michael.
"Witnesses to the death of my sister know what happened that day – she was an innocent girl murdered by the British Army," Mr O'Hare said.
Alice Devlin was a witness to the killing of Majella O'Hare.
Speaking in the powerful video, Alice, said: "Little Majella was laying dying on the road, with her father kneeling over her. You can imagine what it was like for that father to see his child lying dying on the road.
"The child was badly wounded…I was giving her CPR on the road, the helicopter came and landed.
"Her father, Jim, was literally thrown into the helicopter. Majella was just lifted like a piece of meat and thrown in headfirst…they just wanted to get her off the road. Get rid of her.
"I was there, I know what happened. She has to get justice."
Grainne Teggart, Amnesty International's Northern Ireland campaign manager, said: "Justice must be done. Witnesses to the horrific events of that day are ready to help with an independent investigation, the passage of time has not diminished their memory.
"Their appeal to the PSNI to establish this long overdue investigation must be heard.
"The family have had an apology from the UK Government, but this rings hollow without action and accountability."
12 year old Majella was shot in the back & killed by a British soldier in Northern Ireland. 44 years later, there has been no independent investigation.

Witnesses have joined calls for @PoliceServiceNI to urgently launch one. RT to help us add pressure #MajellaOHare pic.twitter.com/SpNTuHq98p

— Amnesty UK (@AmnestyUK) October 6, 2020
Sign Up To Our Newsletter