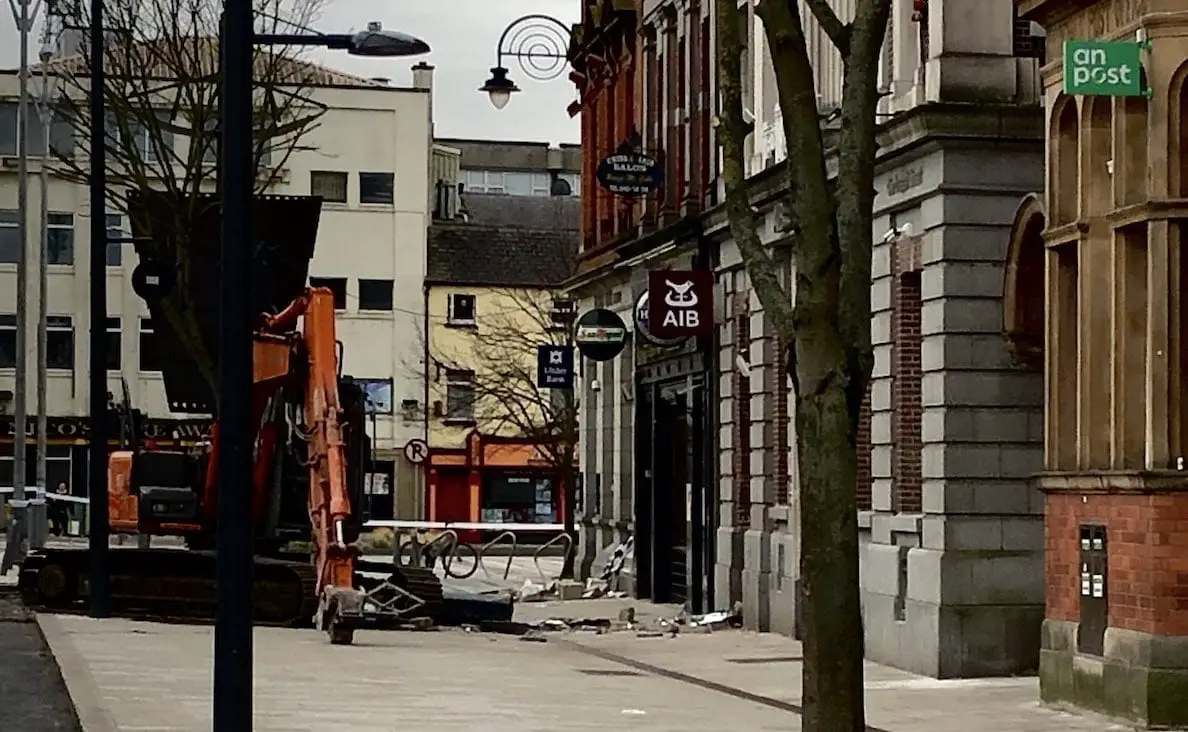 Two south Armagh men accused of involvement in a "military operation" to steal ATM's were this week ordered to stand trial in the Crown Court.
While Fearghal Nolan (25) appeared at Newry Magistrates' Court in person, his co-accused 30-year-old Michael Muckian appeared by videolink from his solicitors office for their Preliminary Enquiry, the legal process necessary to elevate all criminal cases to the higher court.
Nolan, from the Bonds Road and Muckian, from the Carrive Road, both in Silverbridge, south Armagh, are jointly charged with four offences allegedly committed on April 4 last year including three charges of handling property stolen in the Rep. of Ireland and receiving a stolen trial
The handling charges relate to two ATMs, an Ulster bank machine and an Allied Irish bank machine and a VW Amarok pick up truck.
With a judge describing the offences as akin to a "military operation," and previous courts have heard that a number of vehicles, including the pickup truck, were stolen from a house in Co. Monaghan in a "creeper burglary."
In the early hours, two stolen vehicles, a van and a Mercedes, were set on fire outside Dundalk Gardaí station and meanwhile, a stolen lorry was used to block the road while the pickup truck towed a low loader trailer to Main Street where the two ATM's were stolen.
During a previous bail application, a prosecuting lawyer said a number of men were seen communicating on walkie talkies but Gardaí officers arrived at the scene "within seconds" of the men leaving, chasing them using police cars and a helicopter to pursue them as they crossed the border into NI.
Muckian and Nolan fled to Muckian's home but were arrested after "armed officers forced entry."
The lawyer revealed it's estimated there was around 240,000 Euros in the two cash machines, adding that when the pair were interviewed, the answered "no comment" to the large majority of police questions.
While none of the facts were opened during the brief PE on Wednesday, a prosecuting lawyer submitted there was a Prima Facie against each of the accused, a submission accepted by the pairs' defence solicitors.
The court clerk told them that although not obliged to, they had the right to comment on the charges and to call evidence to the PE on their own behalves but they declined the opportunity.
Freeing them both on continuing bail and extending legal aid to allow senior defence barristers to be instructed, District Judge Ann Marshall returned the case to Newry Crown Court and scheduled their arraignment on January 6.
Sign Up To Our Newsletter