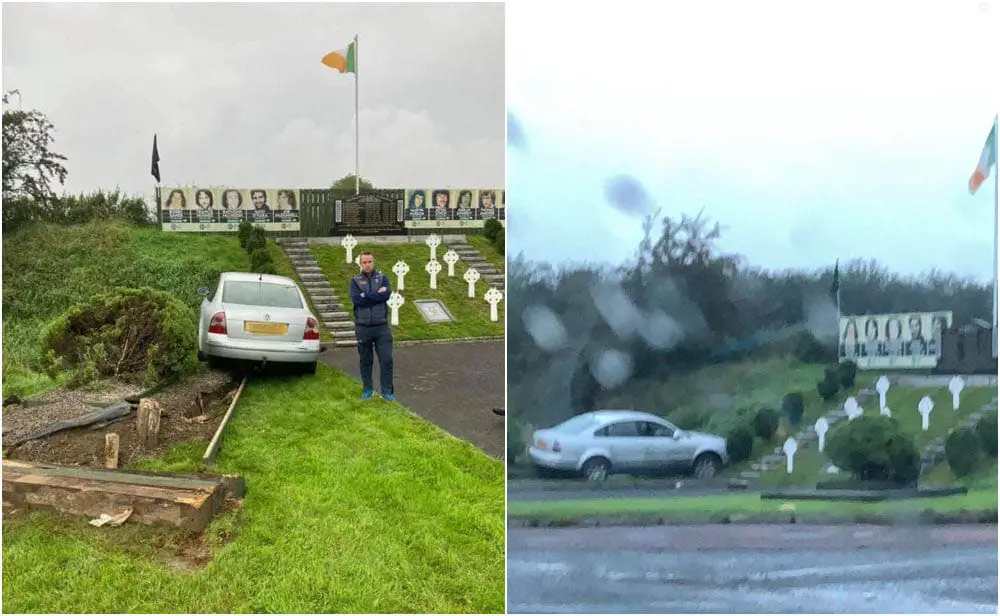 Not for the first time has a car ploughed through the Fords Cross junction in Silverbridge.
In fact, it wasn't even the first time this week an incident similar to the one pictured, occurred – and on the evidence to date, it won't be the last.
The second incident in a matter of days, which saw a car end up marooned on the Republican hunger strike memorial, has highlighted what has been a long-standing issue for the junction off the main Newry Road.
Councillor Barra O'Muiri, who has continually raised the issue with the Department for Infrastructure, says he will be doing so again.
"For the second time in a week, a car going too fast has slid through the junction at Ford's Cross, crossed two lanes and crashed into planters at the hunger strike memorial," he explained.
"I will continue to pressure the Department for Infrastructure to put more lights at the junction, making it more visible and safer."
Similarly, in 2018, the Sinn Féin representative requested neon signings, even a flashing light, to prepare strangers for the junction.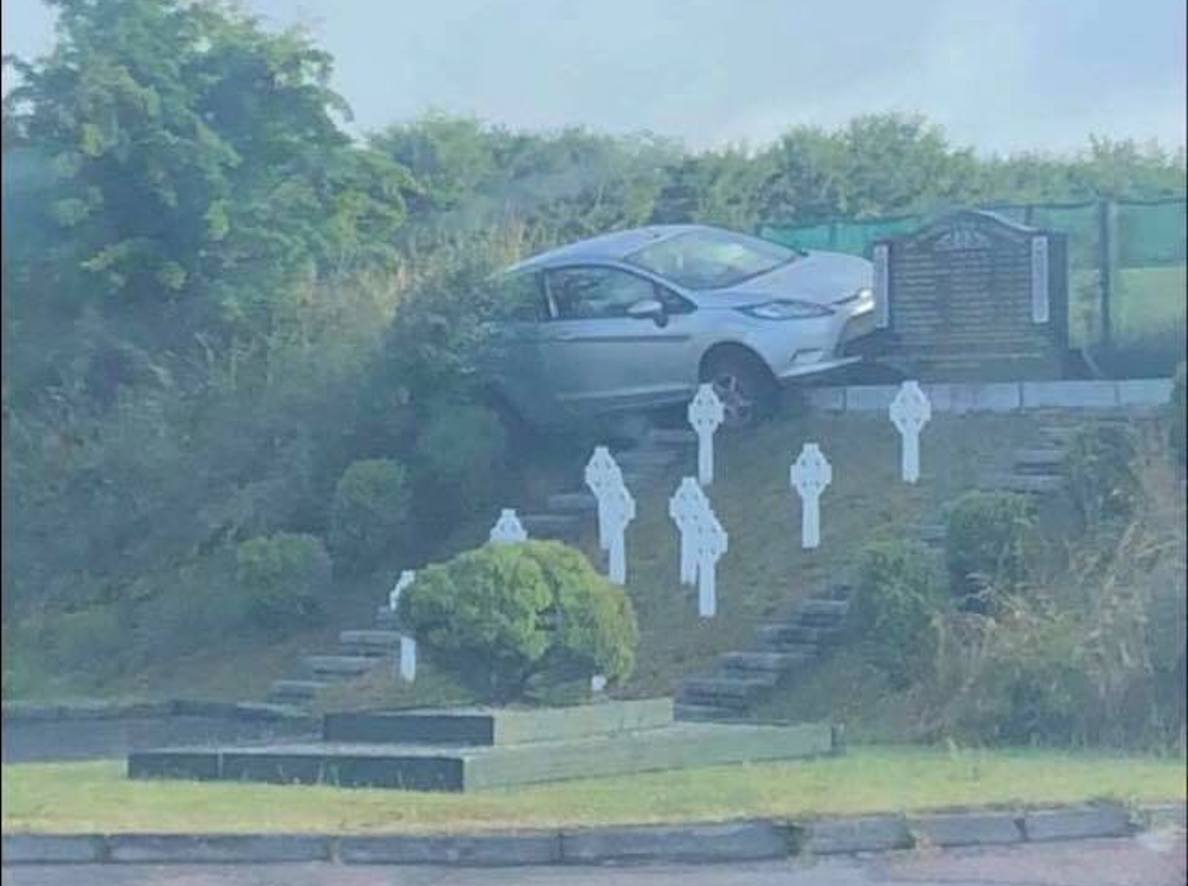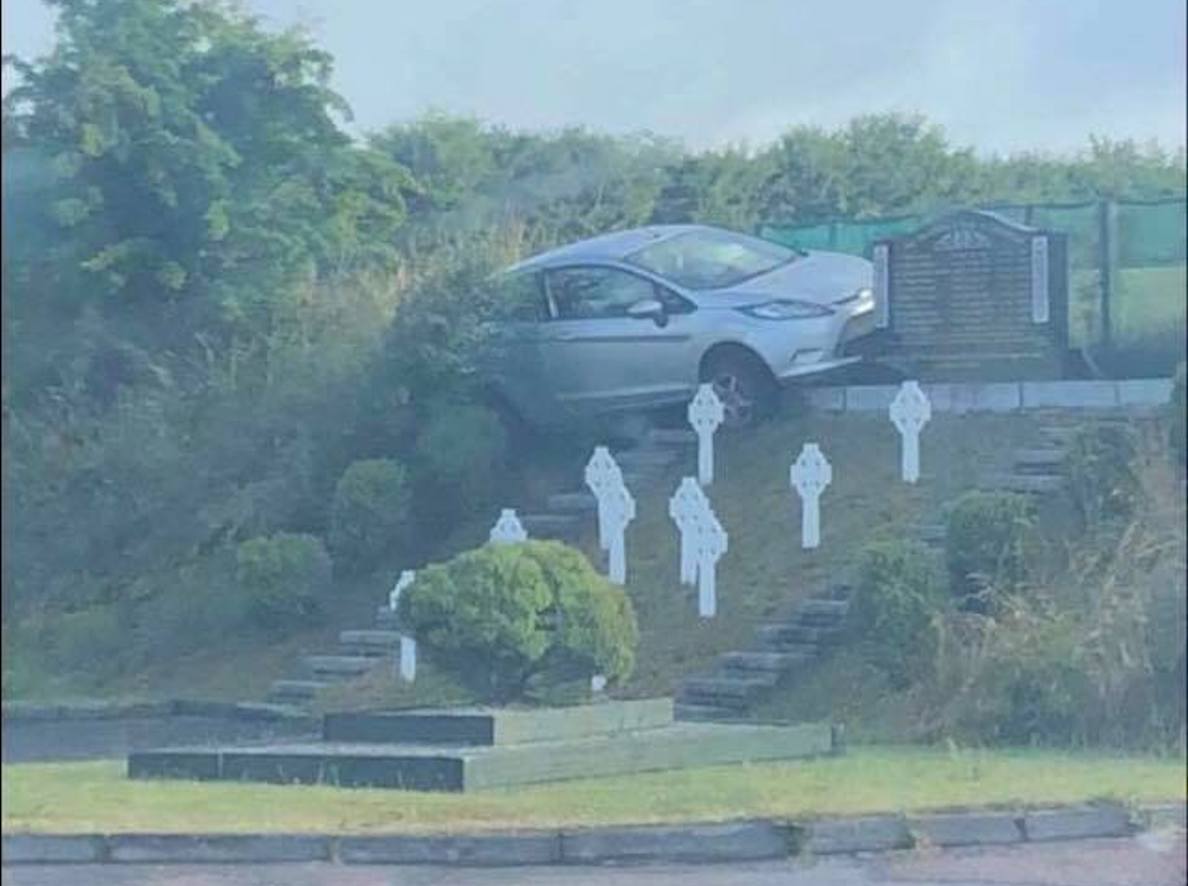 There have been calls for improved safety measures after a car ploughed straight into a south Armagh memorial overnight.
"Street lighting around the crossroads would be an added bonus," he said at the time.
To date, nothing has been forthcoming.
Sign Up To Our Newsletter