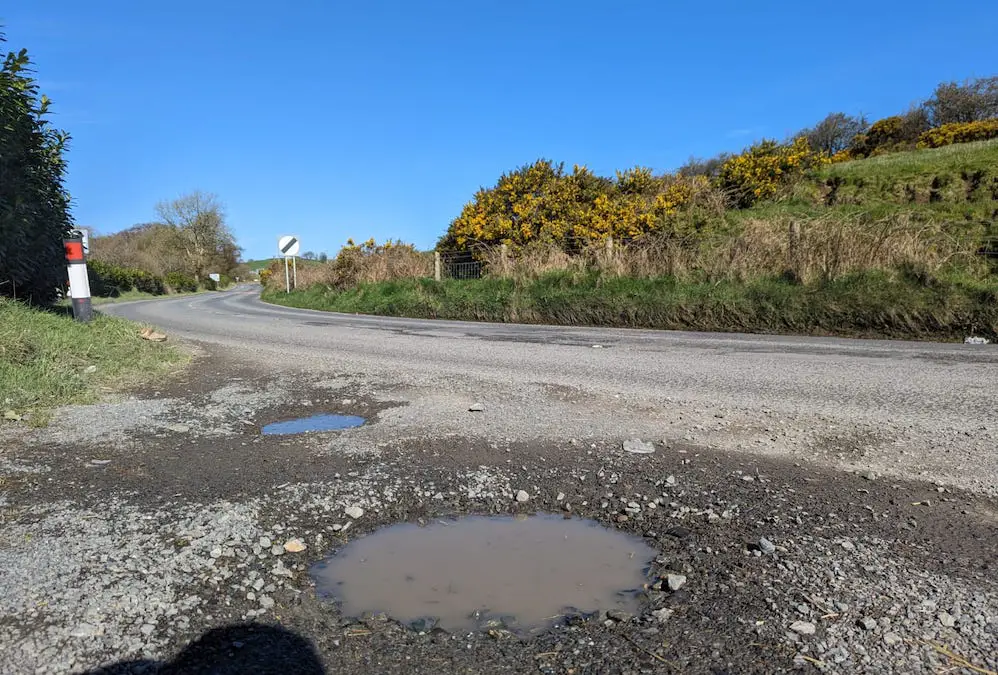 The sheer state of our roads is the single biggest issue residents complain about on a daily basis – and rightly so.
It's the reason many political candidates make a beeline for the biggest hole in the road come election time, but the reality of it is that it's serious issue that needs tackling.
There are many already elected representatives who continue their work long after the lights of the election stage dim; those whose pointing fingers remained fixed on the issue, simply no need to for them to be re-holstered.
There are roads across the north, the south and the middle of Armagh which have long been neglected – and we're seeing a lot more about them as May 18 approaches.
But the one road that seems to be gaining a degree of infamy is the Armagh Road into and out of Newtownhamilton – the small town sardonically dubbed pothole of the year recently.
The roads stemming out towards Dundalk and Newry are equally as atrocious. We took a look for ourselves this week.
Today's (Tuesday) announcement that departmental spending is set to fall by 6.4% in real terms this coming financial year does not bode well for the roads either. Budget, budget, budget.
Sinn Féin's Barra O'Muiri is one who has fought hard on this issue for a long time – and while assurances have been given to remedy the roads around Newtownhamilton, a timeframe remains unclear.
Note, those assurances have stop just shy when it comes to the Armagh Road, however. The Department for Infrastructure are "monitoring the erosion on the Armagh Road" and are "aiming to carry out repair works…on the basis of funding being allocated".
"It's a disgrace that they've been allowed to deteriorate to such a state in spite of constant lobbying from me as local councillor," said Councillor O'Muiri.
"I've been promised that the roads are being monitored and will be upgraded when resources allow, but I have genuine concerns that the Armagh Road, Newry Road and Dundalk Road are at such a dangerous juncture that they pose serious risk to drivers.
"I and our Sinn Féin team will continue to demand better from the Department for roads around Newtown, roads the people deserve!"
Tell us in the comments what roads you think rival those of the ones in Newtown?
Sign Up To Our Newsletter