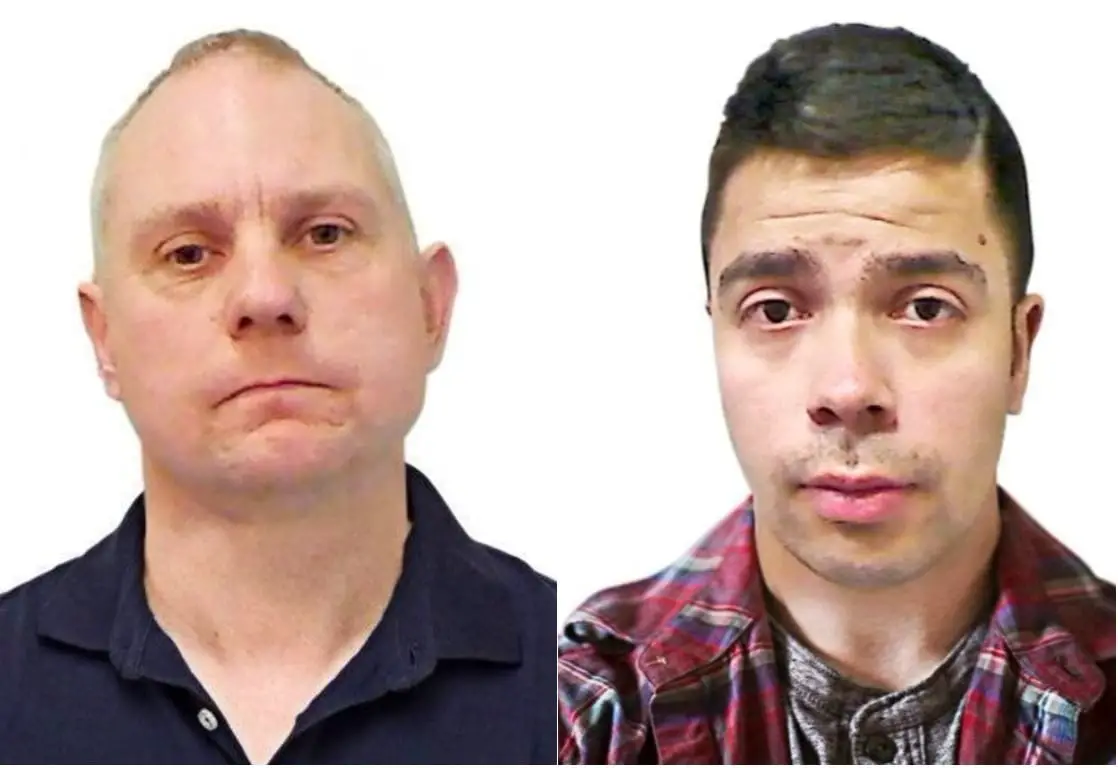 Gardai are currently hunting a convicted child rapist – originally from Co Armagh – for breach of his release conditions.
James White, 48, from south Armagh, was jailed in the Republic of Ireland in 1998 for two counts of buggery and five charges of sexual assault — on a teenage boy in Co Meath before being freed in 2003.
White had placed an advert in the local paper looking for a youngster to work part-time in dog kennels.
He then took on a 14-year-old boy as his assistant but it later transpired that White had no kennels.
Instead gave the teenager labouring work and took him on trips around the country before he began to sexually abuse the boy.
He was handed five years in prison.
He also threatened to kill a social worker with a hammer, and has 62 previous convictions in all.
White – along with 26-year-old Jason Lydiard also from Co Armagh – are currently wanted by Gardai for serious breaches of their release conditions.
Lydiard also has nine previous convictions for sexual, assaults causing harm and threats to kill. He was released from custody earlier this year.
According to the Irish Sun, the duo are two of the most wanted men in Ireland at present.
A source close to the newspaper said they "are two of the most dangerous sex offenders in the country at the moment".
Because of the serious convictions, the pair are required to inform Gardai of their whereabouts, however, it is understood they have failed to abide by these terms.
The public have been asked to report any sightings of either men to Gardai, with forces across the country on alert.
Sign Up To Our Newsletter