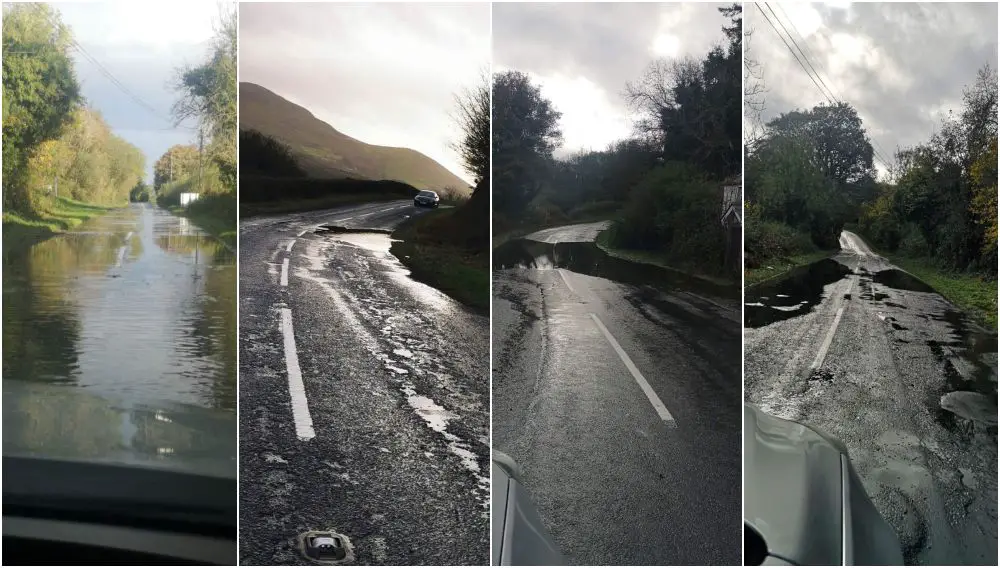 Concerns have once again been raised over the state of one of the main roads in south Armagh.
The Mountain Road in Lislea "is in an absolutely shocking state and it's just getting worse every day".
That's the view of Sinn Féin councillor Oonagh Magennis who has reported the road to the Department for Infrastructure for urgent repair.
Said Councillor Magennis: "This road is regularly used as a diversion route when other roads are closed, which increases pressure on this already depleted surface.
"Not only are the potholes very dangerous, and damaging, it is also flooding in various sections which is hiding the potholes underneath.
"Residents and road users are fearful that not only will vehicles be damaged, but that there will be a serious accident with drivers swerving to avoid potholes and floods in both directions."
Councillor Magennis says she has been lobbying to get this road repaired from 2019 "with little success from DfI", however, "given its worsening state now, I'm hoping they pay heed and urgently repair this busy road".
"I will continue to lobby on this until it is done."
Sign Up To Our Newsletter