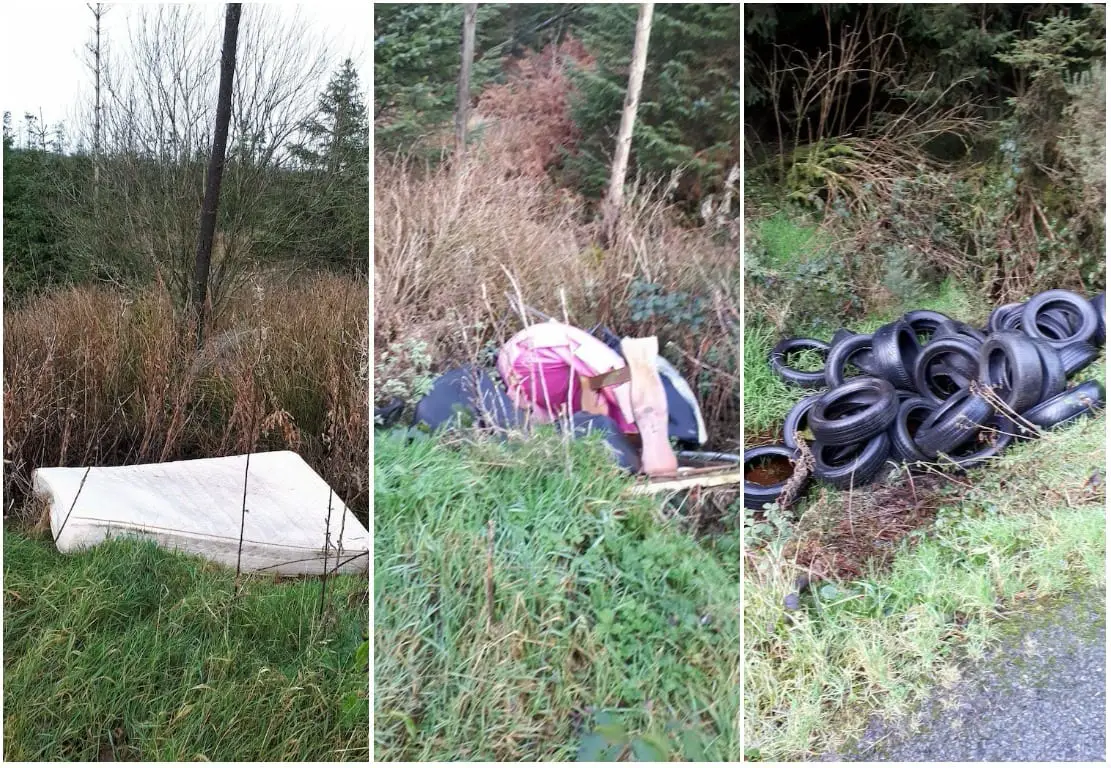 A cross-border approach could be on the cards to dealing with the now unprecedented levels of fly-tipping in parts of south Armagh and beyond.
And, with Newry, Mourne and Down District Council among the top areas for incidents of illegal dumping, more fitting punishments are also being called for.
A notice of motion will go before NMD Council on Monday evening seeking a partnership arrangement, so to speak, in dealing with the issue.
The council could – if the motion is approved – join with Louth County Council to try and bring about deterrents for those involved in fly-tipping.
The motion will be brought by Sinn Fein Cllr Mickey Larkin.
It states: "Sinn Féin as an All Ireland Party have observed the increased and relentless fly tipping in the Newry, Mourne & Down and Louth Council Areas.
"We call on our council to increase co-operation between both councils to tackle this scourge. Firmer action needs to be taken on enforcement of illegal dumping. Fines and penalties must reflect the crippling costs to council and Government.
"A full and comprehensive review needs to be carried out and we must spread a message of zero tolerance.
"We request that our council write to the relevant Department to raise our concerns and request prompt action."
Ongoing incidents of fly-tipping have included tyres, fuel laundering residue and general waste, the clean-up costs of which are all met by the ratepayer.
Sinn Fein is hoping, with the support of other councillors, to make moves to help reduce the trend and, therefore, the resultants costs.
Sign Up To Our Newsletter