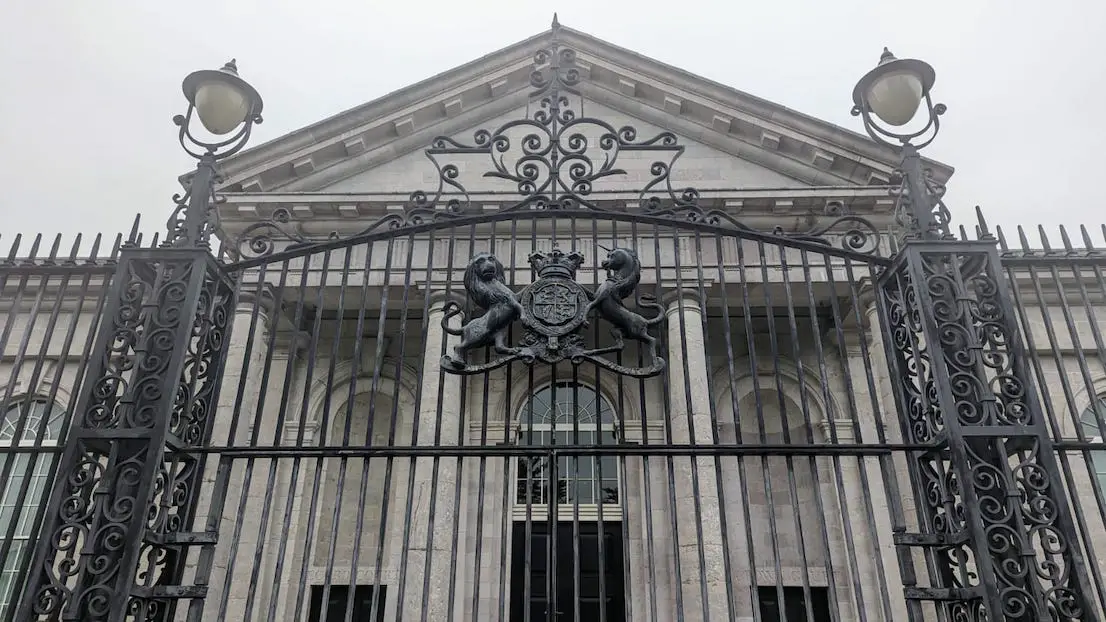 A man who arranged to buy a necklace from Facebook Marketplace but failed to pay has been handed a suspended sentence.
Mitko Slavov Mitev, of Dundalk Street, Newtownhamilton was also ordered to pay £300 in compensation.
The 34-year-old, who was charged with one count of fraud by false representation, appeared before Armagh Magistrates' Court, sitting at Newry Courthouse on Tuesday.
Mitev, who had been convicted of the offence in his absence, appeared at court with £300 in anticipation that a compensation order would be made.
The court was told that on November 30 last year, police were advised by the injured party that in October, she had placed a necklace for sale on Facebook Marketplace. She had received a response from the defendant who agreed to purchase the necklace at the advertised price of £453.
A location was then agreed for both parties to meet and exchange money for the necklace. The injured party advised police that the defendant was "pleasant" and that she had no concerns that he intended to take the necklace without payment.
The defendant told the injured party he could go and get money and bring it to her home address later in the day. The injured party was satisfied with the sale and agreed terms.
She advised police later in the day that the defendant had not attended her address with the money. She made several calls which he failed to answer or respond to.
During the month before she reported the matter, the injured party received messages from the defendant indicating that he would make the payment. However, he failed to do so.
District Judge Anne Marshall noted that the defendant was in breach of two suspended sentences for a different type of offending.
A defence solicitor then told the court that the defendant would argue he had "good intentions at the outset but was unable to meet the financial demands of the transaction".
He added: "The important thing from his perspective is that he has gathered the funds now and they are available."
District Judge Marshall sentenced Mitev to two months in custody, suspended for a period of one year.
She also made a compensation order of £300 to be paid to the complainant.
---
Follow all the latest court news here.
Sign Up To Our Newsletter