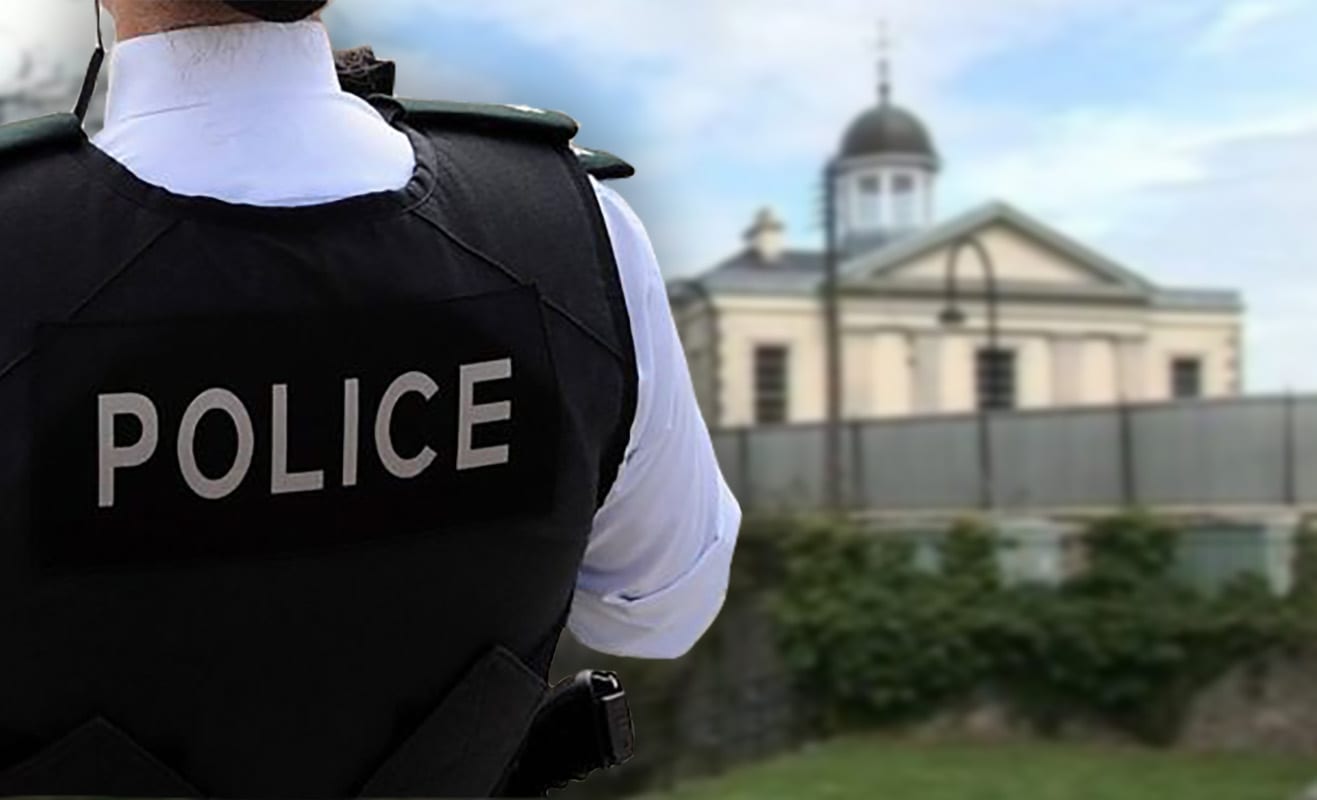 A south Armagh man accused of being involved in importation and supply of Class A and B drugs after being allegedly linked to encrypted data has been refused bail.
During the bail application, the 28-year-old visibly took a fit in police custody as someone shouted from the courtroom that he suffered from epilepsy.
Arthur Michael Fearon, of Moylinn Close in Silverbridge, appeared via videolink from police custody facing nine charges at Newry Magistrates' on Wednesday.
The accused is charged with conspiracy to convert criminal property, conspiracy to transfer criminal property, conspiracy to conceal criminal property, conspiring to fraudulently import Class A, being concerned in the supply of Class A, being concerned in the supply of Class B, entering an arrangement to acquire criminal property, conspiring to possess Class A with intent to supply and conspiring to possess Class B with intent to supply.
As the charges were read, it was heard that all of the alleged offences are said to have been committed between March 25 and June 15, of this year.
A detective constable in organised crime appeared in the body of the court and was able to connect the defendant to the charges.
Prosecuting barrister Robin Steer made it known that bail was being applied for and was objected to.
He outlined Fearon had been arrested and charged after the PSNI, working in tandem with the NCA, obtained previously hidden data from encrypted handsets.
Mr Steer commented that a "large volume of messages" referring to the "large scale supply of cocaine and cannabis" had been found.
Fearon had been connected to this data as he is alleged to have used his own name and address in them, while another user is also said to have provided the defendant's details to another person.
There were also pictures allegedly connecting Fearon to the data, including images of his children and his wedding ring which is described as being distinctive with diamonds in the band.
Other images also show wallpaper and kitchen flooring with drugs on it, which allegedly match those in the defendant's home.
Outlining objections, Mr Steer said there was a concern for further offences as Fearon had previously been convicted in 2013 for "smuggling a large quantity of cigarettes".
He submitted there was a fear that this defendant had now "moved on" to drugs.
Court heard there was also a fear of risk of flight. Mr Steer outlined how on July 2 police had searched Fearon's home in his absence and had left a note with him.
Having received no contact from the defendant, he was subsequently stopped for speeding in October but police had been unaware of this matter.
He submitted that police had been looking for Fearon for some time and commented that the defendant's wife had told an officer that he had gone to the Republic for work.
Defence barrister Kevin O'Hare opened by outlining numerous other individuals charged as part of those encrypted data investigation who had since achieved bail.
He commented: "I could list at least 10 other persons, who have been brought before the court and bailed for similar matters, in a similar situation."
Appearing via videolink, Fearon visibly took a fit with someone in the courtroom stating "he has epilepsy".
District Judge Eamonn King asked for the defendant to be taken off screen as the bail application continued.
Mr O'Hare stated: "He is prone to fits I am told. The prosecution have no evidence that he would flee, he instructs that he was not aware that police were looking for him.
"For the road traffic matter he attended a police station with a policy of insurance and it was not flagged up."
He added: "There are conditions which could assuage any fears. He could surrender his passport, his wife attends and could surrender that.
"His mother is also in attendance, she could sign a surety. There is no cash surety but she has offered the deeds to her property."
District Judge King stated: "This is an application for bail in respect of the the defendant, Arthur Michael Fearon, who faces a number of charges.
"The allegation is that they involve a criminal network involved in the importation and supply of drugs, cocaine and cannabis in this case, and then dealing with the money that derives from that enterprise."
He continued: "The allegation is that this is a sophisticated operation, this individual is one of a number of people who have come to the police attention as the result of access to encrypted phones.
"When the phones were assessed there's substantial evidence in respect of this individual to link him to the activity that's alleged. He is connected by name, he is connected by his children, his wedding ring, the inside of his house, the drugs on the floor, money on the table."
The District Judge stated: "The police object to bail on grounds of further offences and they cite his criminal record in that regard for he appeared in the Crown Court in 2013 for smuggling and for that he received a prison sentence of one year.
"The inference is that this is going to be a sophisticated investigation which will take some time. If he's refused bail he could remain in custody for some substantial period of time."
Although he acknowledged that others had been granted bail, District Judge King stated that at this stage he was of the view that Fearon should be remanded in custody.
Bail was refused on grounds of the commission of further offences and the case was adjourned until December 2 for an update.
Sign Up To Our Newsletter