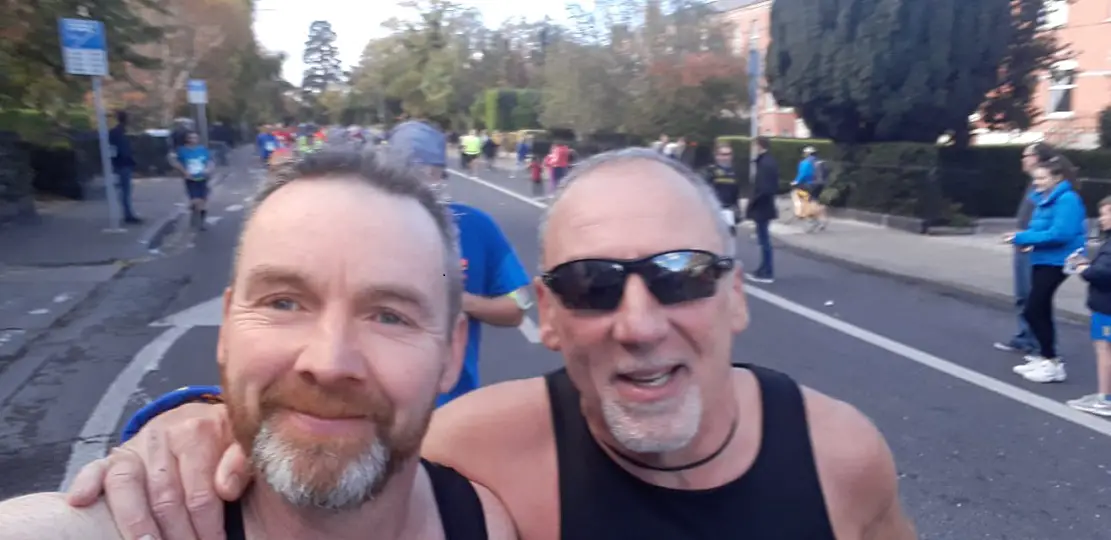 With self-isolation now in full swing to tackle the COVID-19 pandemic, exercise is one way people can still have a bit of 'me time'.
And two Co Armagh runners have joined forces to ask people to run, walk, cycle or spin whilst raising money for a very worthy cause.
The Isolated Runner has been launched by Eamon Murphy, a man with over 70 marathons to his name, and Seán Quinn, founder of Run For Autism H.A.N.D.
Speaking to Armagh I, Seán explained: "The initiative motivates people too and gets their morale up during this difficult time, whilst obeying all the guidelines given by the government.
"This especially is true for parents and carers who now have their children and people home all the time with schools and day care centres closed."
However, Seán stressed that he encouraged everyone to become an Isolated Runner.
"Everyone needs a bit of 'me time' or to just get their head showered for a bit," he said.
"Whether you run 10 miles or just around the garden, each is equally important for your mental health. I am a runner myself, I love being out, doesn't matter what distance I do or what time I do.
"I was motivated to do something for autism also, so we are asking that people, if they can, to make any donation great or small to go towards helping groups and clubs for learning disability and/or autism to get going again.
"I know all too well what it is like to be tied to the house with nowhere to go and nowhere for your special needs children to go.
"My daughter has autism but never fitted the criteria for respite, nor day care, nor special school, so she has spent most of her life at home with her mum and dad and things haven't changed now that she is 27."
Sean added: "We are sort of used to social-isolation. It is maybe not as hard on us because we are trained at it through the years, but we are finding it tough not being able to get out and move as much.
"There are a lot of mothers and fathers pulling their hair out. They are spoon feeding, they are tube feeding, whatever has to be done and it is not going to end tomorrow.
"I want them to take it in turns, to go out and get their head showered, one stay one go and to have a page to go to to have a chat with others."
So what are you waiting for? Dust off those old runners and get out there!
To check out what others have been up to check out The Isolated Runner on Facebook, or to make a donation visit the JustGiving page.
Sign Up To Our Newsletter