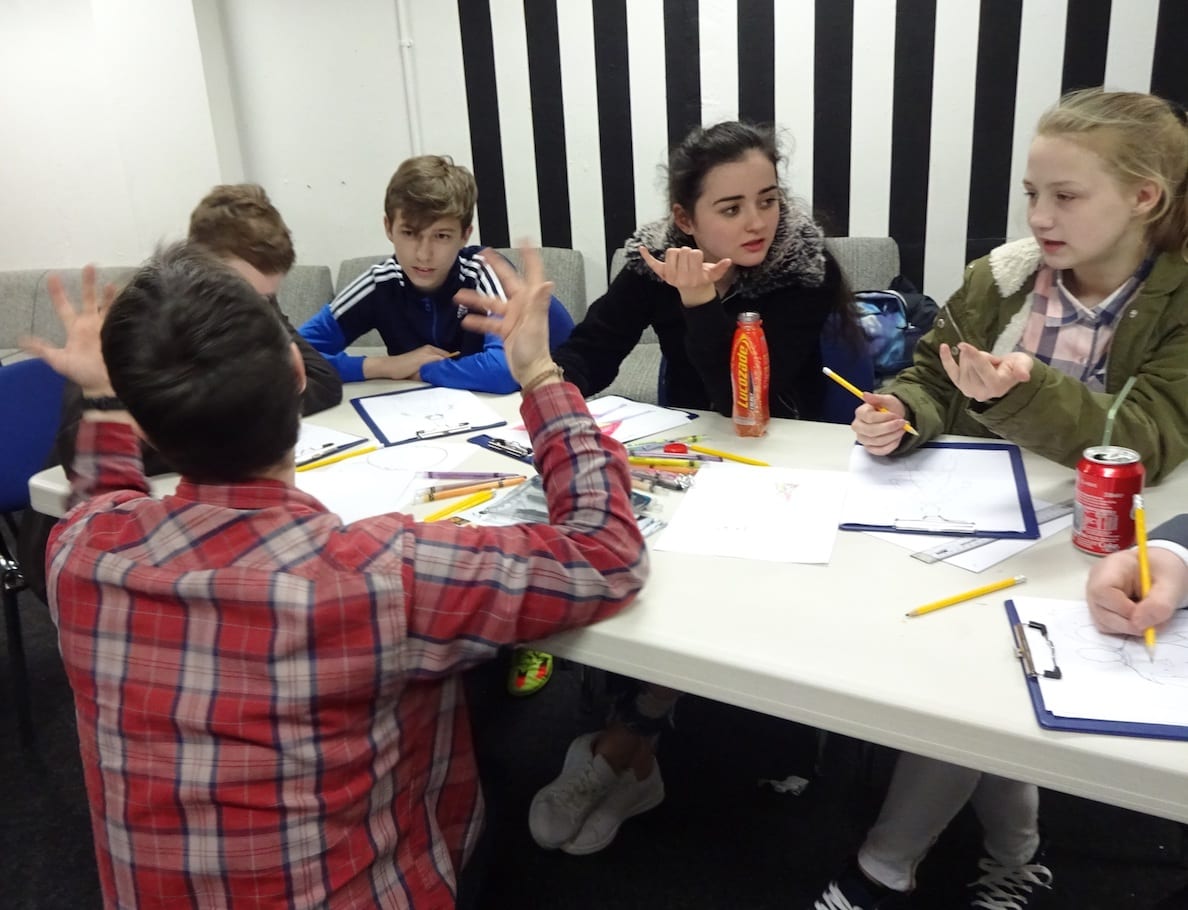 Young people in the south Armagh area are being supported to improve their education and life opportunities, thanks to almost £500,000 of National Lottery funding.
Newry and Mourne Enterprise Agency has been awarded £499,560 from Big Lottery Fund's Empowering Young People programme.
The funding is being used for the five-year Work4UPlus project to work with young people aged 13 – 20 from the south Armagh, Down, Newry, and Banbridge areas who face barriers to learning and/or employment, or who may take part in risky behaviour.
The project is supporting these young people to deal with the challenges they face by increasing their confidence, skills and well-being, and helping them to reach their education, training and work goals. The young people have the opportunity to share their skills by becoming a peer mentor or volunteer.
The group is working with the Education Authority, Future Proof in Banbridge, and Alliance Youth Works, and is running activities including training on sexual health and risky behaviour, independent living, driving theory practice/test, ICT, social media skills, and a work experience placement.
Dr Conor Patterson, CEO of Newry & Mourne Enterprise Agency said: "This funding will have a massive impact on the lives of young people in the area who are facing multiple challenges.
"The Work4UPlus programme will provide them with the training and support needed for them to recognise their strengths and potential, to improve their confidence and sense of wellbeing, and to help them to develop new skills.
"We've seen that if young people feel more positive about their future, it reflects in their relationships and their behaviour. This in turn helps them to have a positive role in the community and gain employment".
Julie Harrison, Big Lottery Fund NI Chair, said: "I am delighted to announce this grant under the Empowering Young People programme.
"We want to fund great projects that put young people in the lead in increasing their skills and confidence, and support them to have stronger relationships so they can cope better with the challenges they face and reach their potential. We are looking forward to seeing the positive impact these projects will make for many young people across Northern Ireland.
"I want to say thanks to all the National Lottery players who have helped make this possible."
More information about the Empowering Young People funding programme can be found on our website, www.biglotteryfund.org.uk. Please ring our enquiries line on 028 90 551 455 if you have any questions.
Sign Up To Our Newsletter