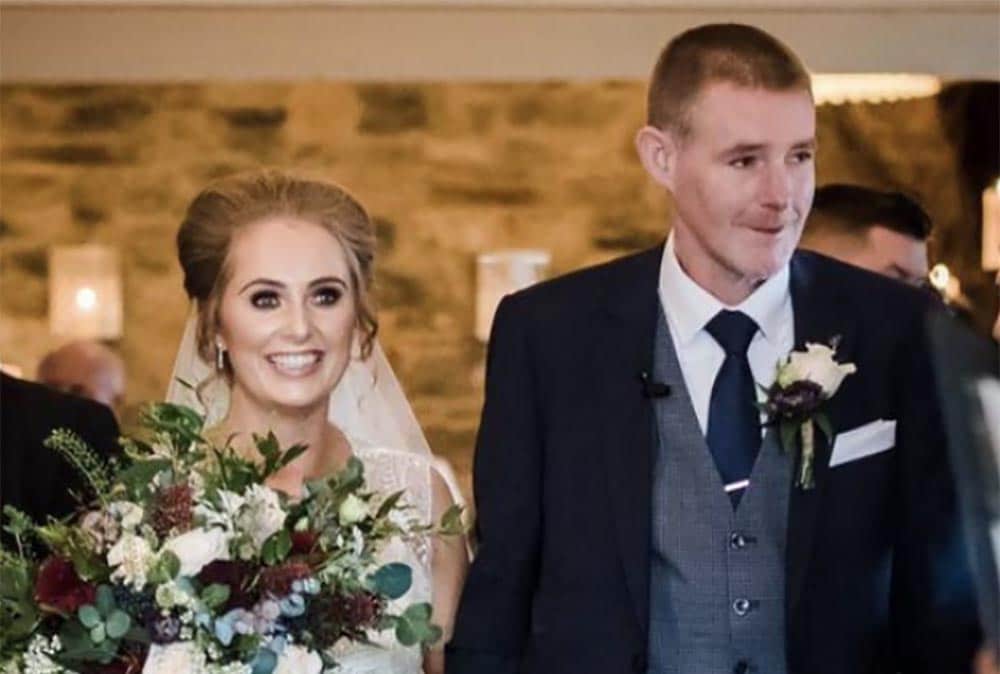 A grieving County Armagh woman has shared a heartbreaking first-hand account of losing her husband and how she will never forget what the Southern Area Hospice did for the couple.
Sinead Byrne, from Forkhill, lost her husband Niall, aged 44, on February 13, 2020. He died at home – thanks to the Hospice – holding her hand.
Sinead – indebted to the devotion and care of the Hospice – penned an open letter to the staff for the "fantastic work it does each and every day".
Níall was a patient in the Southern Area Hospice for many weeks during 2019 and early 2020.
"What I came to realise during our time in Hospice was that the care and support we received was made possible by people like you, and so I really wanted to say thank you and tell you about the wonderful work carried out in the Hospice," Sinead wrote.
"I first met Níall on his 39th birthday, it was one of those things I wasn't supposed to be there and neither was he, yet we were in the same place at the same time, and we clicked immediately.
"After just a few weeks I told my family I had met someone special and that was it, Níall and I were a couple ever after.
"Níall was a lorry driver and was away working quite a lot but we were very close, we had a lovely life together. Anyone who met Níall loved him, he was a character and everywhere we went he made friends, people took to him, that was just his way.
"Life was good and like everyone we took it all for granted. We were together nearly three years when Níall started to complain of pain in his side. We thought it was work – I told him to sit up straight when he was driving the lorry thinking it might be as simple as bad posture.
"But it wasn't, and so following numerous tests and hospital visits we were delivered the devastating news that Níall had cancer and that it already had spread and become terminal. He was given between six months and two years to live – he was 42.
"When I look back I really don't know how we got through the following months, but Níall was very strong. He took everything the illness threw at him and still smiled and had a word for everyone.
"He took the treatments offered to try to get as much time as possible; it was very hard on him and all of us watching him helplessly.
"One Sunday morning we lay in bed chatting, Níall never really spoke too deeply about what he was thinking but he did that day, and I remember telling him that if I went back to the first day I met him even knowing what was to come I would not have changed anything, I would still choose him."
Sinead recalled how Niall proposed that morning, before stopping off to chose a ring before a round of chemo at the hospital.
She continued: "In my head, Níall stayed positive when he had something to look forward to so we planned our wedding for October 2018. Níall began immunotherapy shortly after our engagement and it made such a difference to him, we got the old Níall back for some months and so we planned our wedding together.
"It was a very special time for both us and all our families, we made truly wonderful memories that day.
"However our joy was to be short, and later on our honeymoon, which we had delayed due to Níall's treatment, I realised how ill he had become.
"We were told soon afterward the treatments were no longer working; his illness was progressing and Hospice care was mentioned for the first time. Níall was adamant he was not going into Hospice, he could not imagine himself there. But he was so ill and I worried so much about him."
Niall was first admitted to the Hospice in November 2019.
Sinead continued: "I don't know how to explain the difference Hospice care made – Níall had been in hospital many times and the staff were so good to him there too, but in Hospice it was really like he wasn't just a patient or a set of symptoms they saw the whole person.
"We were surrounded by all the care and support we needed and of course, Níall made friends and got to know everyone – he became content there.
"I stayed there almost every night with him, and I was looked after just as well as he was.
"I used to take him out for drives in the car or home to see the animals on the farm, and every Sunday we went out for dinner, each time returning to the Hospice.
"He told me if he had known what it was really like he would have gone into Hospice sooner, that's how good they were.
"Níall's illness could at times be overwhelming but we both felt so safe and cared for in Hospice.
"Soon it was Christmas and I really wanted to take him home, to our own wee house for a few days, and so on Christmas Eve we packed up our stuff, with the support of the staff and safe in the knowledge that his bed was still there, that help was only a phone call away, we went home and had our last Christmas together.
"Níall's only remaining wish was to die at home and he made this clear to me and to the staff in the Hospice and we all agreed to try to make sure that happened, and so despite being admitted on two more occasions the staff ensured that we always worked towards getting him fit to go home again."
The last time Niall left Hospice was February 7, 2020.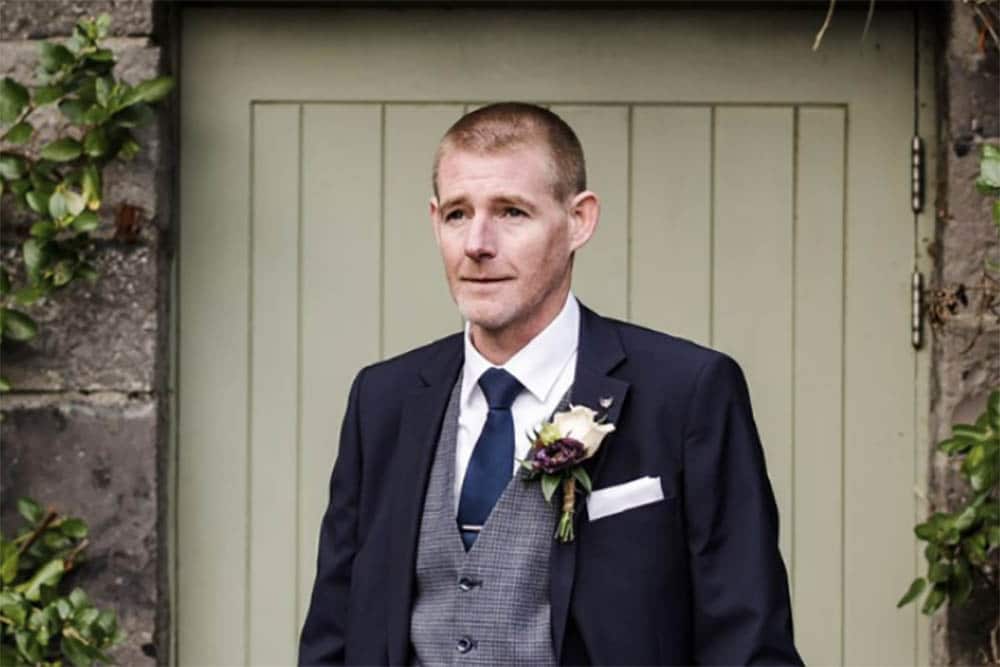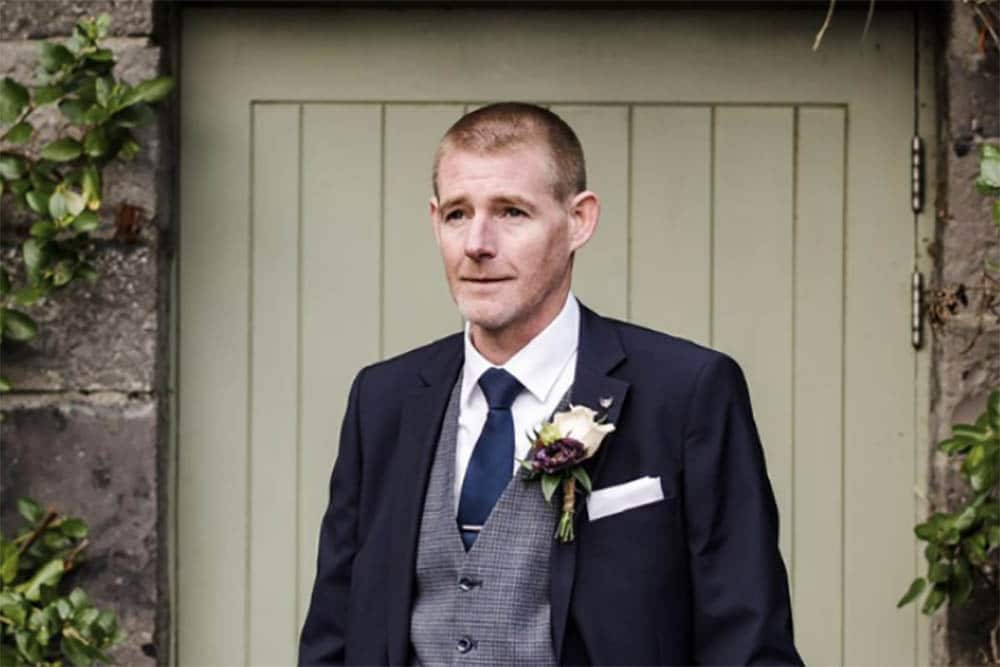 "I was so worried about taking him home but the staff reassured me that they were only ever a phone call away and that we were all doing what Níall wanted now.
"So, I took him home and Níall died holding my hand on February 13, 2020."
He was 44.
Níall's first anniversary passed last month and Sinead recalled receiving "a lovely card" from the Hospice.
She added: "The chaplain Fiona, who was a tower of strength to us both, also phoned to see how I was.
"They haven't forgotten me or Níall and I will never forget them or what they did for us.So now I and all of Níall's family and friends are raising money for the Hospice in his memory.
"I want to do this in thanks for what they did for us, but also because we want to make sure that those who are going through a similar journey to ours can avail of the care, support and compassion we received when we needed it.
"I want to finish by thanking all of you for your support of the Hospice and by asking that we all work together to make sure our local Hospice can continue to do the fantastic work it does each and every day. Sinead Byrne, on behalf of Níall Byrne and his family and friends."
If you would like to donate to the hospice, please click here.
Sign Up To Our Newsletter