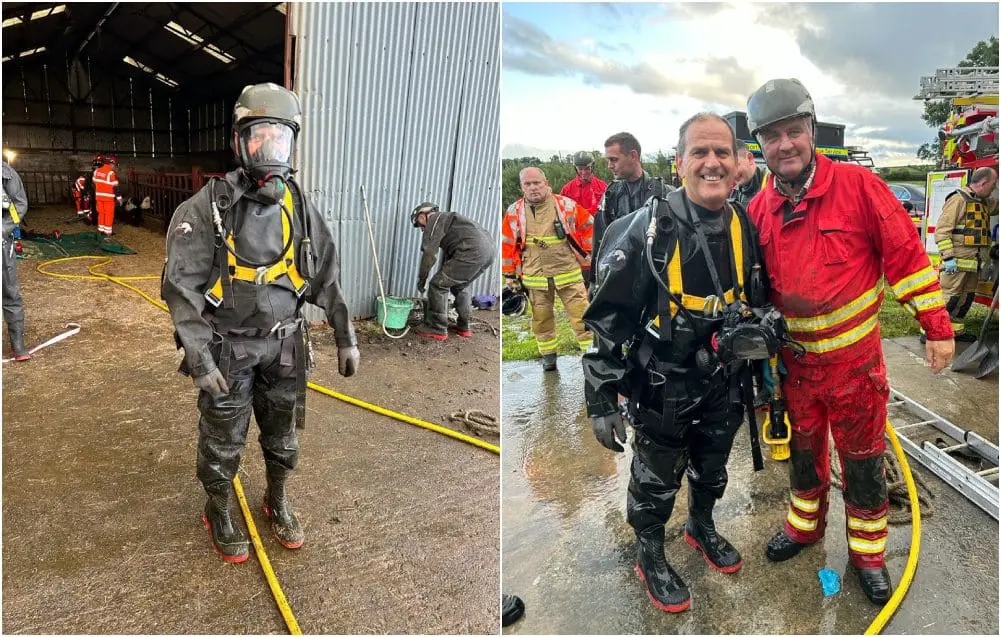 A firefighter who was due to celebrate his retirement after 42 years on the job ditched his leaving do to rescue 28 calves stuck in a slurry tank in Cullyhanna.
On-Call Crew Commander John Holmes was officially carrying out his last duties as a firefighter in Newcastle on Monday night.
As it was his last drill night, his colleagues and officers planned to gather together at the station to mark his retirement.
However, at around 5.30pm, NIFRS received a call to 28 calves trapped in a slurry tank between Newtownhamilton and Cullyhanna.
Crews from Crossmaglen and Newry attended the scene but as Newcastle is one of NIFRS's animal rescue stations, they were tasked to the incident along with a number of officers who were due to attend John's retirement, and so disrupting the farewell event.
A spokesperson for the NIFRS said: "John was not expected to attend the call, but testament to his 42 years of dedicated service to NIFRS and the community, he insisted on attending and took charge of the animal rescue team, playing a central hands-on role in the safe and successful rescue of every one of the 28 calves. John's retirement presentation has been rearranged for next Monday instead."
NIFRS confirmed to Armagh I that the call came in shortly after 5.20pm. Specialist Rescue Teams from Central Fire Station also attended the incident.
Firefighters wearing breathing apparatus, used specialist slings and large animal rescue equipment to rescue the calves. The incident was dealt with by 8.40pm.
Sign Up To Our Newsletter