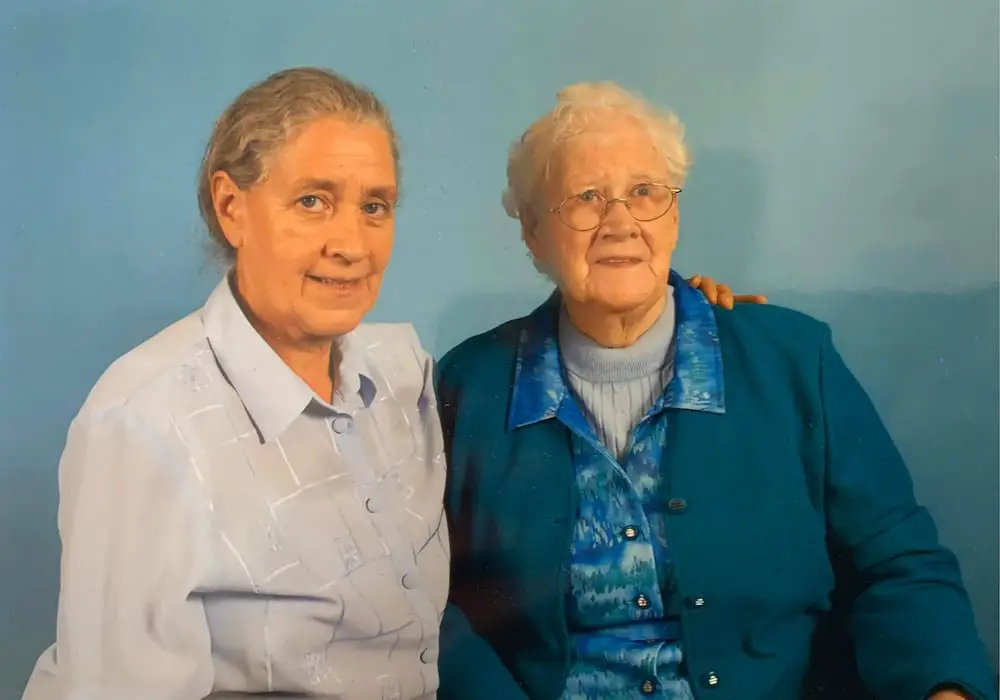 One of the oldest women in Co Armagh has passed away at the grand age of 106.
Mary Loye, from Belleeks, was born in the townland of Annduff  in Silverbridge during the First World War on September 14, 1916.
She passed away peacefully at her home in Belleeks on Monday surrounded by her family.
Her death came just 11 days after that of her daughter Sr Carmel (Maura), a nun who spent 28 years in the missions in Nigeria.
Mrs Loye's daughter Sally Crossan described her mum as "a great, great woman" and said she was "devastated" by Sr Carmel's death just days beforehand.
Mrs Loye (née Martin) was a mother of seven and had 19 grandchildren as well as great-grandchildren and great-great-grandchildren.
After marrying her husband , the late Thomas Loye, at the age of 21 she moved to Belleeks.
As a farmer's wife, she worked hard but loved all that came with it, including tending her garden.
She was an avid knitter and also enjoyed learning about the geography and history of the local area.
"Her sight wasn't great while she was raising her family, but she was still able to do her daily chores," said Mrs Crossan.
"In later years it got very poor but she never let it hold her back. She was still knitting dishcloths up until she was nearly 100."
Mrs Loye lived in the family home with her son until the age of 98 and then moved in with her grandson and, most recently, her granddaughter in Mullaghbawn.
Mrs Crossan said her mother remained as sharp as a tack, despite her advancing years, and credited her long life to fresh food – she didn't believe in takeaways – and no alcohol.
"She used to say 'there's not many people as old as me'," added Mrs Crossan.
Requiem Mass for Mrs Loye took place in the Church of St Laurence O'Toole, Belleeks, with interment immediately in the adjoining cemetery.
She is survived by her children Sean, Oliver, Sally (Crossan) and Bernadette (Hughes) and by her large, extended family.
She was predeceased by her husband Thomas, sons Thomas Henry and George and daughter Sr Carmel (Maura).
Sr Carmel, who died peacefully on March 9 at Iveagh House Nursing Home, Banbridge, after a long illness was late of the Convent of Mercy, Castleblayney, Bessbrook, British Columbia, Lagos, Yola and Minna, Nigeria and formerly of Tate Road, Belleeks.
She was laid to rest after Requiem Mass at the Church of St Laurence O'Toole and interred in the adjoining cemetery.
Sign Up To Our Newsletter