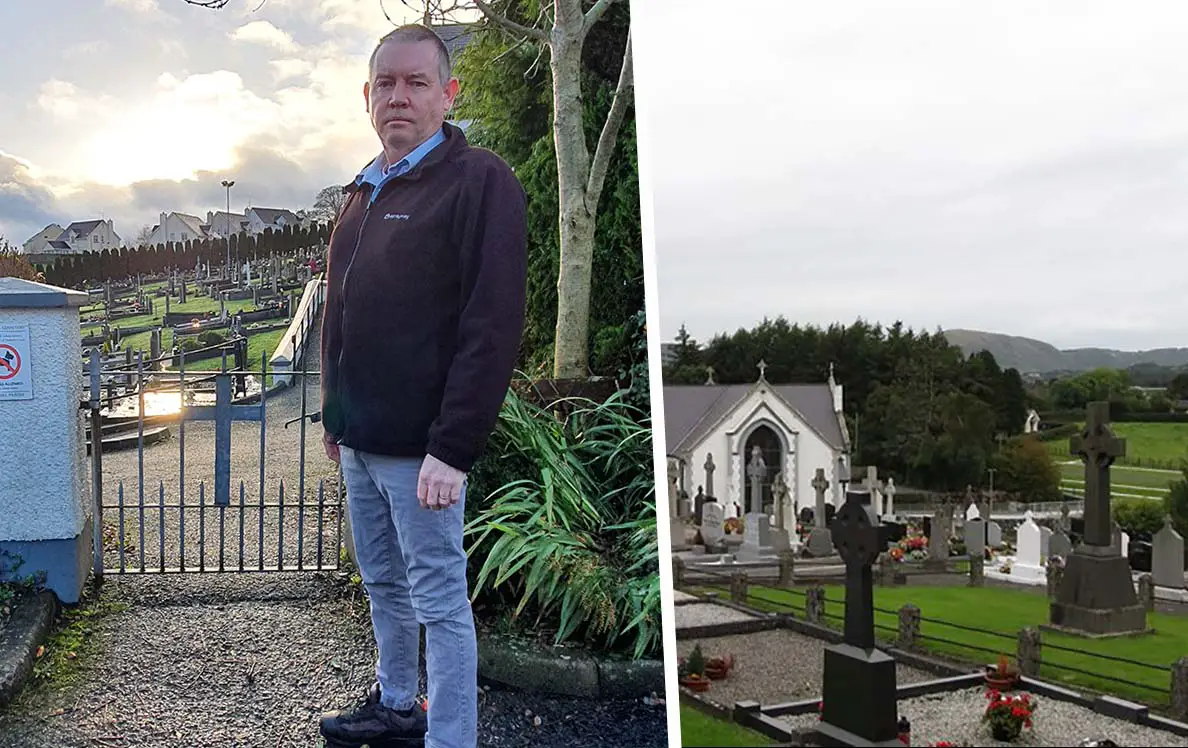 Families have been left devastated after dozens of graves in a south Armagh cemetery were flooded by raw sewerage on Friday.
A blocked manhole led to the overspill at St. Mary's Church in Mullaghbawn.
Slieve Gullion Sinn Féin Councillor Mickey Larkin said the incident has caused great concern among parishioners after he was contacted by the parish priest on Friday night.
"Sewerage had been flowing into the cemetery from a grating situated behind the Church," Councillor Larkin explained.
"I visited the scene, took photographs and immediately contacted NI Water. Whilst describing the issue I impressed upon NI Water staff the urgency and seriousness of the problem.
"Dozens of graves had been flooded by sewerage and families were devastated by the damage and pollution.
"I was assured that contractors would attend on Saturday morning to deal with the problem and would also initiate a clean up."
At 9am on Saturday Councillor Larkin met with the contractors on site and liaised with them during the clean up.
He added: "They identified a manhole close to the waste water plant which had become blocked and cleared it. Within minutes the flow into the cemetery had ceased.
"While the contractor began the clean up within the cemetery, other staff checked the adjoining manholes to ensure all was clear.
"I spoke at length with the operative who was cleaning up and he assured me that he would do his utmost to clean the graves.
"However with the different finishes to family graves, many with stones, he did say it would be difficult to return them to their condition before the spillage."
Concluding the Councillor said: "I would like to thank NI Water for their prompt reaction to my complaint and also to the contractor for their endeavours."
Sign Up To Our Newsletter