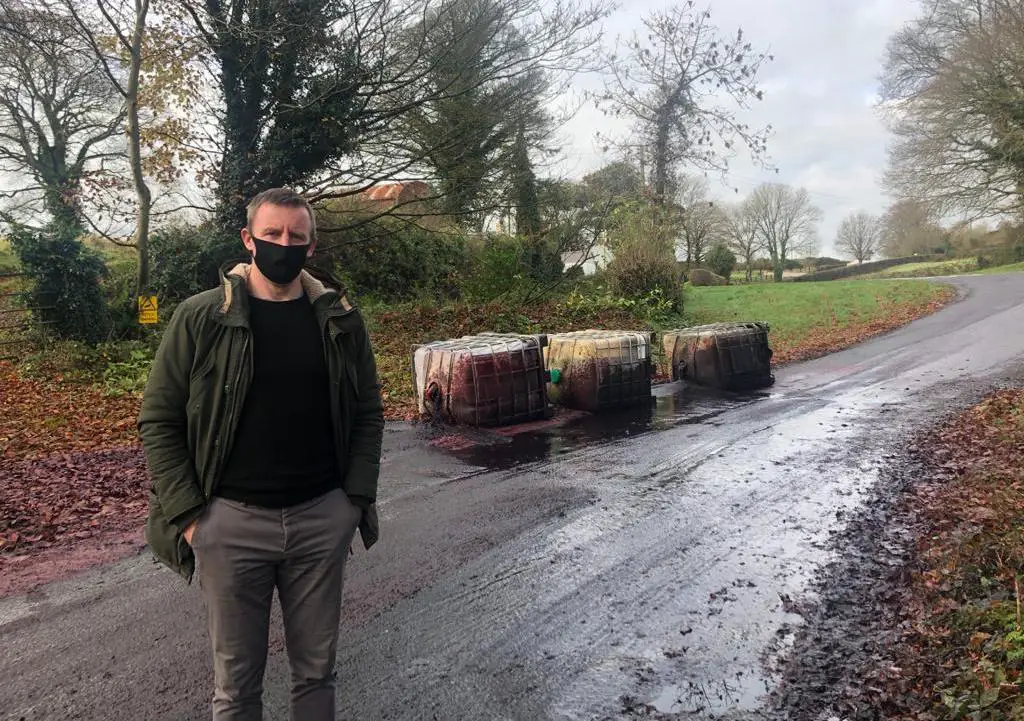 Three pods of laundered fuel waste have been unscrupulously dumped at the side of a Forkhill road without care or hesitation.
Justin McNulty MLA said that greedy fuel launderers must stop after yet another dumping incident on the Carrive Road.
"It's environmental crime at its most heinous," said Mr McNulty.
"We teach children in every school about the importance of protecting our environment and yet adults who should know better are ravaging our countryside and rivers all in the pursuit of profit.
"This is the twelfth such dumping incident at this specific location. The picturesque location on the Carrive Road has been devastated over the years by mindless profiteers.
"This is not a victimless crime – it's hard working tax payers who are burdened with the enormous clean-up costs.
"Local families and businesses have had enough. The authorities need to come down hard on environmental crime. The wanton destruction of our beautiful countryside and environment must stop."
Sign Up To Our Newsletter