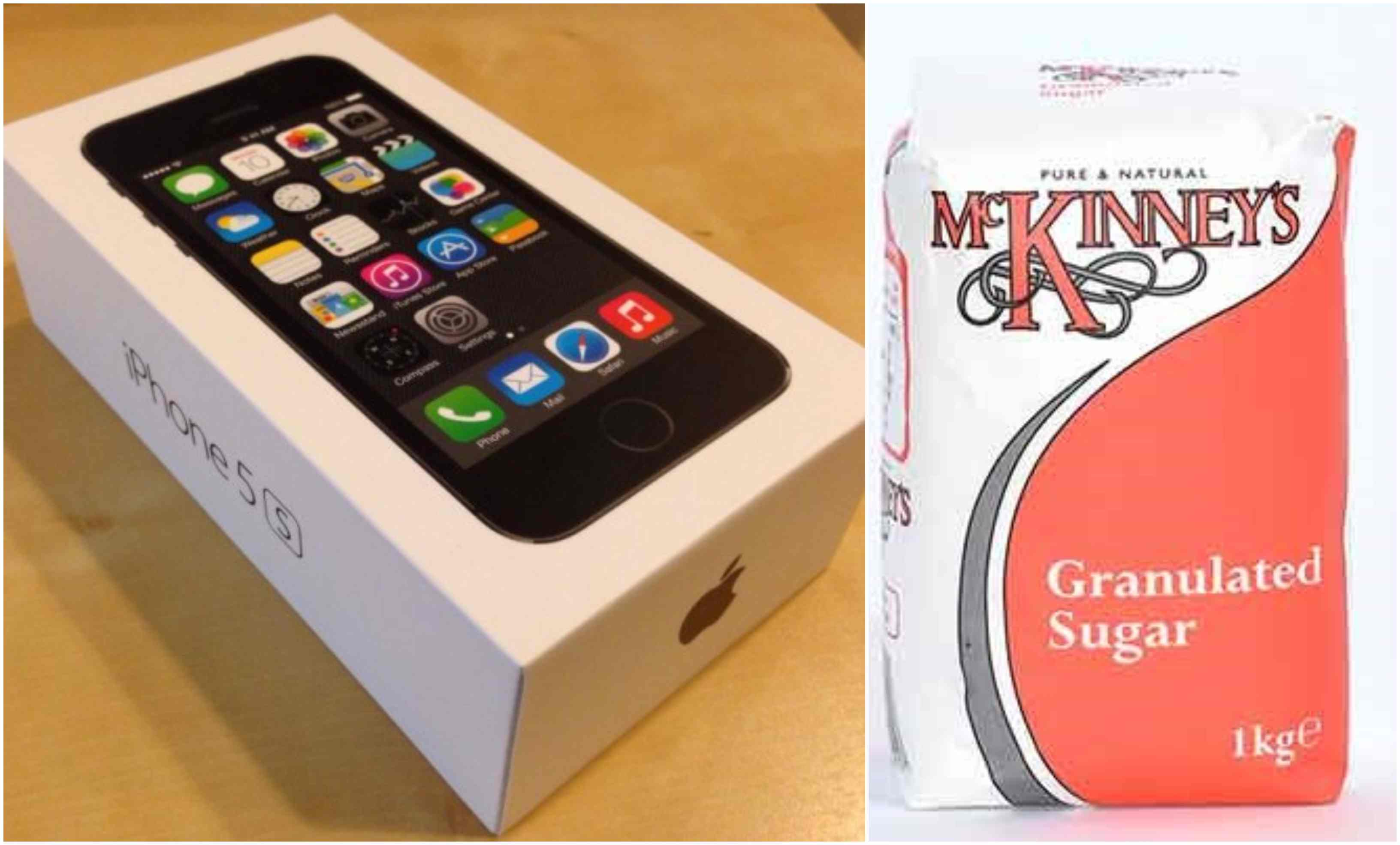 An unsuspecting buyer has been duped into handing over €770 for a bag of sugar!
The victim believed they were getting a top-of-the-range phone instead.
The dodgy deal took place under cover of darkness in south Armagh.
And it has led to police renewing warnings for people about the safety of responding to advertisements for iPhones for sale via websites.
The victim in this case went to meet the 'seller' in Jonesborough.
The seller arrived in an "English-registered Jeep".
They showed the phone and the victim handed over the money.
But after the conman left, the buyer realised they had been fleeced and had nothing more than a bag of sugar to show for their money!
A PSNI spokesperson warned people of the dangers of such 'purchases'.
He said: "Please please do not arrange to meet random people in the middle of Jonesborough or anywhere else after dark to purchase anything….. if they are meeting you at the side of the road to sell something you will have no comeback, no warranty, and in this case a very expensive bag of sugar!
"What looked like a good deal turned out to be anything but! And another person has lost a great chunk of hard earned cash."
Police say they have had several posts of this nature over recent weeks and asked anyone who has information to come forward.
Sign Up To Our Newsletter