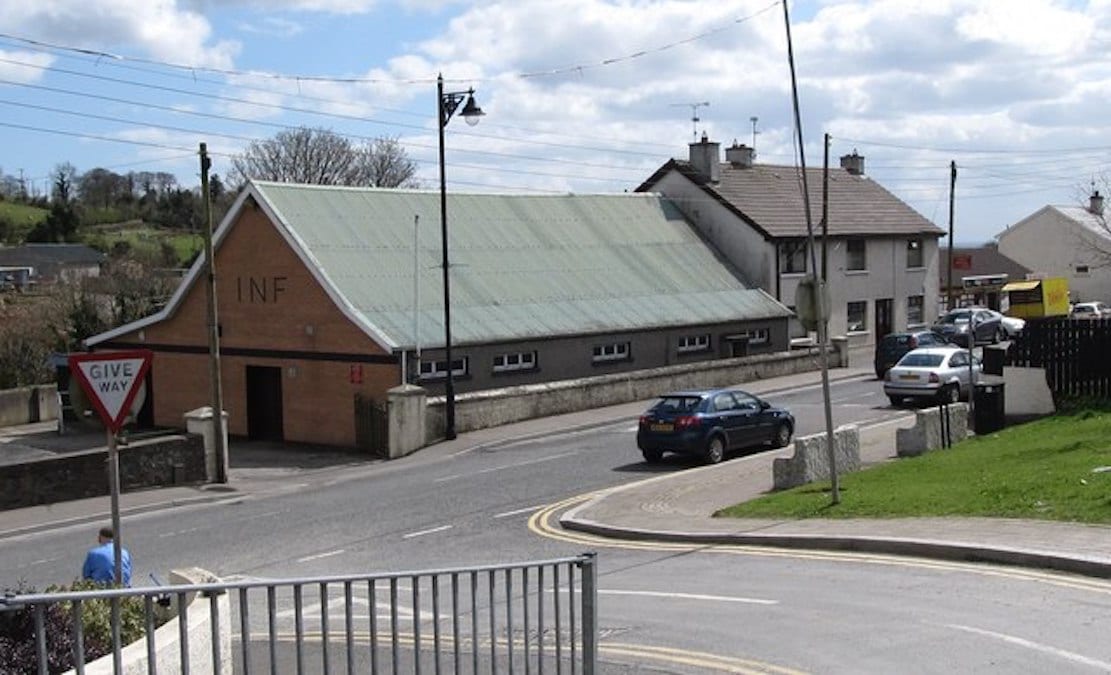 A former Irish National Foresters Hall in south Armagh is to be demolished and replaced with energy-efficient homes.
The building, at 70 Main Street in Forkhill, will be taken down along with the neighbouring property if the go-ahead is granted.
And the application – May Developments Ltd – intends to replace it with five new properties.
The overall site also includes the car park at the INF hall.
These new homes, according to a planning statement submitted to Newry, Mourne and Down District Council, would be earmarked for young families and would be a welcome addition to the village.
It states: "The principal of sustainability is central to this proposal. The developer is seeking to construct energy-efficient homes, to minimise heating and fuel costs for prospective occupiers.
"Insulation standards will be excellent and dwellings will benefit from passive solar gain.
"The development will be a quality residential environment. Properties will be adaptable where possible, leaving room for future expansion.
"The proposal will lead to the delivery of quality and affordable modern housing in an area that has experienced little private sector investment.
"The development's prospective occupants will be an integral part of this small rural community, contributing to school enrolment and membership of the local football and other sporting clubs which lie at the heart of the community."
The statement says the INF – for which the hall had been built years ago – had at one stage 250,000 members in over 1,000 branches worldwide.
But it adds: "With the establishment of the Irish Free State and the gradual expansion of the social welfare system, the INF went into decline.
"That trend continues and Forkhill branch dissolved in the last few years. Its membership was limited to approximately 30 members by that time.
"With the decline of the Foresters, the hall on this site has become vacant and the site is now available for redevelopment."
The papers state that there is "no prospect" of the INF requiring the site again.
And the submission – in calling on planners to support the application – concludes: "Due to their age and method of construction it would not be financially viable to convert the building to another use.
"Affordable housing would appear to be necessary at this location and in view of the site's brownfield status, and its proximity to the village centre – indeed its siting on an arterial route – it is hoped that the council will show flexibility when assessing this application."
The proposal will now be considered in depth and will be publicly advertised this month before recommendations – and subsequent decisions – are made.
Sign Up To Our Newsletter