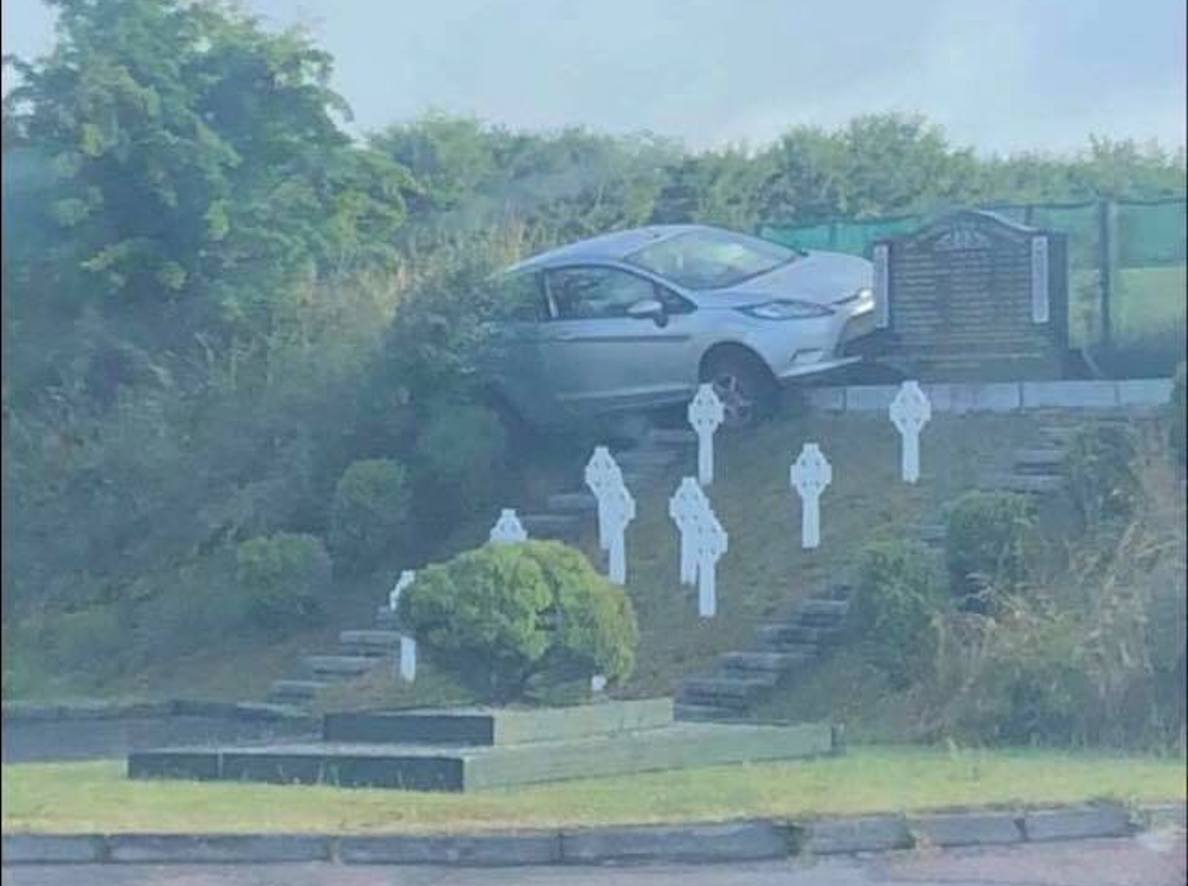 There have been calls for improved safety measures after a car ploughed straight into a south Armagh memorial overnight.
The incident happened at Fords Cross in Silverbridge – at the junction with the Newry Road – during the early hours of Monday morning.
However, there appears to have been little to no damage to the memorial, or the silver car.
Sinn Fein councillor Barra Ó Muirí says he will be calling for improved safety measures at the notorious junction.
"Another accident at Fords Cross overnight. I am campaigning for improved road signage approaching the junctions. Lives have been lost at this spot a chairde, take care!," said councillor Ó Muirí.
"I'll be requesting neon signings, even a flashing light to prepare strangers for the junction," he added.
"Street lighting around the crossroads would be an added bonus."
It is understood there were no serious injuries as a result of this collision.
Sign Up To Our Newsletter