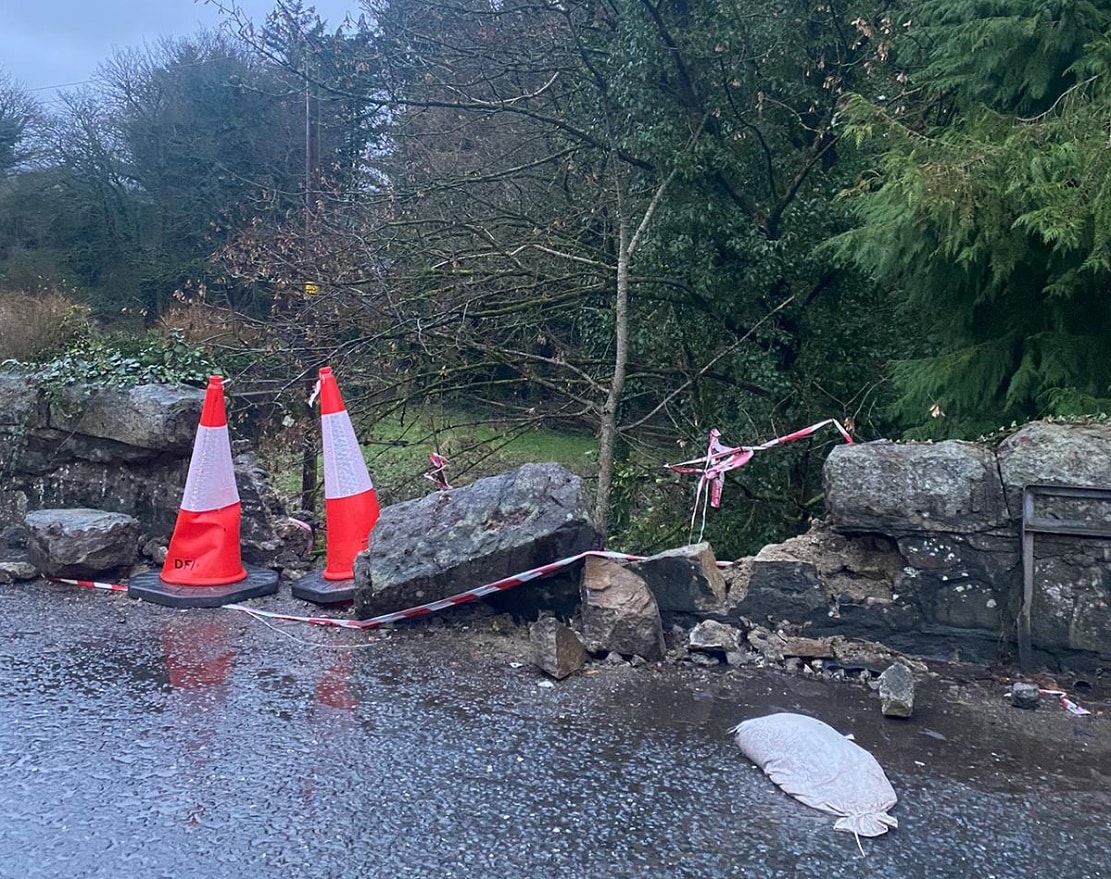 Repairs to a bridge in South Armagh must be completed as soon as possible for safety reasons.
Sinn Féin representative Áine Quinn said the damage to O'Hanlon's bridge in Mullaghbawn poses a "massive risk".
The bridge was left with a large hole in the right hand side, leading onto a sheer drop, following an accident in December.
The Slieve Gullion representative said: "This poses a massive safety risk to all using this road, especially in the current winter conditions.
"The Sinn Féin team has reported this issue to the Department for Infrastructure (DfI) who have confirmed that repair works for the bridge will begin in early February.
"These will include the necessary masonry repairs as well as removing vegetation and cleaning the existing stonework on the bridge.
"It's important that this issue is resolved as soon as possible for local residents and we will continue to press for these works to be completed as a priority."
Sign Up To Our Newsletter