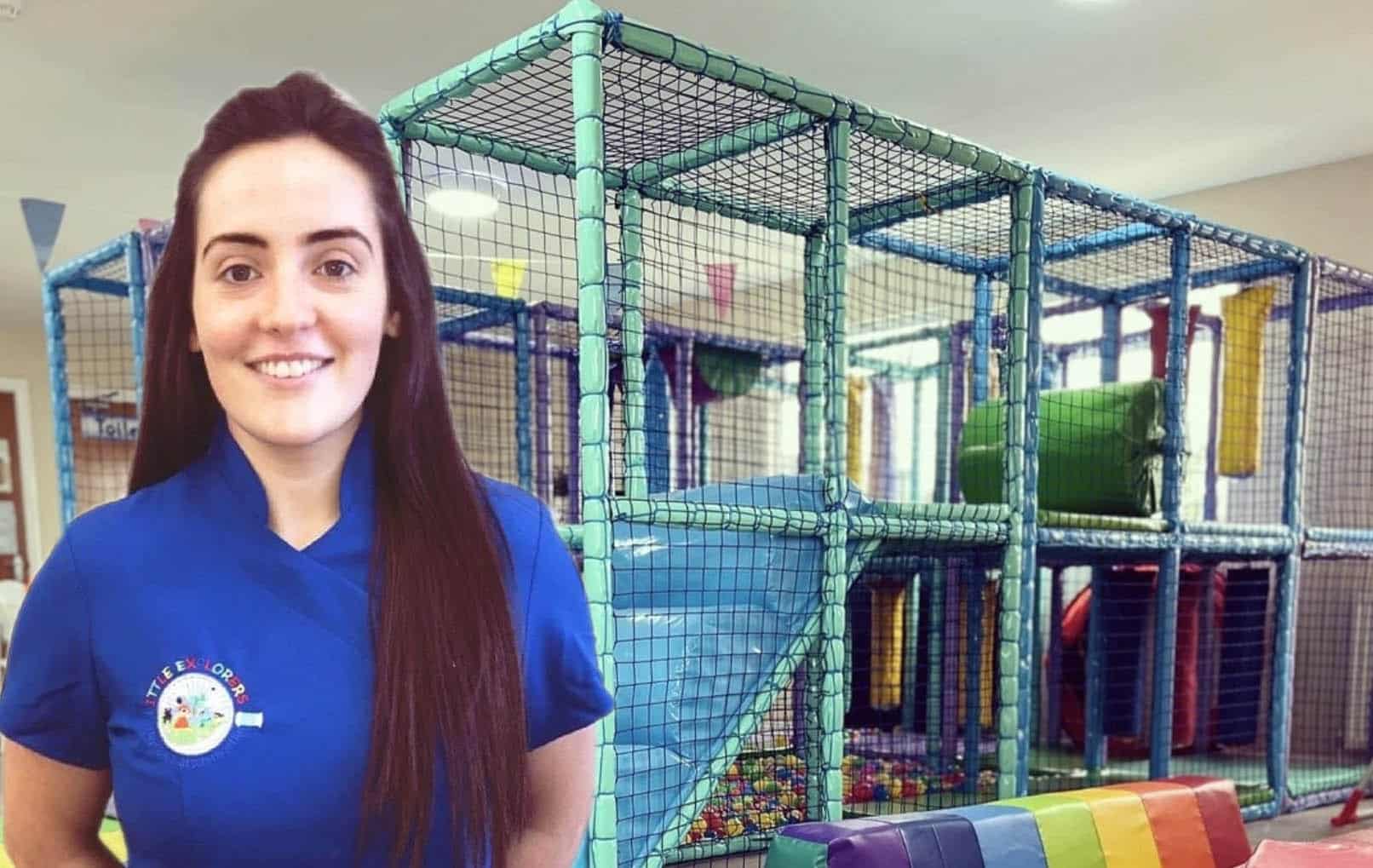 A south Armagh woman who opened her first daycare centre at only 23 has seized her latest opportunity to expand, opening a brand new children's play centre in Belleeks!
Following a long and tough journey, Aoife McParland now owns two daycares, Little Explorers Daycare in Belleeks and Little Explorers Daycare and Afterschool in Culloville.
Little Explorers Daycare and Afterschool's provide day-care places for children aged 0-12 years, and creche places, pre-school places, breakfast club and out of school clubs for school-aged children.
In February, she opened a new soft-play centre for children aged 0-5, called Little Explorers Adventure Centre, based in Belleeks.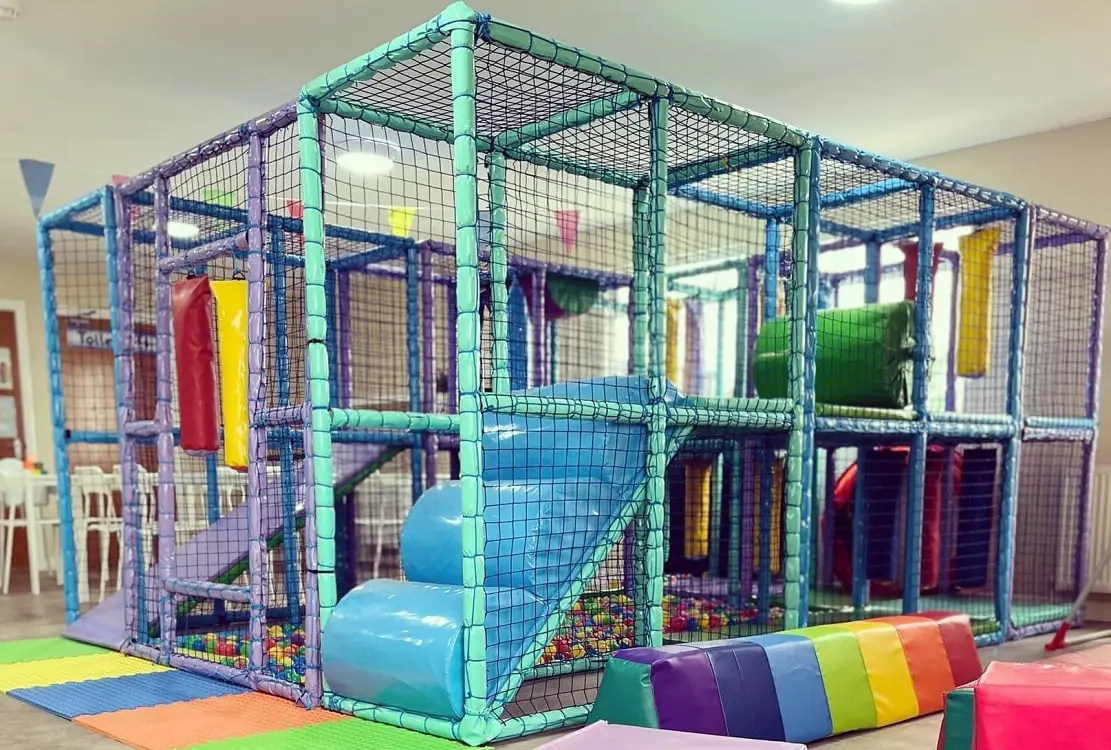 For Aoife, the businesses are a real family effort, with her mum Sinead and sister Shauna acting as Joint Managers in Culloville. Her younger sister Caoimhe is Deputy Manager in Culloville too, and many other family members play their part.
Aoife's journey began eight years ago when she left school. She discovered her passion for childcare at 20-years-old working part-time with Tumble Tots Daycare. She then began her level-3 childcare qualification.
She said: "Leaving school, childcare wasn't even a career path I had strongly considered. However the experience in Tumble Tots had shaped my future and it has lead me to where I am today."
When Tumble Tots closed in 2015, Aoife moved on to another local daycare and decided to complete her Level 5 in Management and Leadership with SRC in Newry. She was then given the opportunity to become a deputy manager and gained 2 years' experience running the daycare independently.
Aoife explained that in Summer 2019, at only 24-years-old, she was approached with the "opportunity of a lifetime" – to open her very own daycare in Belleeks.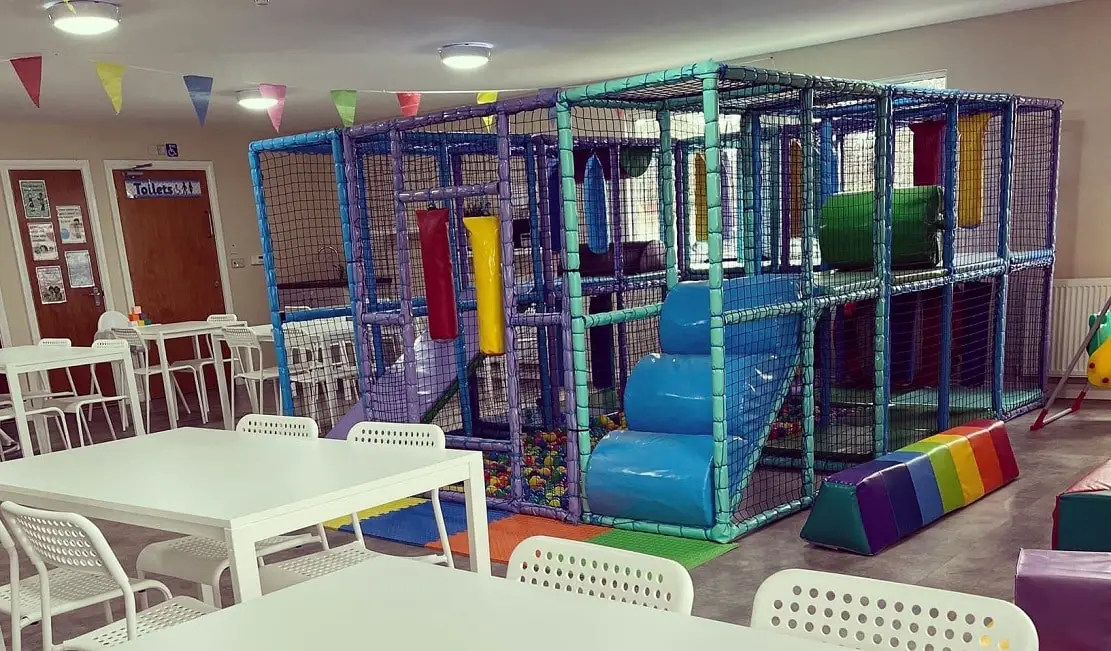 Then in September of that year, Little Explorers was born!
"I decided it was my time and took on the challenge," she said. "We started off with just 18 kids, it was a tough year, but four years down the line we are at capacity and a waiting list in place!
In the early days of the business, Aoife had been able to weather the storm of the Covid pandemic, when a new opportunity emerged.
"Unfortunately, a local daycare did not survive the impact of Covid-19 and I saw the opportunity to expand. I was in my first year in business and seven-months pregnant with my first child, butI had the amazing and unconditional support of my family so I took the plunge!"
Little Explorers Daycare and Afterschool Culloville opened its doors in September 2020, opening with around 15 children registered. However, the demand grew and grew and the daycare was approved for Pre-school Funded places by the Education Authority and has ran two successful years of the PEAGs programme.
In December 2022, the setting expanded to open a second room for babies due to the demand. Despite this, there is still a waiting list in place.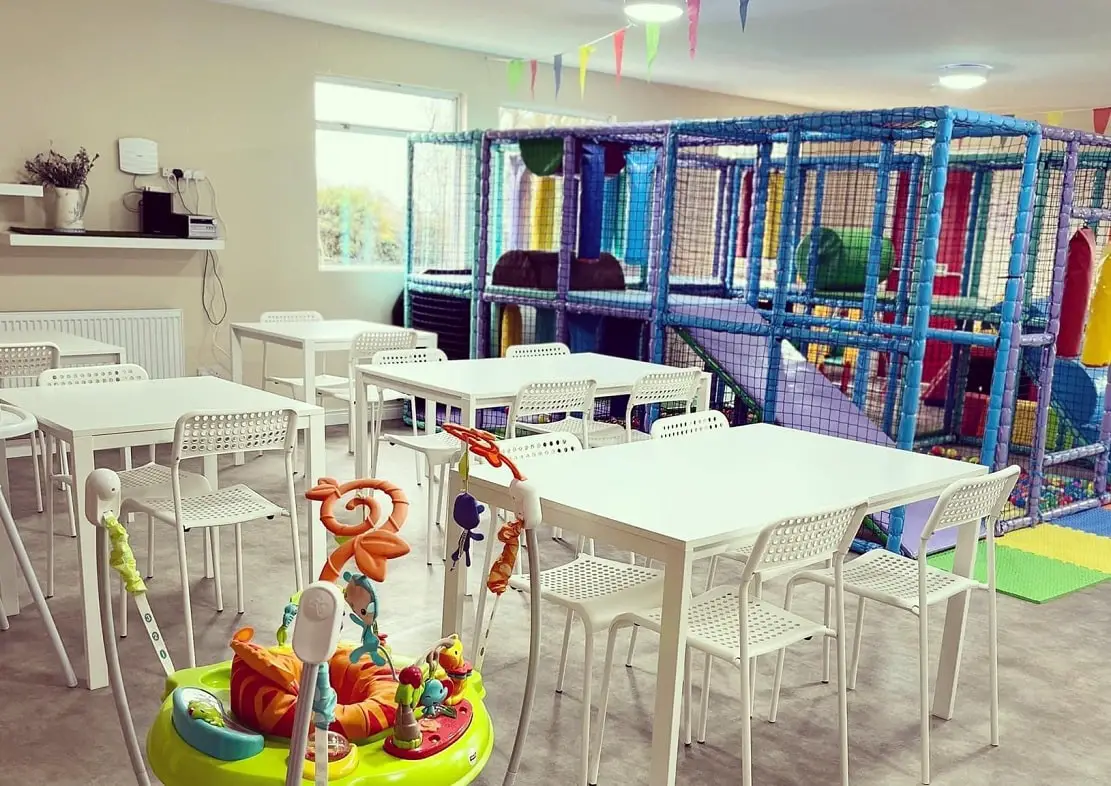 Aoife said: "I had felt so proud of myself and the accomplishments I had made in such a short space of time. I had matured so much in the short space of time, and am now a mother of two and a proud business owner. However, I wasn't prepared to stop there…."
Aoife now has expansion number three under her belt, with the Little Explorers Adventure Centre opening in Belleeks in February.
Within the centre, Aoife runs a parent and toddler group on Tuesday and Thursday mornings, an initiative which she says is needed in such a rural area as Belleeks.
Said Aoife: "Having my own two children, Ealach Mae and Paddy Og, it made me realise the lack of opportunities for children under 5 within the Newry and Mourne area.
"I felt that if my own children were lacking opportunities and experiences, therefore other families must have been feeling the same way.
"I decided to open the play centre which would be a safe space for small children to explore and develop while parents had the peace of mind of watching them comfortably – some even got to enjoy a hot cup of coffee!"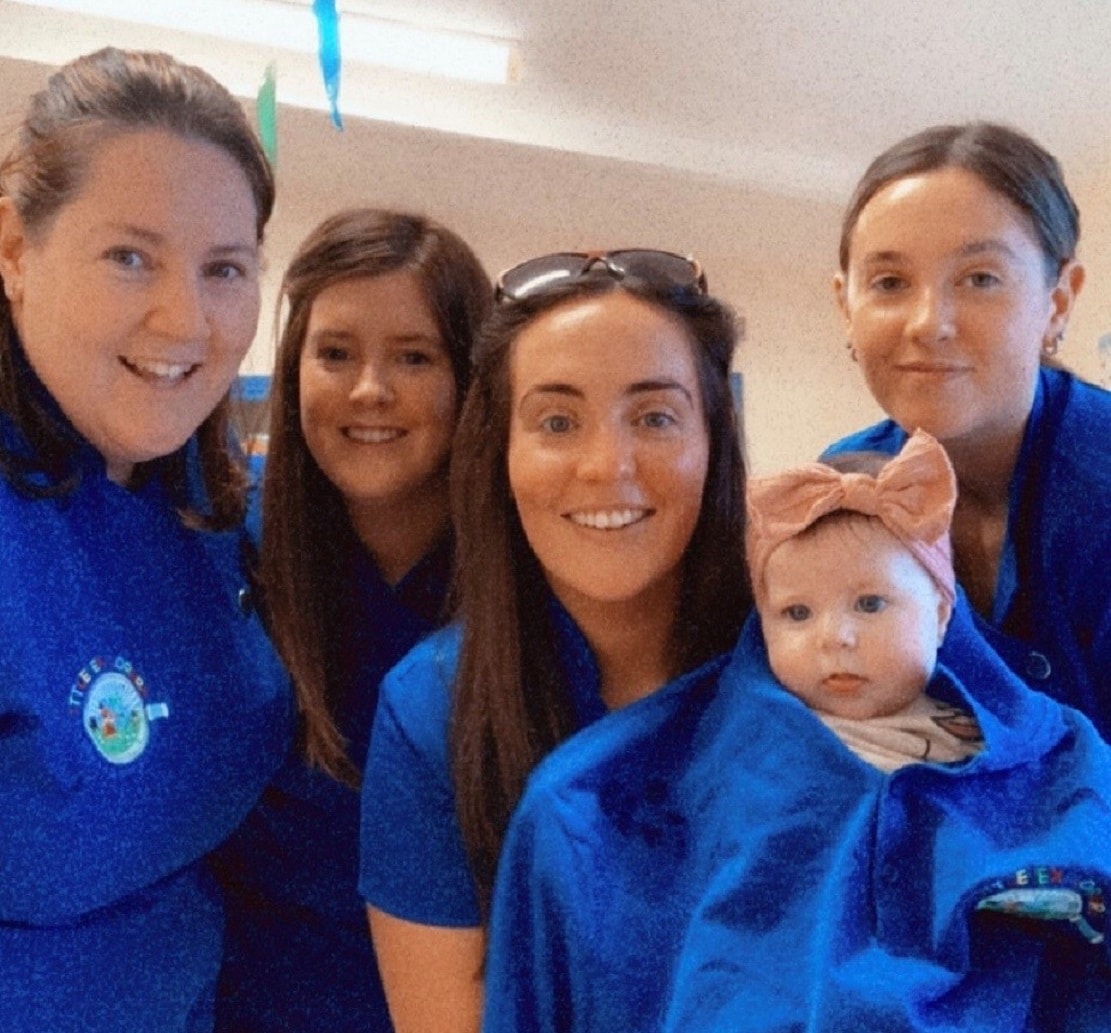 Aoife says that she has her family to thank for the success of Little Explorers, as "my listening ear, my supporters and my anchor."
Aoife noted: "I especially would like to thank my mum Sinead. Sinead is my inspiration, she is the woman who I thrive to be and who I get my energy from!"
"Next up are my two sisters. Shauna has taken on the manager position with care and dedication that I am proud of, she keeps the ship sailing. Shauna is the one who tries to get me to slow down and take a breath, as you can tell it doesn't always work!
"Caoimhe, my little sister, is only 20 years old and has a natural passion for working with children, she is so dedicated and hard working! I see a little bit of myself in Caoimhe, and I can't wait to see where she goes in life!"
She added: "It isn't just women who keep Little Explorers afloat, some manpower is needed also! We would be lost without our groundsmen – my dad Sean, brothers Paudi and Shea, my partner Paddy and brother-in-law Adrian for all the work they put in to help me open up, between painting, power hosing and much more. There is no job too big or small for these men!
"Little Explorers does not just run with family, my wonderful staff are the key to making the day-cares so successful! I would not be here today without you all.
"Part of my success has been due to the amazing facilities that I have been able to rent over the years. A special mention to the landlords Patricia and Eamon Boyle in Belleeks, and Brendan and Carmel McAleavy in Culloville who provided me with every opportunity in life!"
Reflecting on her journey, and what the future holds, Aoife said: "I am a very determined and passionate person, I love a challenge. Yes, the workload is mighty, but I knew it would be worth it. If I was presented with another opportunity to expand would I do it? Yes, I would!
I love giving back to our communities and providing opportunities for all the children in the area to develop and grow. For now, it is my time to plan for my wedding, enjoy my children and think of where Little Explorers goes to next.."
Sign Up To Our Newsletter