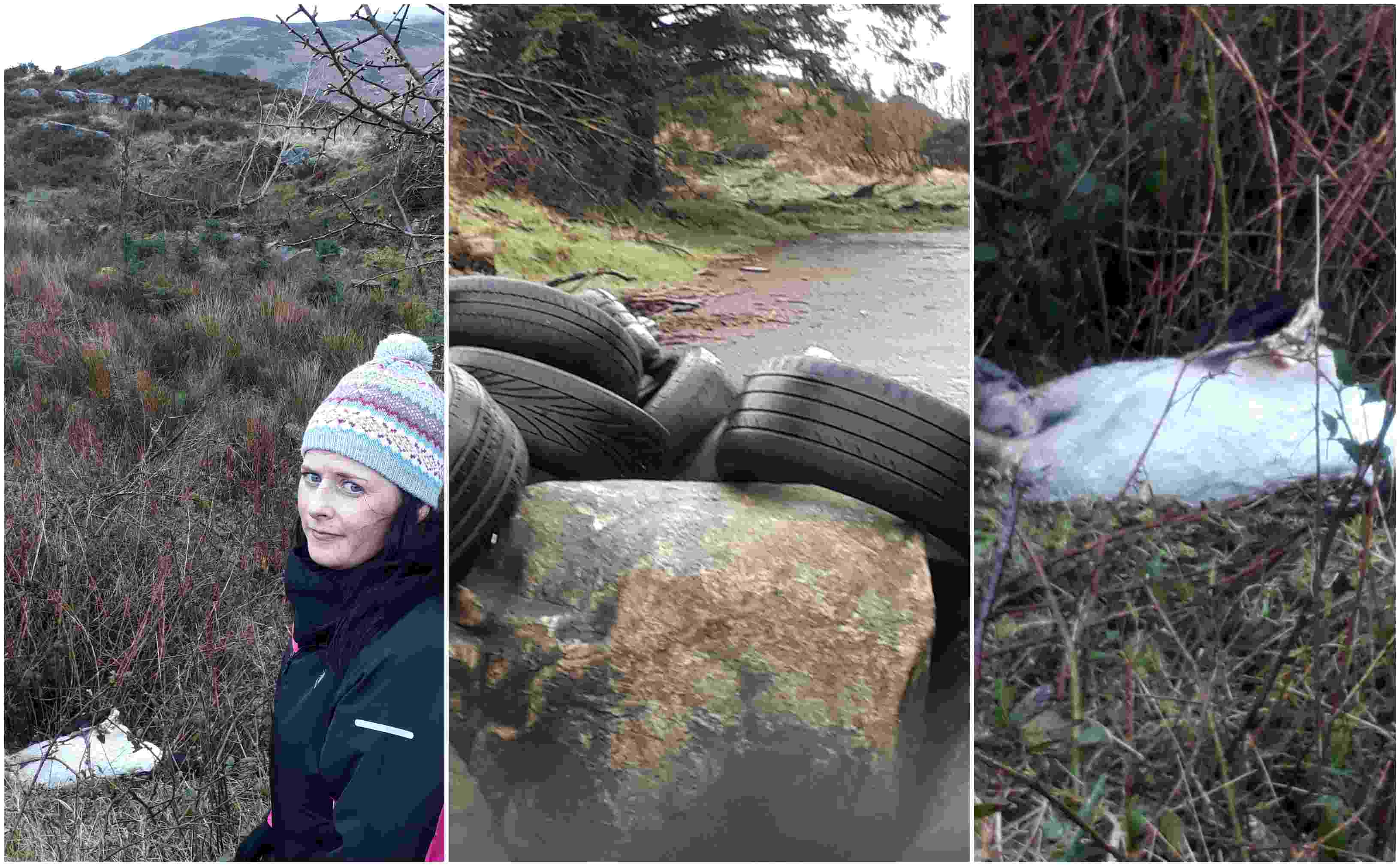 An animal carcass and tyres are the latest evidence of illegal dumping in the picturesque Slieve Gullion area.
And the incidents of fly-tipping have now reached "epidemic proportions", it has been claimed.
There have also been fresh calls for the powers-that-be to tackle the problem head on.
Sinn Fein election candidate Oonagh Magennis visited the scenes of dumping on the Ballard and Ballintemple Roads.
She said: "These recent acts of illegal dumping once again highlight this major problem which exists. Many feel that we have reached the stage that such criminal environmental acts are accepted without much rancour. The issue has reached epidemic proportions.
"We cannot allow a culture of apathy towards this issue, particularly amongst the agencies that are charged with legally tackling environmental crime and apprehending those involved. Illegal dumping is a blight on the environment, communities and businesses.
"Cleansing and enforcement teams from Newry, Mourne and Down Council need to work proactively to address the ongoing issue of commercial waste and fly-tipping being dumped around our area.
"The NI Environment Agency – the government agency with responsibility to ensure commercial waste is disposed of in accordance with legislation – needs to show a willingness that they take their responsibility seriously in relation to this. Many I have talked to are not convinced."
Ms Magennis said fly-tipping was often viewed as a victimless crime but nothing could be further from the truth.
"Clean-up costs are a significant strain on the public purse and the illegal dumping also has a significant impact on our environment, wildlife and health," she added.
"A determined effort to tackle waste criminals who wilfully dispose of their waste illegally is essential, however it needs to be balanced with ongoing initiatives to inform and motivate people to change their behaviour – to have respect and concern for their environment, for their own communities, neighbours and our economy."
Sign Up To Our Newsletter