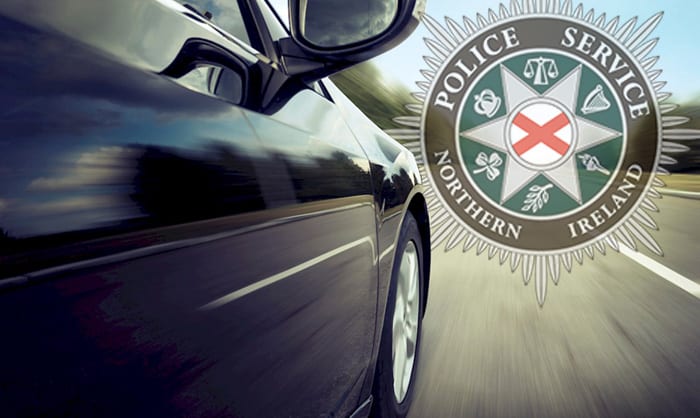 Six police officers have been injured after two patrol vehicles were rammed in separate incidents in Crossmaglen on Sunday.
Police in South Armagh are appealing for information following the two incidents in the early hours of Sunday morning (December 18).
The first incident occurred at around 3.30am in Crossmaglen.
PSNI officers working in partnership with officers from An Garda Siochana, had been alerted to a vehicle which had crossed the border and made its way to Crossmaglen.
The white Citroen Berlingo van was located in the Lismore area by police but before the driver could be spoken to, the police vehicle was rammed along with a taxi bus before the van made off from the area.
Two officers were injured as a result of the incident.
The second incident took place shortly after 5am, also in Crossmaglen, and involved two further police vehicles which were providing assistance to officers carrying out enquiries into the earlier incident at Lismore.
A dark coloured Audi A6, which was travelling on the Dundalk Road towards Crossmaglen, rammed two police cars after being signalled to stop, before making off.
Four officers were left injured following this incident.
Sergeant Sam Hoey said: " Following these two incidents we now have six officers, who were out working to keep the people of South Armagh safe, off work with their injuries and three police vehicles off the road.
"We are appealing to anyone with any information which could assist us to trace the drivers of these vehicles to contact police in Ardmore on 101 or Crimestoppers anonymously on 0800 555 111."
Meanwhile, Newry and Armagh MLA  Megan Fearon has said Sinn Féin absolutely condemned any such behaviour towards the police and added that anyone with information should contact the PSNI.
The Executive Junior Minister said: "If officers have difficulty carrying out their job because of these type of  assaults then it is the public who suffer and are put at risk. This community does not wish to see this type of situation.
"The Police Service should be allowed to serve the community and to investigate crime without the fear of being attacked."
She added: "This operation was part of a joint cross border policing operation focused on those driving under the influence of drink or drugs and those involved in what can only be best described as the 'death drivers' activities.
"I am told that one vehicle involved drove through a Gardai Vehicle Checkpoint and continued to travel north to where it rammed through the PSNI Checkpoint before making its escape."
Read more news:
Charity shop apologises for 'genuine mistake' after Facebook post goes viral
Bogus charity street collector sentenced after Armagh scam
Watch this brilliant Mannequin Challenge with a Christmas party twist
Woman charged after store staff in Armagh alert police to shoplifter
Mum outraged as Royal Mail return little girl's letter to Santa
Pensioner robbed of Christmas money before being assaulted and locked in kitchen
Two Co Armagh men arrested during international laundering and tobacco raids
Transplant legacy for 'Bambi' as young dad's organs give four strangers gift of life
Co Armagh family in lucky escape after carbon monoxide engulfs home
Sign Up To Our Newsletter