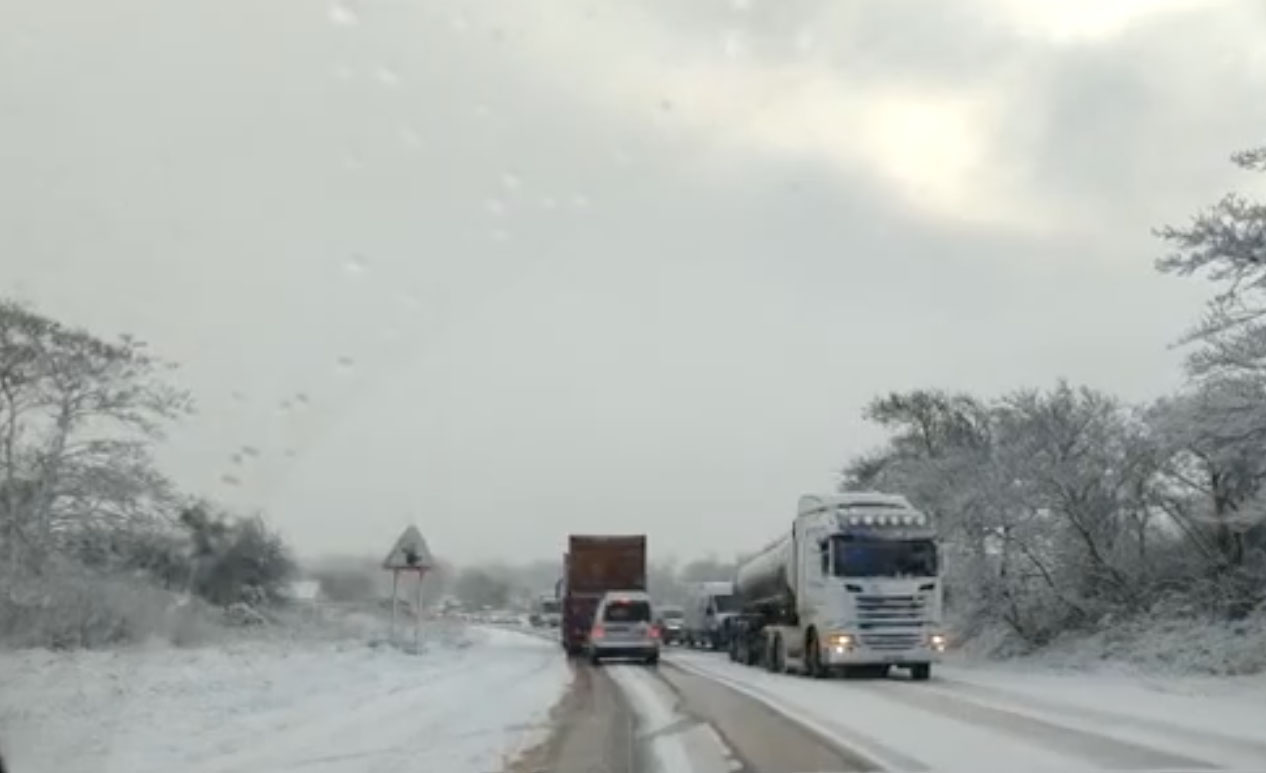 Schools across Co Armagh and Co Down will close today (Friday Macrch 10, 2023) due to the snowy conditions. The following list will be updated on a regular basis:
Please note this list is not exhaustive and will be updated regularly. Please check with schools directly before travelling.
School closures
Banbridge Academy, Lurgan Road, Banbridge
Bessbrook Primary School, 14 Church Road, Newry
Clounagh Junior High School, Brownstown Road, Portadown
Cortamlet Primary School, 19 Cortamlet Road, Newry
College Farm Nursery, Desart Lane Lower, Armagh
Dickson Primary School, Pollock Drive, Lurgan
Dromore Central Primary School, Mossvale Road, Dromore
Dromore Road Primary School, Upper Dromore Road, Warrenpoint
Dromore High School, 31 Banbridge Road, Dromore
Donard School, 22A Castlewellan Road, Banbridge
Drumhillery Primary School, 126 Drumhillery Road, Middletown, Armagh
Edenderry Primary School, Lurgan Road, Banbridge
Fair Hill Primary School Kinallen, 4 Tullynisky Road, Dromore
Hamiltonsbawn Primary School, 113 Annareagh Road, Hamiltonsbawn, Armagh
Killicomaine Junior High School, Upper Church Lane, Portadown
Lismore Comprehensive, Drumgask, Craigavon
Lurgan College, College Walk, Lurgan
Little Villagers, 2 Springhill Road, Glenanne, Armagh
Markethill Primary School, 61 Mowhan Road, Markethill.
Mountnorris Primary School, 7 Main Street, Mountnorris
New-Bridge Integrated College, 25 Donard View Road, Loughbrickland, Banbridge
Newry High School, 23 Ashgrove, Newry
Newtownhamilton Primary School, 8 School Road, Newry
Newtownhamilton High School, 9 Armagh Road, Newry
Our Lady's Grammar School, Chequer Hill, Newry
Portadown College, Killycomaine Road, Portadown
Rathfriland High School, 76 Newry Road, Newry
Scarva Primary School, 80 Main Street, Scarva
Sperrinview School, 8 Coalisland Road, Dungannon
St John the Baptist's College, 4 Moy Road, Portadown
St Clare's Abbey Primary School, 12 Courtenay Hill, Newry
St Laurence O'Toole's Primary School, 31 Main Street, Newry
St Colman's Primary School, 47 Gallows Street, Dromore
St Colman's College, 46 Armagh Road, Newry
St. Francis of the Assisi Primary School, Madden Row, Keady, Armagh
St Mary's Primary School, Downpatrick Street, Rathfriland
St Mary's High School, Upper Chapel Street, Newry
St. Mark's High School, Upper Dromore Road, Warrenpoint
St. Patrick's College, Scarva Road, Banbridge
St Paul's High School, 108 Camlough Road, Bessbrook
St Ronan's College, 12 Cornakinnegar Road, Lurgan
The Drelincourt Primary School, 23a Ballinahore Avenue, Armagh
Tandragee Nursery School, Madden Road Tandragee
Tandragee Junior High School, Armagh Road, Tandragee
PSNI are advising caution on the roads asking drivers "before travelling on the roads today please consider if your journey is absolutely necessary. If you must travel, please take extra care, plan for delays"
Armagh Banbridge and Craigavon Borough Council last night confirmed they anticipate disruption to household bin collections today (Friday) due to snow.
Council does advise "please leave your bin out as normal for collection. Arrangements for missed bin collections will be made as soon as possible".
Due to the amber and yellow weather warnings in place for snow, council facilities closed yesterday (Thursday) are are expected to remain so until 12noon today (Friday March 10)
Sign Up To Our Newsletter