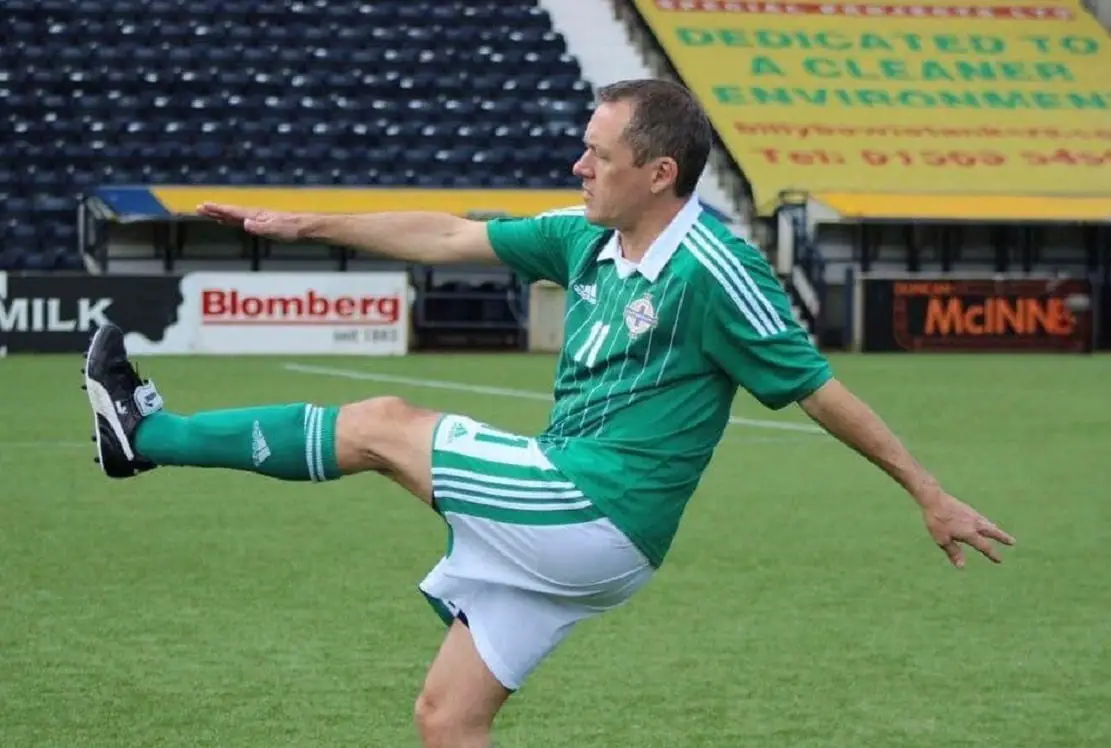 Let's face it, the sale of football shirts both at club and national level is proof that many of us still believe one day we might get that call!
But last month, for one Co Armagh veteran, that dream came true, as he was chosen to play for the Green and White Army's over 55s team at an invitational tournament in Leicester.
Speaking to Armagh I, Willie Anderson, of Richhill AFC fame, said that it was a great experience despite a close 2-1 defeat to their English counterparts.
The 58-year-old began his association with the Northern Ireland Invitational Veterans Football team eight years ago, starting with the over 50s category.
"It kind of all started with word of mouth," said Willie. "It was Dessie Edgar, who had spells with Portadown, Coleraine, Glenavon and Newry Town. He was asked to join it and then a few years after he joined I started going down and eventually joined the team."
Willie began his career with Broomhill FC, where he played for around 10 years, before he began turning out for Richhill AFC as he turned 30.
"I have just sort of stuck to playing for Richhill. I started with the firsts, then went to the seconds and now I am in the thirds hanging on by my fingernails," joked Willie.
In the invitational squad, Willie was quick to points out he is certainly not the oldest by a long shot; indeed, the record for the oldest player at the tournaments sits at around 75!
"I think it helps that I am still training and playing the odd game with Richhill," added Willie. "My fitness is OK and the thing is, with sport at this age, it could be over very easily but I have been very lucky with injuries through the years.
"Terry Nicholson, who was manager and goalkeeper for Glenavon, still plays and is very spritely. If I could keep going as long as him I would be lucky."
Willie championed the IFA's Get Back in the Game initiative which gives many the chance to re-engage with football in their local communities through the creation of 'over age' group teams.
"This is my seventh year playing, it has been a great experience," he said. "I had never played above Mid-Ulster Intermediate level but now I am playing with all these guys who played Irish League.
"The guy who set it up, Seamus Heath, he played for Luton with Mal Donaghy at a proper professional level, and I know you think by now I would have learned it all but they have taught me so much."
The Northern Ireland side defeated an England over 60s side 2-0 and also recorded a 4-1 win over Wales before that agonising 2-1 defeat to England's over 55s.
View all the latest Armagh news here.
You can join our Armagh City & District Facebook group here.
Sign Up To Our Newsletter