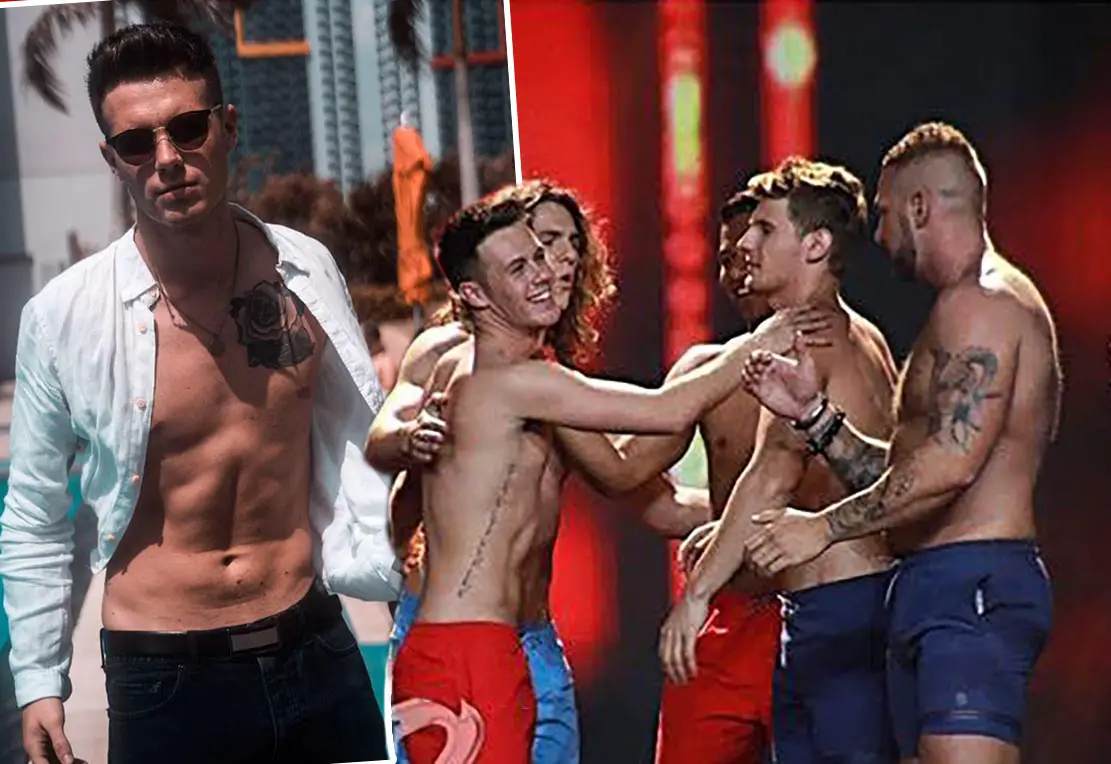 It's official – Richhill student Adam Steenson is one of the world's most desirable men!
The 23-year-old is still on cloud nine after finishing in 10th place – out of more than 70 contestants – in the Mr World contest.
Adam, now back from the Philippines, still can't quite take in the magnitude of his achievement and is hugely grateful to all those who have helped him on this incredible journey.
That journey began last year when Adam found himself in the running for the Mr Robinson's Shoes Northern Ireland crown, which is organised by the top agency ACA Models.
The sport and exercise therapy student, who attends Southampton University, was simply blown away when he went on to win the competition and secured his place representing Northern Ireland at global level – while being signed by ACA Models too!
The Mr World pageant – which stretched over three weeks – culminated on Friday night.
Former Miss World Megan Young and TV celebrity Mikael Daez presented the grand final from the Smart Araneta Coliseum – known as The Big Dome – in Quezon City in the Philippines.
It was a hectic but rewarding time and it is an experience which Adam will never forget – not least for the friendships he made along the way and for helping put 'our wee country' on the world map!
Now back home, and with the dust starting to settle, Adam has been reflecting on the grand occasion.
He told Armagh I : "The competition consisted of five challengers – sports challenge, talent challenge, extreme challenge, multimedia challenge and top model challenge. I placed in the semi final of top model, being in the top 25.
"This challenge consisted of being judged on our photo shoots, a catwalk show at the Mr World Gala dinner, where we modelled a barong (Philippines traditional wear), swimwear and then in the semi-final we modelled underwear.
"We then had pre-judging interviews with the judges. This all led to the final show where judges from across the world assessed the competitors and scored them.
"I made the quarter final – top 27 – then joined the five challenge winners in the semi-final top 12 before having a final rating of number 10 in the world!"
The competition was eventually won by Mr England and Adam is thrilled at his pal's success.
"I would like to congratulate fellow UK competitor and friend Jack Heslewood on the victory and I am certain he will be a great ambassador and achieve many things with the title," he added.
The competition has seen Adam make many life-long friends but above all he has been thrilled to fly the flag for Northern Ireland – and make proud all those who have been there for him every step of the way.
Said an awe-struck Adam: "Now that it's over it's still hard to believe what I have achieved. I am pleased to have exceeded expectations for everyone who put their faith in me, from ACA models, my amazing local sponsors, my family and friends.
"It was an honour to share a stage with 71 other delegates who have done some amazing things in their respective countries and to learn more about their cultures and traditions – I will definitely have a few countries to visit now after making many friends for life!
"Now I am home, I will have some time to wind down with my family and friends and I will consider my next steps in my career soon.
"Hopefully this can bring more support and belief to future Miss Northern Irelands and Mr Northern Irelands in the that our small country can compete on the world stage and we are not just there to make up the numbers!"
Sign Up To Our Newsletter