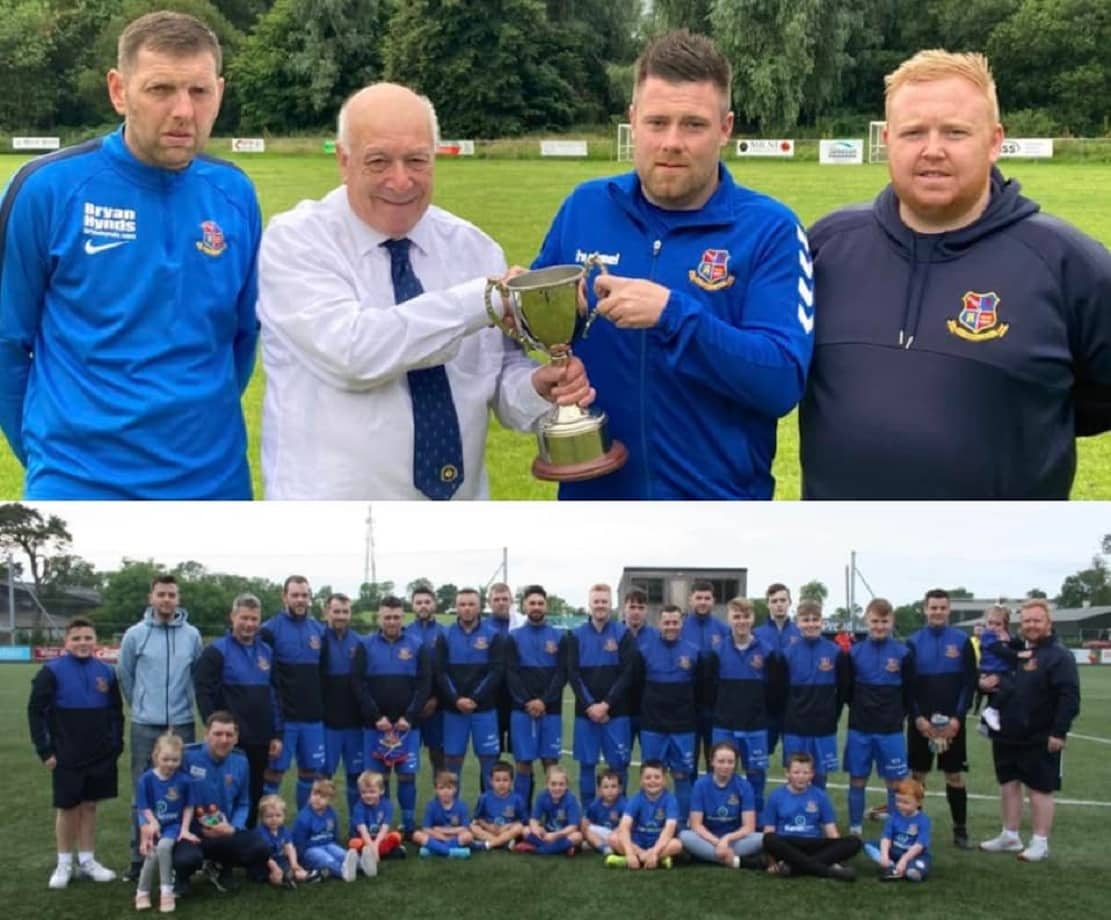 Justice has been served for a County Armagh Reserves team after a cup – denied to them at the end of last season – has been awarded following an investigation into cheating by their opponents.
Richhill AFC Reserves suffered defeat in the Mid-Ulster Football League O'Hara Cup final, at Armagh City's Holm Park, back in June, with The Dons FC Reserves sealing the deal deep into injury time.
However, despite the loss in the Cup final, Richhill AFC announced on their Facebook page this week that they have been awarded a 3-0 win and the trophy.
It follows an investigation by the Mid-Ulster Football League Management Committee into concerns around the eligibility of players.
The revelation provoked outrage on social media, with one commenter saying that those responsible should "never be allowed to darken the doors of local football again", with another saying that it was "shocking that a club would stoop that low."
In the Mid-Ulster Football League, reserve teams are allowed to play four first team players, but a source close to Richhill AFC told Armagh I that Richhill's opponents played a further four first team players, but under reserve team players' names.
He spoke of his frustration at what happened, as the club had obtained sponsorships and put hard work into meals and buses, costing upwards of £800.
"The boy that scored the goals shouldn't even have been on the pitch. No one even knows who he is…..I still can't believe they did it," he said.
This narrative was confirmed when Armagh I spoke to a representative from the Mid-Ulster Football League, who said that an investigation had taken place and that The Dons FC had been sanctioned, though the exact details of the punishment could not be disclosed at present.
He said that it was a standard rule in the Mid-Ulster League, that reserve sides could play four 1st team players and "anything over four would be classed as in breach of the rules."
It was also confirmed that an interview had taken place surrounding allegations of cheating.
A protest had been lodged by Richhill, claiming that The Dons FC had played "ineligible players" in the Cup final.
The investigation concluded that the rules had been broken, which resulted in the cup being removed from The Dons Reserves and awarded to Richhill.
The League is reportedly due to meet on Tuesday night, with the minutes of that meeting to be read out to the clubs. It is expected that the specifics of the sanctions against The Dons FC will come to light following that summit.
Speaking on the revelation of cheating within the League, the Mid Ulster representative added: "It wasn't really in the spirit of the game and it didn't give the competition any justice and respect that it deserves."
Sign Up To Our Newsletter