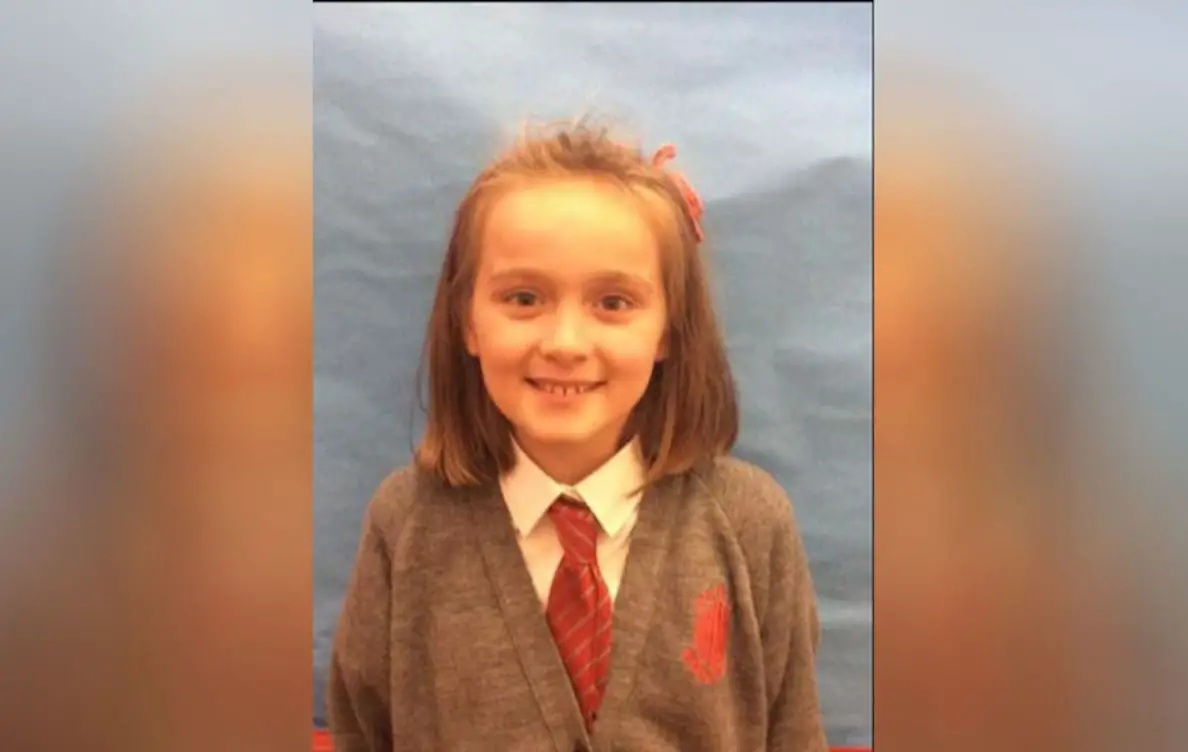 The funeral has taken place of a nine-year-old schoolgirl who died after a tragic road collision close to Armagh on Monday.
Patrycja, was a P6 pupil at Hardy Memorial Primary School in her home village of Richhill.
She had been travelling with her step grandfather in a Peugeot 407 when the collision occurred, on the Hamiltonsbawn Road, at around 9am.
The family were regular attenders at St Brigid's Church in Newry.
And it was at Newry Cathedral on Saturday that a funeral mass was held for Patrycja.
The family have been left devastated.
Patrycja's mother, Monika, works at Alexander's of Markethill, while her father, Darek, is a mechanic. They also have a three-year-old son.
The family came originally from Poland.
Jerome Mullen, the Honorary Polish Counsel, said the family had been "totally overwhelmed by the reaction of the local community".
Patrycja's step grandfather had been taken to hospital though his injuries were not serious.
"He has been left totally devastated by Patrycja's death," Mr Mullen told the News Letter.
"The family will be staying close to him during this very sad time as they all try to cope with the loss of young Patrycja.
"At the time they were travelling to Armagh to deal with some paperwork and Patrycja, who was a bright and popular pupil at her school, was with her step grandfather to assist him with translation. "
"The school is devastated at the news and her fellow pupils will be comforted by the teaching staff over the coming days and weeks."
Earlier the Hardy Memorial Primary had paid its own tribute, describing Patrycja as a "kind, gentle, outgoing little girl with the most beautiful smile".
The school added: "She loved singing and enjoyed her many outings with our school choir. She endeared us all with her willingness to help and support others.
"Patrycja was extremely popular with both staff and pupils and we are profoundly saddened by her death.
"Our hearts go out to Patrycja's parents and wider family circle; they are foremost in our thoughts and prayers at this sad time."
The Richhill community has been holding a collection in the village at the SuperValu store and at the weekend football matches between Richhill AFC and Hanover, and Richhil AFC Colts and Keegans FC, to help the family.
People have been very generous and doing their bit to show their support and express condolences to the family.
Patrycja was cremated after the funeral mass at Newry Cathedral.
Sign Up To Our Newsletter