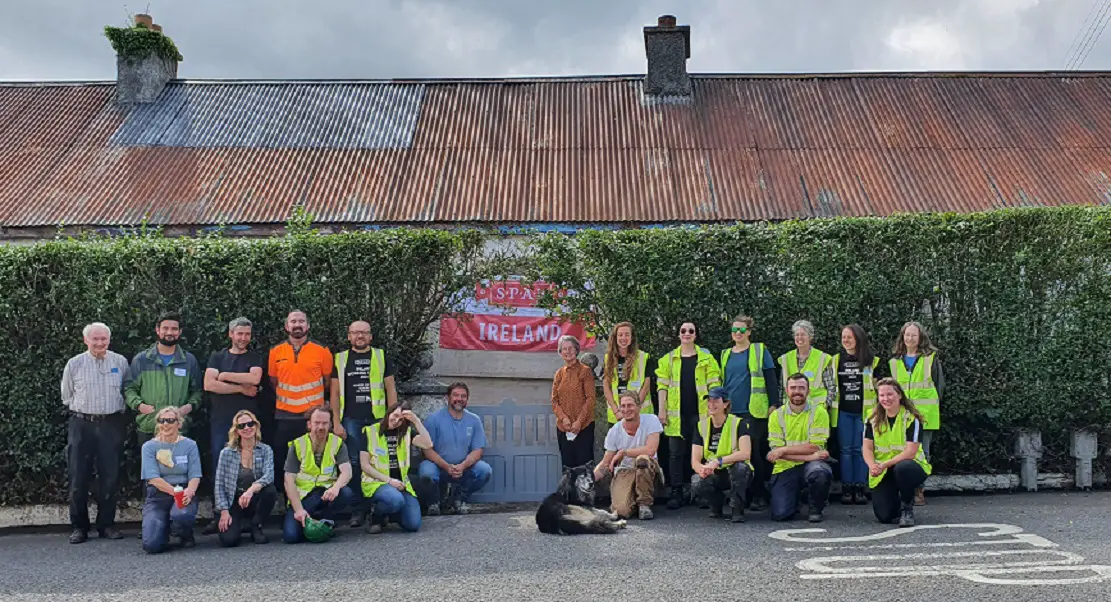 A volunteer group are working to save a thatched cottage in a Co Armagh village which has remained vacant for over 30 years.
Kilmore Cottage dates back centuries, first appearing on a map of the village in 1707, but the church-owned property probably dates back even further.
In 2021, a group of unpaid local volunteers formed the Kilmore O'Neill Trust (KOT) in the hope of finding a sustainable new use for the building.
A sponsored 'Couch to 144km' run was completed and sponsorship raised to undertake a measured survey of the cottage. The Trust was also successful in securing a grant to undertake a condition survey.
The group's next steps are to look at sustainable new uses which can help to address local needs and contribute to the community life of the area.
Speaking to Armagh I, KOT Chair, Conor Sandford, explained that it was important for the Trust to engage with local people through a public consultation.
"We want to see what the needs are for the community, anecdotally everybody talks about rural isolation and it would nice for there to be a place to meet. This is going to cost a lot of money and it won't work without the input of the local people."
Conor said that many of similar roadside buildings, known as vernaculars, have been bulldozed to be replaced with concrete dwellings but Kilmore Cottage has survived.
"We had the condition survey, the building is just hanging on but much longer and it is not going to survive," he said, "a lot of people have said it would be lovely to see the thatch roof back on and people living on it.
"But there are no grants out there for just doing up old buildings, a lot of them need innovative new uses but Kilmore is not a place that needs a fancy boujee cocktail bar."
The consultation has so far received responses from as far field as the USA and Canada, with one writing: "Others know better what the current needs of the community are, however there is a large Irish diaspora in North America who could be enticed to come and experience the lives of their ancestors.
"Any building of that age should not be allowed to disappear. The cottage is part of the fabric of the community, a complex woven masterpiece that must be maintained to be appreciated by subsequent generations."
Meanwhile, local responses so far indicate a wider wish to save the Kilmore Cottage as a building valued by local people for its special architectural and historic interest alone, which is really encouraging to see.
Conor said: "Kilmore is a nice historic village but it has been run done over the years, especially by the road; this could be a catalyst for renewal of a rural community.
"This is a listed building, this could be a brilliant project in terms of tourism but it also acts as a landmark for the local people. One of the biggest issues is that in 1950 there were 30,000 thatched buildings on the island of Ireland but today only 144 are left so a lot of the skills have also been lost."
The Trust held a Society for the Protection of Ancient Buildings Ireland Heritage Skills event at the cottage to learn about the skills needed for restoration.
During this event, a local artist called Cheryl Patton painted the cottage using pigments from the building itself and donated it to the group.
Conor added: "We are grateful for the initial support of the Architectural Heritage Fund's NI Project Officer in meeting the group early on. We are also grateful for the initial guidance from officials at ABC Council in helping us get formally constituted, which is a challenge at the best of times but particularly during the COVID pandemic."
You can have your say and give your input you can do so by filling out the Community Survey here.
Sign Up To Our Newsletter