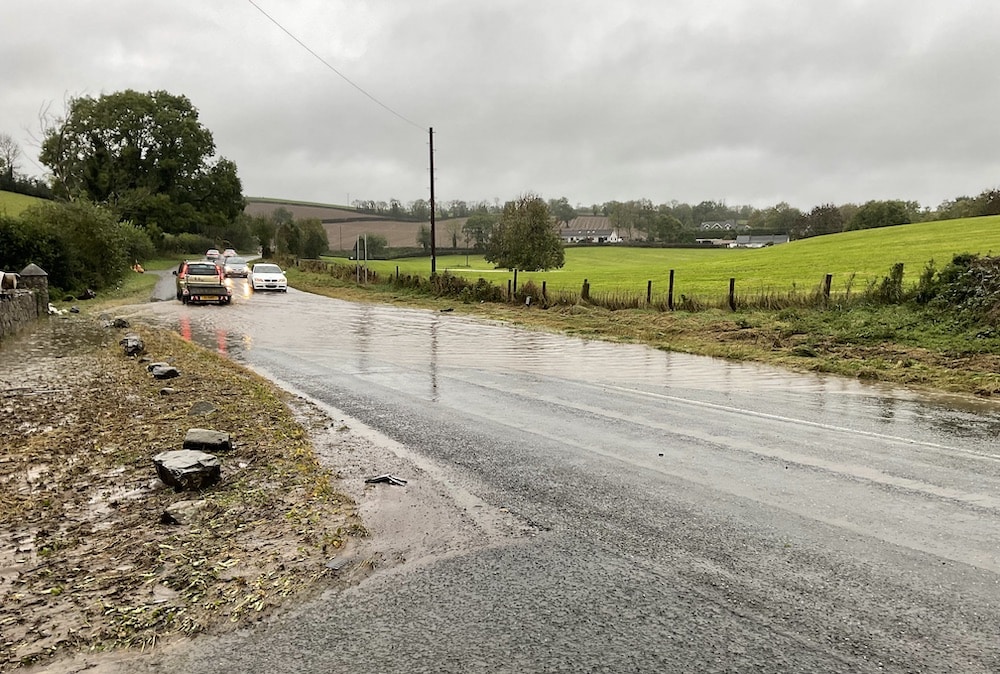 Flooding on roads across Co Armagh is causing serious concerns for motorists today (Thursday).
In particular, the Annareagh Road in Richhill is proving to be one of the many roads posing particular problems for motorists.
The road is also falling apart in places just a couple of weeks after a large pothole, which plagued drivers, was filled in. That pothole has re-emerged.
Cusher DUP Council representative Alderman Wilson said: "There is a concerning amount of water flooding the road and making driving conditions very treacherous for motorists and indeed I am aware of a collision already this morning.
"Having viewed the road there are also a series of potholes developing close to the major pothole that plagued motorists a few days ago.
"This road will need a lot of repairs to its surface when the water subsides and I have raised my concerns with the Department for Infrastructure locally who are aware of these issues. I would urge people to drive with extreme care on this route."
Sign Up To Our Newsletter