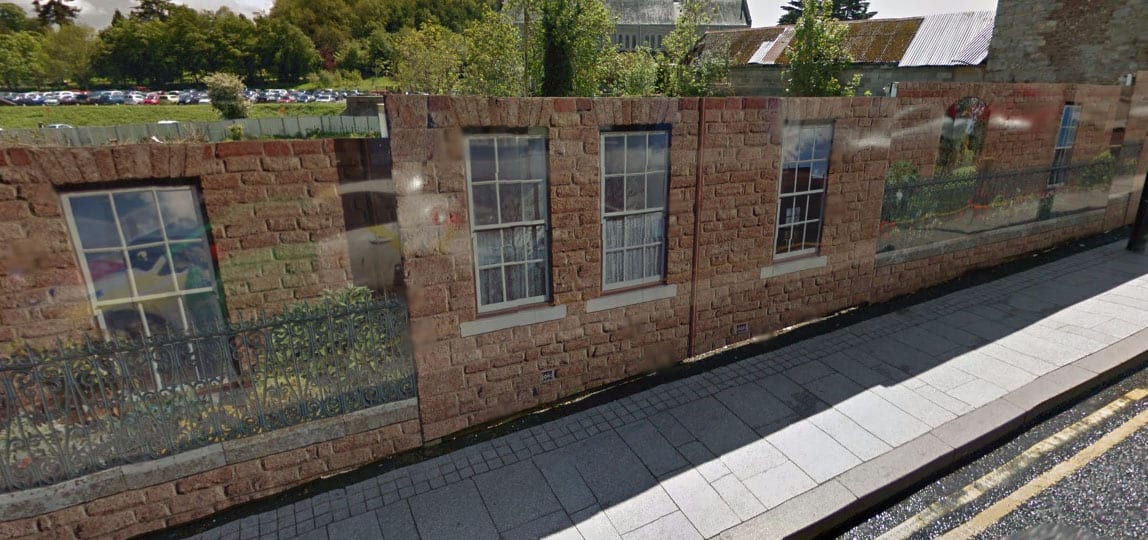 Active steps are to be taken to try to breathe new life back into Armagh and other town centres across the borough.
And a long term vision – including the redevelopment of boarded up properties – was one of a range of ideas put forward.
The matter was debated at length by Armagh City, Banbridge and Craigavon Borough councillors, giving consideration to the 2015 'City and Town Centre Retail Analysis'.
A report on the way forward will be conducted 'in house' by council officers.
It was a case of everyone singing from the same hymn-sheet when it came to the need to boost trade and support businesses through the economic downturn and in a world of changing commercial patterns.
The borough has been hit by several devastating commercial blows over the past year, including the decision by Tesco not to open up in Armagh, and the news just this week that B&Q was to close five of its stores, including Craigavon, with the loss of 75 jobs at the Co Armagh store alone.
Independent Unionist Councillor Paul Berry felt it was very important to work closely with businesses across the borough, as the retail sector was changing considerably and businesses were under pressure.
Sinn Fein Councillor Keith Haughian advocated close links being made with the businesses, while the SDLP's Thomas O'Hanlon pointed to the need for "an holistic approach" with all town centres. He emphasised that street cleaning and litter picking were necessary to encourage people to visit town centres.
SDLP Cllr Joe Nelson expressed the need to understand what communities wanted from their town centres.
SF Councillor Brendan Curran emphasised the importance of an "honest assessment" being carried out, and that it is considered in conjunction with the local area plan. Turning specifically to North Armagh, he remarked that a one-way system was needed in North Lurgan, as it was easier to travel from North Lurgan to Rushmere than to Lurgan Town Centre.
It was also revealed by a council official that the importance to include retailers in the Business Enhancement Programme had now been recognised, as they had been excluded from the last round.
This came in response to an enquiry by Sinn Fein's Catherine Seeley, who said she would like to see this programme happening in Armagh and Banbridge.
DUP Alderman Carla Lockhart said officers and councillors needed to start talking to people in the area to find out what they wanted to see in the town centres.
Councillors were told that officers had statistics from surveys conducted at events, and that the Planning Department had recently carried out a data analysis and gathered information on performance in town centres.
It was also revealed that focus groups will be set up.
Armagh Ulster Unionist Councillor Sam Nicholson welcomed the report, saying it would merge suitably into the Community Plan.
He remarked that, due to the internet, the way in which people shop had changed, and he would like to see the residential potential of town centres included.
Mr Nicholson said "getting people to live in our town centres again would completely change them".
He also emphasised that there needed to be a long term vision and that work should take place with the Housing Executive and other organisations to develop properties that were currently boarded up.
It was agreed, in conclusion, that support be given to developing a process for supporting future retail provision in the borough. This could include the preparation of baseline data to prepare a retail action plan.
A  further report will also be brought back on the issues raised by councillors.
Read more news:
Three women walk out of Armagh supermarket with trolley load of unpaid goods
Pregnant woman punched in the face and stomach
Sixty local schools to benefit in CyberSafe education with cash hand-out
Woman describes moment hooded men tried to hijack friend's car
Tragic Alan's father commits to helping charity which brought his son home
Sign Up To Our Newsletter