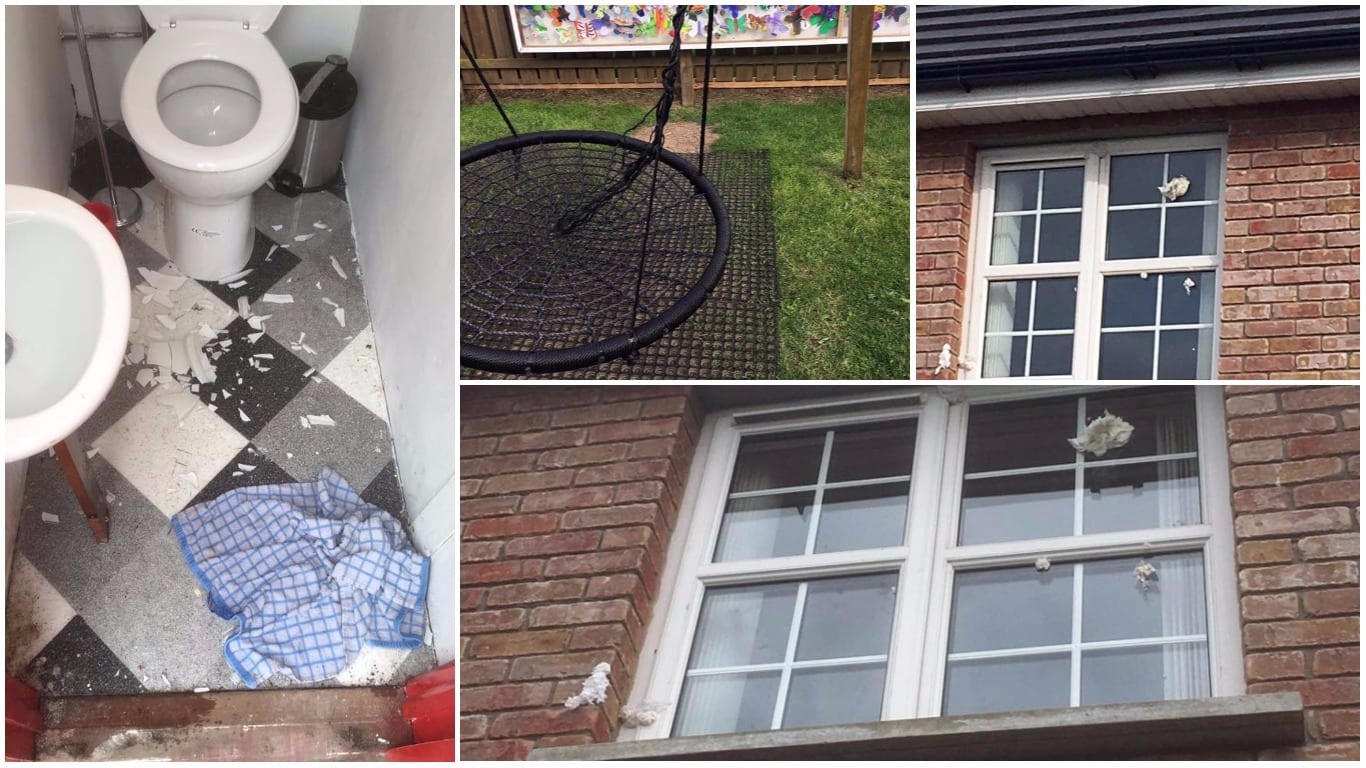 A Co Armagh youth organisation is counting the cost after vandals smashed up play equipment and damaged property on Sunday.
But Scotch Street Youth and Community Centre in Portadown say they will pick up the pieces and continue to offer the activities which it does to local people.
And the orgy of destruction has been captured on camera, with CCTV footage of the young people involved in wrecking already passed on to the PSNI.
In addition to the play park at the centre, at least two neighbours also had their homes targeted during the course of the weekend spree.
The young people also trashed an outside toilet at the centre.
The culprits flooded the sink in the toilet by filling the plug and leaving taps running, causing extensive water damage. They also smashed the toilet light.
They threw wet toilet roll at neighbouring property, smashed a neighbour's camera and tried to burn trees on their property.
They broke a telescope from a child's play frame, broke a steering wheel from the play frame – throwing it at the neighbour's property – and burn the strap of a nest swing, meaning it will have to be replaced.
Part of the MUGA play surface was also burned.
The damage will cost hundreds – if not thousands – of pounds to repair.
A spokesperson said: "We are disgusted at the damage caused to our park, the play frame, our toilet and damage to at least two neighbours homes.
"This park is for the whole community to use and enjoy and unfortunately the actions of a few are prohibiting children the enjoyment of our park."
They said Scotch Street Youth and Community Centre's purpose was to serve children and young people of the local community and to provide opportunities for them.
The spokesperson added: "We are disappointed, disgusted and saddened at what has happened, however, we will keep going. We have parent and toddlers in the morning followed by Youth Programmes running throughout the week then we enter our summer season filled with lots of opportunities to work with children and young people."
Sign Up To Our Newsletter