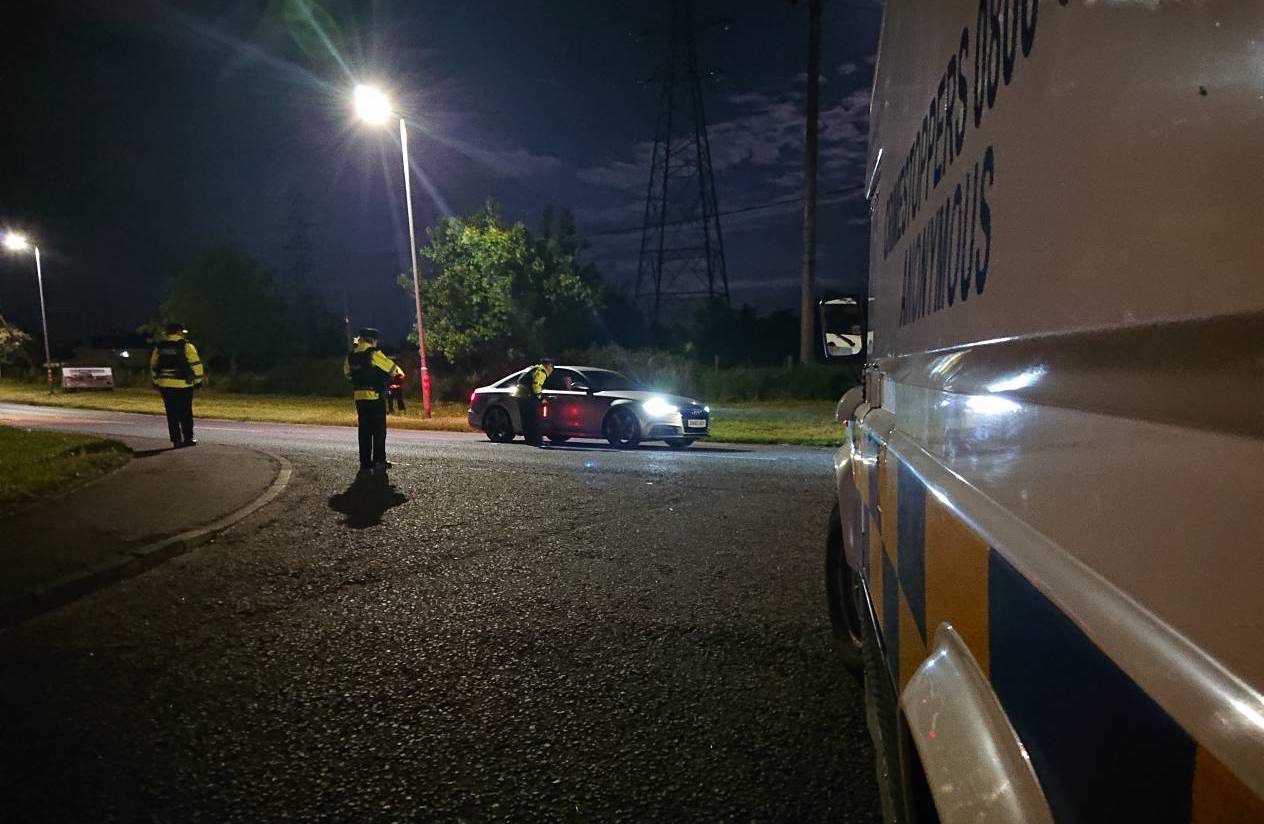 A Portadown woman who collided with two vehicles whilst almost four times the legal limit has been sentenced to four months in prison.
Court heard that the 35-year-old had a previous conviction for drink driving which dated back to 2012.
Julie Gordon, of River Way, appeared for sentencing on driving with excess alcohol, two counts of failing to report an accident, failing to remain at the scene of an accident, failing to stop at an accident scene and careless driving at Craigavon Magistrates' Court on Friday.
Earlier this year, sitting District Judge Bernie Kelly deferred sentencing in the case for six months.
In that period, she told Gordon, she wanted proof that she had stopped drinking and had not come to the attention of any police officer.
On Friday, prosecution outlined that on February 19, at 8.15pm, police received a report of a road traffic collision on Bridge Street, Portadown.
A Vauxhall Insignia, which had signalled to turn right, had been hit from behind by a Volkswagen Passat which had driven off.
Whilst on their way to the incident, officers received a second report involving a Renault Scenic and the same Passat near the KFC on Bridge Street.
This time the vehicle was not able to be moved from the scene and the female driver had made off on foot.
Police attended the home of the last registered owner of the car and whilst there they witnessed the defendant returning home.
It was noted that Gordon's speech was slurred, she was unsteady on her feet and smelled of intoxicating liquor.
A preliminary breath test resulted in a fail and whilst in custody, a reading of 134mg of alcohol in 100ml of breath was obtained.
Deputy District Judge Philip Mateer commented: "She was nearly four times the legal limit."
Defence solicitor Conor Downey stated: "She was more than frank and honest with her probation officer. She has not come to the attention of police since but she has not taken all the advice with regards to abstaining.
"She is in a much better place than she had been both mentally and physically."
He added: "The best point is she has not come to the attention of police. If you are looking at immediate custodial sentence I would ask that it is adjourned for the district judge to deal with."
Deputy District Judge Mateer said: "This is her second court appearance for such an offence.
"The magistrate said she needed to get her drinking under control but she has not been to AA since."
He continued: "Mrs Kelly ordered a pre-sentence report to look into your background, probation recommended a deferment option to give you the opportunity to show yourself motivation to deal with the underlying issues.
"You have attended AA twice in the last five months. You have failed to attend four meetings with community addictions.
"You pose a risk of death to other road users and have a previous for driving with excess alcohol back in 2012.
"I do not believe you complied with the conditions set for you and I don't think the public is any safer."
Gordon was sentenced to four months in custody and was disqualified from driving for three years.
Sign Up To Our Newsletter