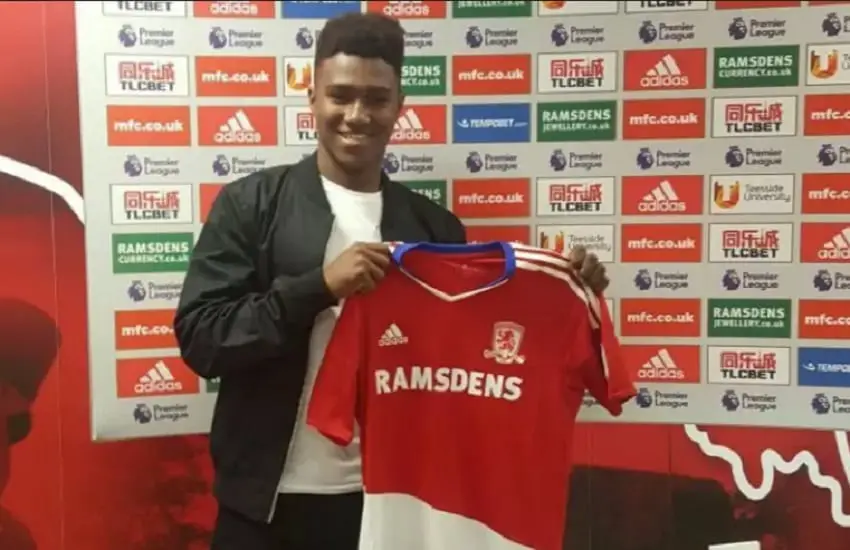 Fifteen-year-old Alberto Balde – who was catapulted to fame in Co Armagh and beyond when a Google Translate video went viral – has notched another great accolade.
He has now become the youngest ever player in the club's history to score for the senior team.
Alberto moved up through the Portadown Youth set-up and commanded attention.
Having moved here in 2013 when his mother left Spain in search of work, the talented teenager – then just 13 – did not speak any English.
And so it was that Portadown Youth coaches Glen Traynor and Gary Magee thought that Google Translate would help them.
Google dispatched a camera crew to Portadown and recorded a video about Alberto and it was shown on Sky Sports.
Little did Alberto or anyone connected with the club realise just how popular it would prove, as it was viewed over a million times and shared thousands of times too.
There were celebrations on Saturday as Alberto netted his first goal for Portadown FC senior team, to help them to a  2-1 win over Knockbreda.
Not only that, fans also voted the impressive Alberto their man of the match.
Well done that (young) man!
15 year old Alberto Balde, who was the focus of a Google Translate video advert featured on Sky Sports, scored his first senior goal for the club today making him the youngest scorer ever for Portadown FC pic.twitter.com/GboY71TJF3

— Portadown FC (@Portadownfc) November 11, 2017
Sign Up To Our Newsletter