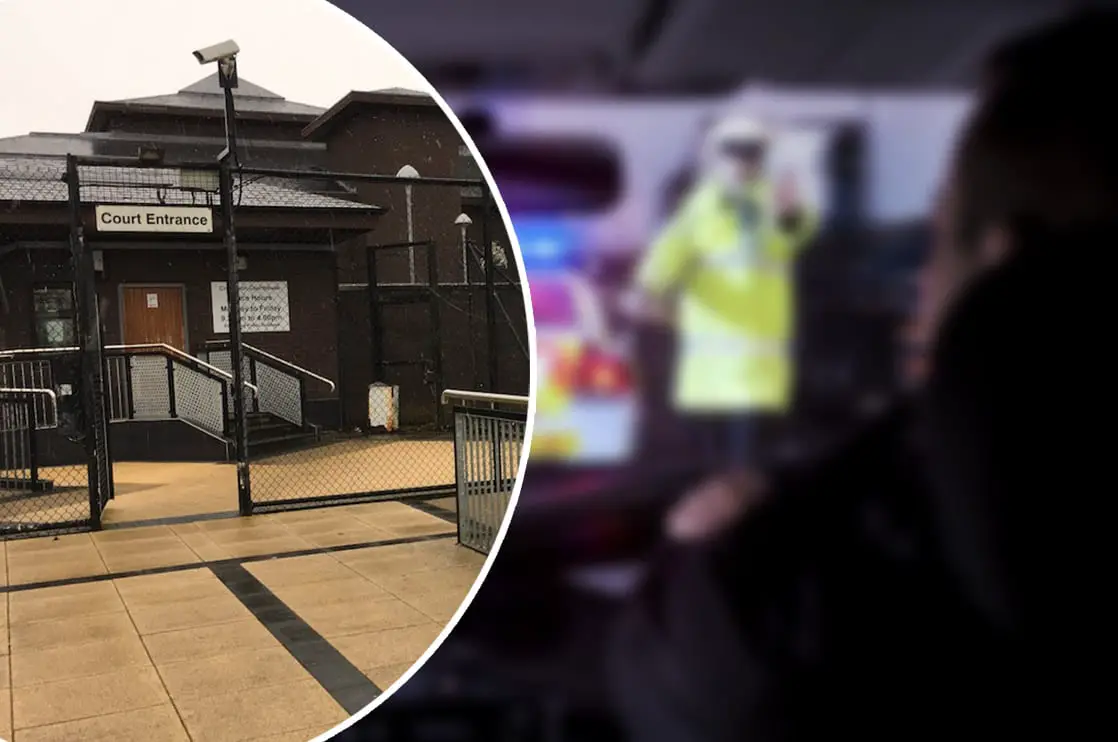 A Portadown man who drove onto a roundabout after consuming six beers and some whiskey has been handed a three-month prison sentence.
Robert John Bingham, 51, of Levaghery Gardens, pleaded guilty to dangerous driving, common assault, failing to provide a preliminary breath test, driving with excess alcohol and two counts of disorderly behaviour at Craigavon Magistrates' Court on Friday.
The incident occurred on July 12 last year, when police were called to a single vehicle road accident on the Gilford Road, Portadown.
Court heard the defendant had consumed six beers and some whiskey before driving along the Mullahead Road.
Bingham had been travelling with his dog on his lap and was swerving across the white lines on the road.
He then collided with signs on an island and drove straight onto a roundabout on the Gilford Road where the car came to a stop.
Paramedics were first at the scene and when one member of staff tried to help Bingham he swung a punch at them.
Police later arrived and used limb restraints to keep the defendant under control.
Bingham refused to give a preliminary breath test to officers.
The defendant was taken to Craigavon Area Hospital where he continued to be aggressive and caused distress for patients.
He shouted phrases to police such as "f*** off", "you are f****** PSNI s****" and "I'll show up at your door".
Bingham was later taken to Armagh custody suite where he threatened and punched the custody sergeant in the chest.
Once in his cell, he continued to verbally assault staff and called the custody sergeant a "n*****".
District Judge Bernie Kelly stated she had no option but to take this as a "racially motivated hate crime".
Defence counsel stated that "no matter what I say I am only going to aggravate the offence".
He went on saying Bingham had a record but had not offended since 2011.
It was heard the defendant had been sober for some time but had lapsed during this period.
Defence counsel said Bingham was "ashamed knowing he could have killed someone" and "hated that he said the things he did".
District Judge Bernie Kelly stated the offence was "horrendous" saying this was "highly dangerous criminal damage that could have ended in people being killed".
She added that this was aggravated by his attacking of a paramedic and his "disgraceful behaviour" in the hospital.
Bingham was sentenced to three months in prison, banned from driving for 12 months and ordered to pay a fine of £150 along with the offender's levy of £15.
Sign Up To Our Newsletter