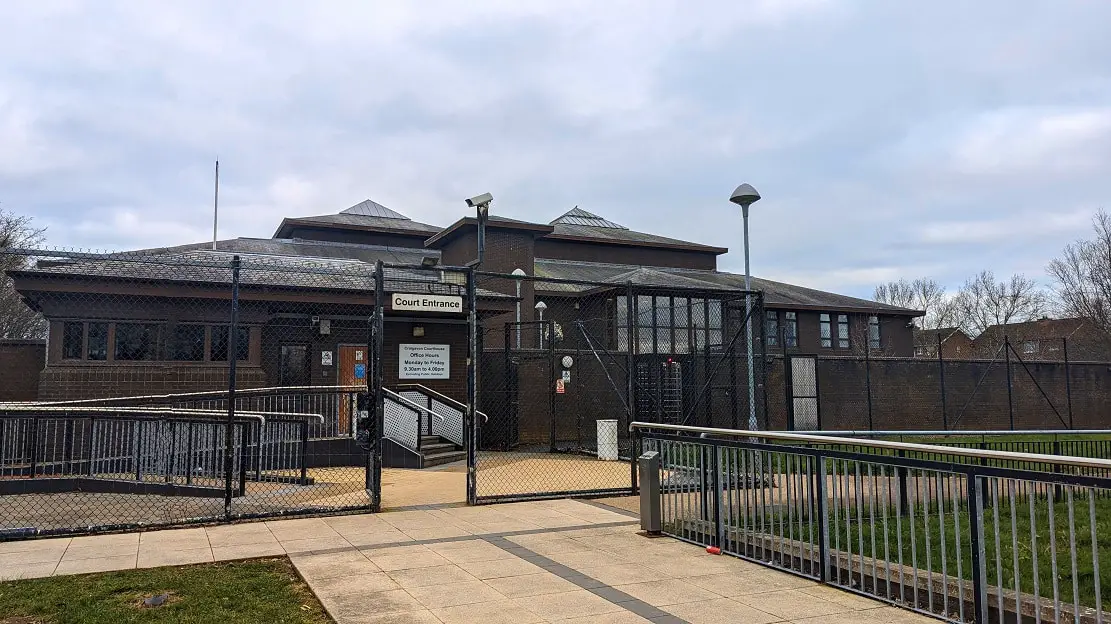 A Portadown man with a history of domestic incidents with his mother has been sentenced to three months in prison after showing up at her house in breach of a restraining order.
Malachy McCann, of no-fixed-abode, appeared before Craigavon Magistrates' Court on Friday via videolink from Maghaberry.
The 25-year-old was charged with one count of breaching a restraining order.
At the outset of the hearing, a defence solicitor told the court that his client, who had already served a number of weeks in custody on remand, was pleading guilty to the charge.
On recounting the facts of the case the prosecution outlined that the incident occurred on August 6 this year, when the injured party stated that he had been in the kitchen at her home address when the defendant – her son – came through the front door.
Due to a "history of domestic incidents" between them, a restraining order was in place against the defendant.
The injured party could tell the defendant was intoxicated due to glazed eyes and his "toxic language".
She stated that he was walking around her, talking down to her and causing her to "feel intimidated". She said that she felt intimidated because she knew he was "unpredictable".
The woman then left and went to a friend's house.
The defence told the court that the defendant had been there earlier in the evening and police had been called at ten past five.
They removed him but he came back and was sitting on the doorstep "shouting at her and everybody that passed".
Police returned and he was arrested.
District Judge Bernie Kelly, on sentencing, conceded: "Given the fact you've already accrued some time on remand, I think you're entitled to the benefit of that."
She sentenced McCann to a period of three months in custody.
---
Follow all the latest court news here.
Sign Up To Our Newsletter