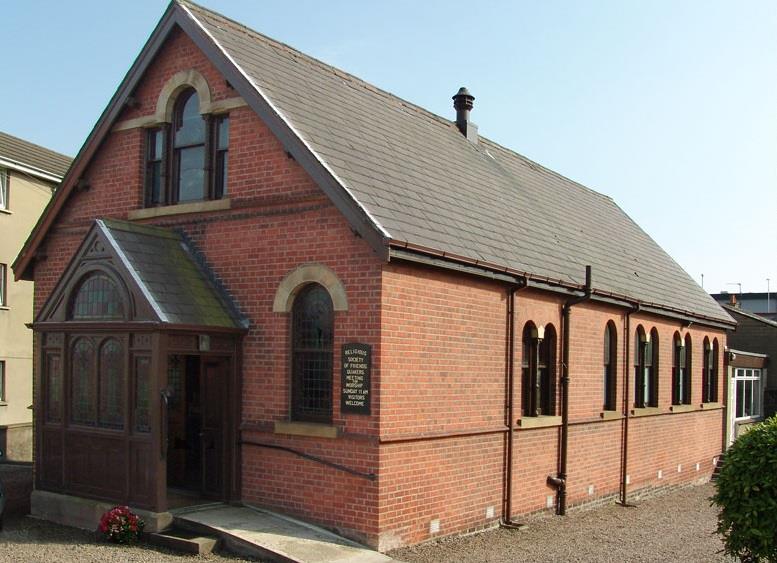 A part of County Armagh's religious history is to be sold off.
The former Meeting House in Portadown has gone on the market for sale.
The move comes almost two years after the Meeting House – home to the Society of Friends or Quakers – closed for the final time.
Numbers attending services on Sundays had dwindled down to just two or three and the decision was made to discontinue. By that time there was no longer a Sunday School, due to young people moving on to study and work opportunities elsewhere.
The last sermon was preached in November 2014 and it was a sad occasion – an end of an era – for the town.
Now the venue – which opened in 1905 – is being sold, with an asking price in the region of £115,000.
County Armagh has a long association with the Quakers, in areas such as Bessbrook and Lurgan – and indeed Richhill and Loughgall – among those where Friends met.
The Meeting House in Portadown opened when Quakers attending Moyallen and Lurgan decided to build their own premises for worship.
The history of the Meeting House, however, will be forever preserved, with the publication in 2005 of a book to mark the centenary.
Arthur Chapman taught at Portadown College in a career spanning three decades, from the 1950s to 70s, before becoming headmaster at the Friends School in Lisburn, up until the end of the 1980s.
A Quaker of some renown and a noted local historian, he wrote '100 Years and More', which chronicled a proud past for the Meeting House in Portadown, a distinct Victorian building in red brick which is located at Portmore Street.
Now it is to be sold, with Hannath – also based in Portadown – the estate agency tasked with disposing of the building in what is described as a "unique opportunity" to acquire a building "suitable for a variety of uses, subject to obtaining the necessary planning permission".
The property is made up of the actual Meeting House and a residential address, together with parking provision for up to 10 cars.
The advertised sale of the premises comes after Armagh I recently revealed plans had been lodged for a new Elim Church in Portadown.
It will be located on the former Wade factory premises in the town and is necessary due to the expanding congregation.
Read more news:
Sign Up To Our Newsletter