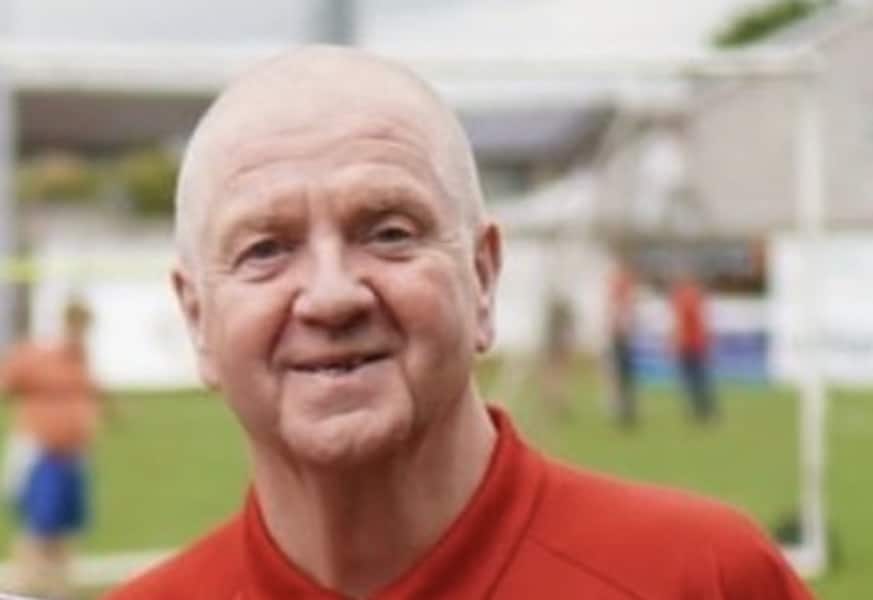 Portadown Football Club have led tributes to one of their most loyal supporters following his sad and untimely passing on Saturday.
Terence Pentland was "an ardent, dyed in the wool Portadown supporter whose loyalty and commitment to [the Club] was unwavering," a spokesperson for the devastated club said.
Terence, who had a long battle with illness, passed away peacefully at the Royal Victoria Hospital in Belfast.
He was the beloved husband of Kim, loving father of Trudie and Bryan, dear father in law of Graham and Lynn and a devoted grandfather of Caleb, Tilly, Poppy, Archie and Robyn,
Terence was also a founder member of Portadown Defenders Flute Band.
"Terence played an important role for many years in the band, right from the beginning," they said.
"We loved to hear the stories of the meeting at Edenvilla tennis courts, the early band practices in Levaghery Orange Hall, the collecting cards for uniforms and the parents stitching the badges onto the jumpers. All whilst young men in their teens still at school.
"In recent years, we had the privilege of Terence's company throughout the 40th and more recently the 50th anniversary where Terence was involved in everything that was planned. Only too eager to help. But most of all he just loved to see the band do well.
"There wasn't a 12th or 13th morning he didn't see us off from Corcrain Orange Hall, walking alongside the band into town and as he said in his own words, watching us walk into Carleton Street like a proud father. He will be sorely missed by us all, and we are truly heartbroken at his loss.
"We are grateful of the memories and time spent in his company, and keep his family and friends in our thoughts and prayers at this sad time."
One person, paying tribute, wrote: "Legends never die, their bodies may leave this earth but their example lives on forever.
Their inspiration, spirit and legacy lives on forever."
Jonathan Buckley MLA added: "So sorry to learn the sad news that Terence Pentland has passed away. Terence and my father were close friends for many years. My thoughts and prayers are with Kim, Trudi, Bryan and all the wider family.
One man described Terence as "a friend, a work colleague, a legend.."
"Mr Portadown FC. The epitome of a local lad following his local team, a true super supporter. They don't make fans like Terence Pentland any more..Portadown FC to the core. Fly high Terence (TP)."
Another wrote: "What a man..! Been there done that got the T-shirt…! Mr Portadown. Will have seen things you'll only imagine the Ports could do. Thank you mate."
Upper Bann MP Carla Lockhart described Terence as "a real gentleman and someone who always had such a welcome".
Those sentiments were echoed by Councillor Darryn Causby who said Terence was "a real gentleman", like the many hundreds of tributes online to a man held in such high regard in Portadown and much further afield.
Funeral will be leaving his late home 19 Crawford Park at 12.30pm for 1pm service in St Columbas Parish Church on Wednesday, October 12, followed by burial in Kernan cemetery.
Family flowers only, donations in lieu if wished cheques made payable to I.C.U Royal Victoria Hospital c/o Joseph Poots and Son Funeral Directors 42 Bridge Street, Portadown.
Sign Up To Our Newsletter