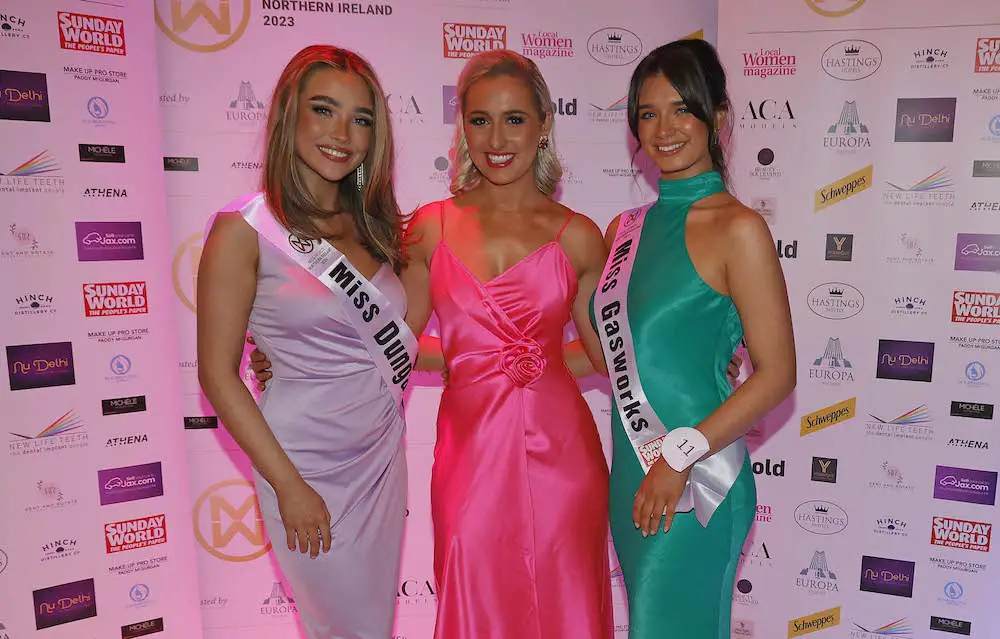 Three local women have earned their place in the finals of the Miss Northern Ireland 2023 contest next month.
Hopefuls descended upon Dungannon as the next heat of the contest came to The Gasworks on Friday, March 31.
Girls from across the country competed for their place at the Miss Northern Ireland final in front of an astute judging panel which included Managing Director and Event organiser Victoria Withers, Owner of The Gasworks Rachel Jardine, Miss Northern Ireland representative Abby Higgins, Chaperone to this year's contest Steph McGall and Miss Northern Ireland 2022 Daria Gapska.
Molly Walker, a 20-year-old health care assistant from Newry, was crowned 'Miss Gasworks'; Evie Judge, a 17-year-old student from Portadown, was selected as 'Miss Dungannon'; and Maria McAvoy, a 22-year-old student from Banbridge, was awarded 'Miss Northern Ireland Finalist'.
Related: Armagh girl through to grand final of Miss Northern Ireland contest
These three girls will now go forward to the grand final in Belfast's Europa Hotel on Monday, May 22 and stand a chance of winning the coveted title of 'Miss Northern Ireland 2023'.
Competition organiser Victoria Withers said: "We were thrilled to be at The Gasworks in Dungannon, it was the perfect venue to continue the search this year and a brilliant night was had by all. Dungannon had a strong calibre of girls who entered! Once again it was a fabulous night and a huge congratulations to the winning girls and a big thank you to all who came along!"
Last year's winner, Daria Gapska, added: "Congratulations to Molly, Evie, and Maria! My year as Miss Northern Ireland has been a dream come true. It is something that I will treasure forever, and I cannot thank event organiser Victoria Withers and ACA models enough for giving me this life changing opportunity. I would also like to thank all of my amazing sponsors for everything that they have generously provided for me this year as Miss Northern Ireland. It was certainly has been a busy year!
"I am so excited to get to know all of the girls as they embark on their Miss Northern Ireland journey, and I would like to wish them the very best of luck!"
The competition is still open to entrants with heats taking place across the country, for further details of heat locations and dates please visit the Miss Northern Ireland Instagram. @missworldnorthernireland
Miss Northern Ireland 2023 Talent Night will be held in The Europa on Friday, April 28.
Sign Up To Our Newsletter