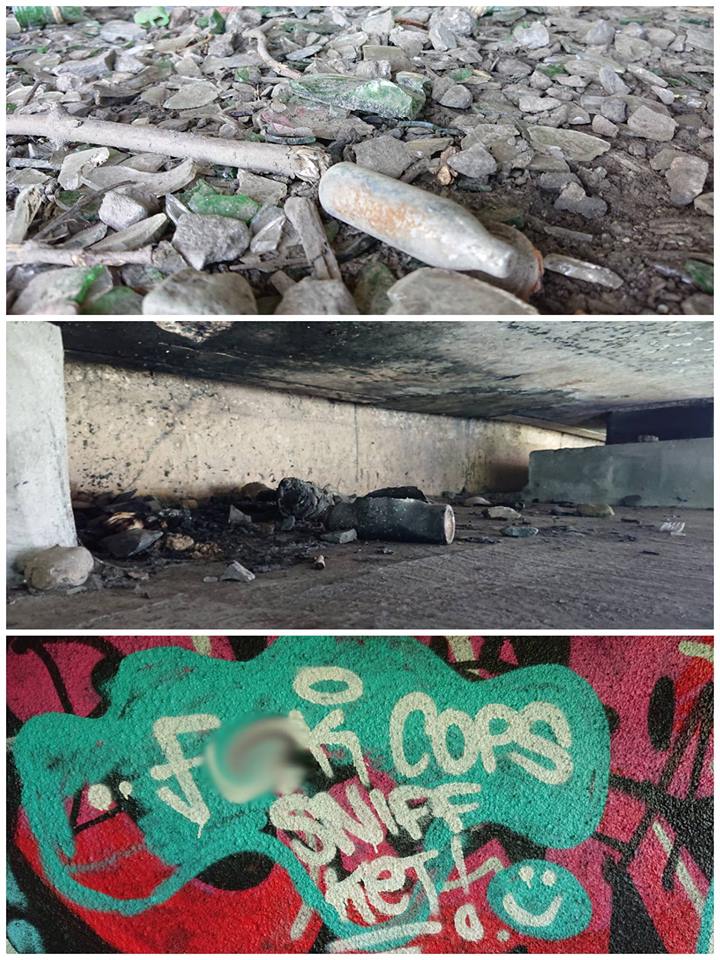 Teenagers are dicing with death by taking drugs and drinking alcohol next to a river and train line in Portadown.
And police have again asked parents to take control and warn them against the dangers.
Scores of young people are regularly congregating at Hoys Meadow, underneath the Northway and train line off the back of Foundry Street in the town.
Police have not just warned again of the practice of taking drugs and alcohol but also of the possible fatal consequences of gathering in this area, after dark, on a wet slippery river bank, strewn with broken glass and drug paraphernalia.
The PSNI in Craigavon has said it intends to compile a hard-hitting video to try and get the message across but expressed the reality of the situation in a social media post.
"Imagine up to 70 teenagers drinking and taking drugs," they posted on Facebook. "This is the reality of what goes on down there. In the past few weeks alone, ourselves and local youth workers have saved lives – young teenage girls out of it staggering towards the river in the pitch dark. Other kids found passed out, way out of sight from anyone.
"Over the coming days we're going to put together a video alongside our ever delightful PCSP to highlight the dangers down here. It will shock you. In the meantime however, please do what you can to know where your children are. If they're asking to be dropped off anywhere near here, don't do it!
"It's far better that you get the Kevin and Perry teenage tantrum treatment than you get a knock on the door from us saying your child won't be coming home.
"Make this Bank Holiday one to remember for the right reasons, not forever etched on your memory as the time your child choked to death on their own vomit on a bed of broken glass, or drowned in a river full of shopping trolleys and syringes.
"Teenagers, I had a good look round yesterday afternoon myself. I get it. Secluded, not near houses, not annoying anyone. That's all great stuff however you know how close that river is. What you will not know is how many bodies we pull out of it, or how strong the currents are in places. If you go in and are too out of it to self rescue, we'll be waiting weeks for your body to resurface. It's not worth it. It may look like a good spot, but it's a death trap.
"Stay safe out there"
Sign Up To Our Newsletter