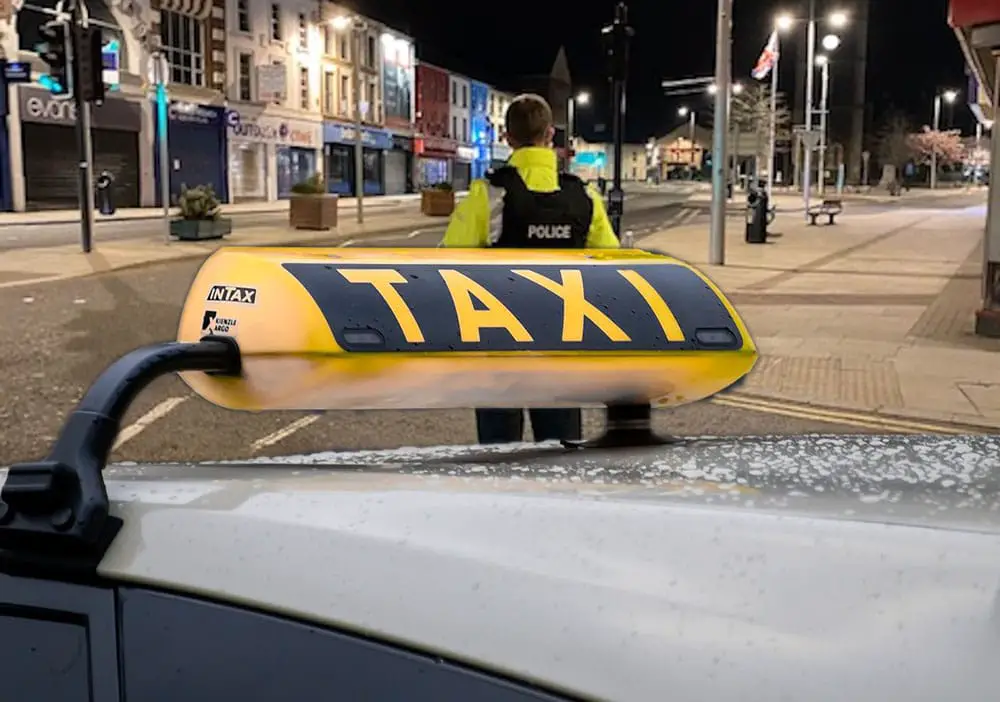 One of the biggest taxi firms in Portadown and Lurgan has said the shortage of taxis, especially at weekends, is increasing the likelihood of fights and antisocial behaviour.
Fonacab, which bought over a number of local firms in 2019, and other industry representatives have twice presented a report to the Department for Infrastructure outlining their concerns..
There have been a number of assaults at weekends, including one in Portadown last October which tragically resulted in the death of 22-year-old Jake Bailey-Sloan.
And a local DUP councillor has revealed how he has been helping a man after who was attacked in the town last summer and left with a serious head injury following a row over a taxi.
Councillor Lavelle McIlwrath, a member of the Policing and Community Safety Partnership (PCSP), said the taxi shortage was an issue that had been drawn to his attention on a number of occasions.
"It is an issue whenever you have kicking-out time in the pubs and you have 40 or 50 young lads milling about the street, intoxicated in many instances," he said.
"If you have a load of taxis, generally there's one or two sensible people there, gathering them up to go home. If those taxis aren't there that creates a problem … and that's where a lot of the fighting is kicking off from.
"I'm dealing with a lad at the moment who was badly assaulted at the end of August last year.
"He's still in a rehabilitation programme, after a bad bleed on the brain. It was a single punch – a row over a taxi – and a guy punched him and he fell back and hit his head.
"He was in hospital for three months and in a coma for about four weeks.
"He is going through the whole benefits system and I am trying to get him whatever help he is entitled to."
Stephen Anton is communications manager of Fonacab and also lobbies the Department for Infrastructure on behalf of taxi operators.
He said operators have been asking the department to make changes to the testing system, to make it easier to become a taxi driver and attract more into the industry.
He said: "We have presented to the committee twice that if you don't have enough taxi drivers on a Saturday night when the bars empty out, there will be more fights and antisocial behaviour.
"There was a guy stabbed in Belfast a few weeks ago waiting for a taxi that he couldn't get.
"You will also see an increase in drink driving and illegal taxiing if people cannot get home in a licensed taxi ."
He said the taxi shortage is being felt across Northern Ireland, and has worsened since 2014 when a theory test was introduced for drivers.
"In 2014, there were 15,500 taxi drivers in Northern Ireland, but last year it was 8,500," he said.
"Taxi drivers tend to be that little bit older so drivers have been leaving the industry but not enough joining it because it is too difficult to pass the theory test.
"Over the past eight years, the average pass rate is 23 per cent and it takes on average 2.3 times to pass the test.
"It was made worse over Covid, when a lot of drivers left never to come back."
Fonacab has also pressed for a fare increase, in particular to encourage more drivers to work in the evenings and at weekends.
"As a taxi company, we don't get any of the fare," said Mr Anton. "Our income is from the driver who pays us a weekly service charge or depot rent.
"But we can't run a service unless we have the drivers there to do it."
A PSNI spokesperson said: "We understand concerns around the night-time economy in our towns. We continue to work with partner agencies and the hospitality industry to make our towns safe for everyone as they live, work, socialise and visit, tackling a number of factors which may impact on our night-time economy.
"The issue of taxi availability would be addressed by local providers and the Department of Infrastructure."
Just this month Infrastructure Minister Nichola Mallon announced a review of taxi fares.
A spokesperson said the department "will continue to engage with the taxi industry to advise them of this progress and to assist with their recovery".
Sign Up To Our Newsletter