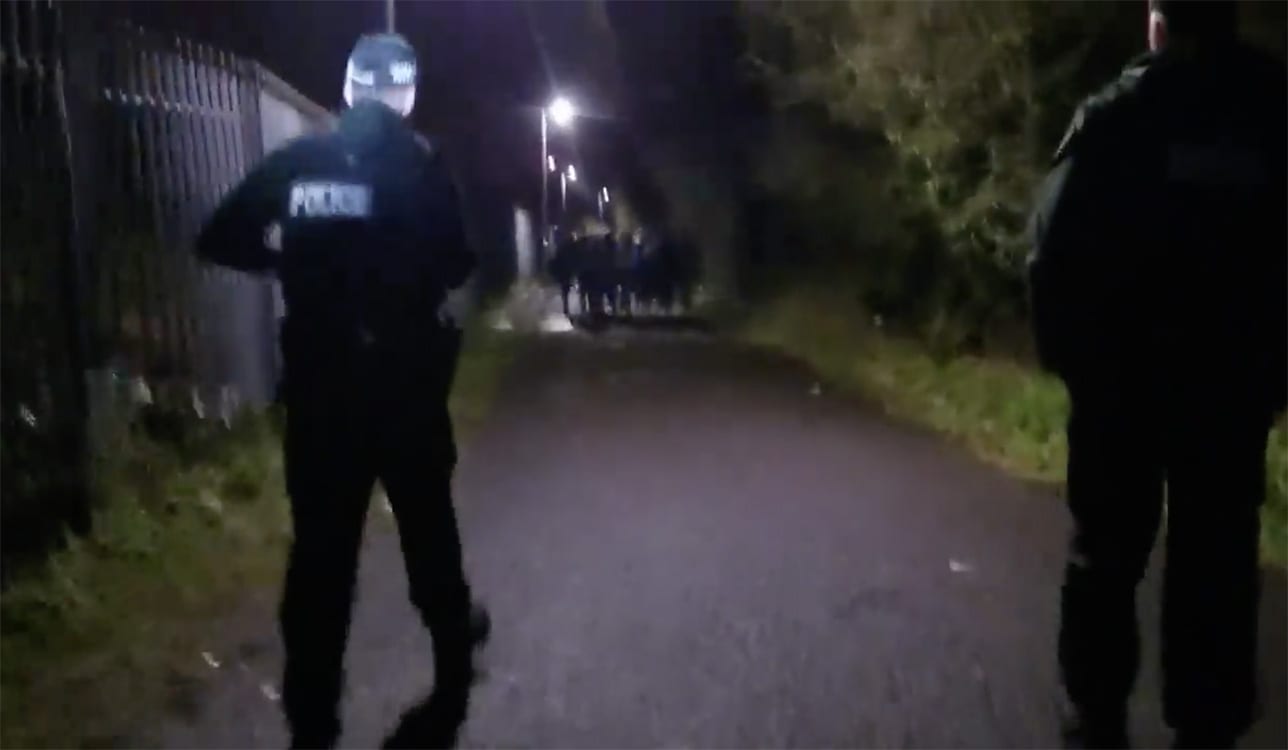 A Portadown teenager who was caught with cannabis and amphetamine has been handed a £200 fine.
The 18-year-old's barrister said this was out of character for a "normally conscientious young man".
Afonso Barroso, of Hobson Park, pleaded guilty to two counts of possession of Class B drugs at Craigavon Magistrates' Court on Friday.
Court heard that on April 20, shortly before 8.30pm, police were on patrol at the Pleasure Gardens, Portadown.
As officers walked along the towpath a number of people began to run off in the direction of Bridge Street.
Police followed the defendant and saw him discard items.
They eventually caught up with Barroso as he produced a small brown block from his trousers.
When asked if he was concealing anything else on his person the defendant refused to say.
A strip search was conducted during which a white tablet and bag of white powder were found.
During interview Barroso told police the brown block was cannabis and the tablet was Xanax.
However, the defendant was not able to identify the white powder.
Court heard that tests later showed the substance to be around 0.25g of amphetamine.
Barroso made full admissions to possession during interview.
Defence barrister Conor Coulter stated: "He was very candid with police when they interviewed him."
Court heard the defendant was a student at the Southern Regional college and worked part-time at a nursing home.
Mr Coulter commented that Barroso was embarrassed and ashamed to be before the court.
He added that this was "out of character" for a "normally conscientious young man".
Deputy District Judge Laura Ievers said: "This is such a blot on your record for a young man with such good and positive prospects."
Barroso was ordered to pay a fine of £200, along with the offender's levy of £15, within 20 weeks.
Sign Up To Our Newsletter