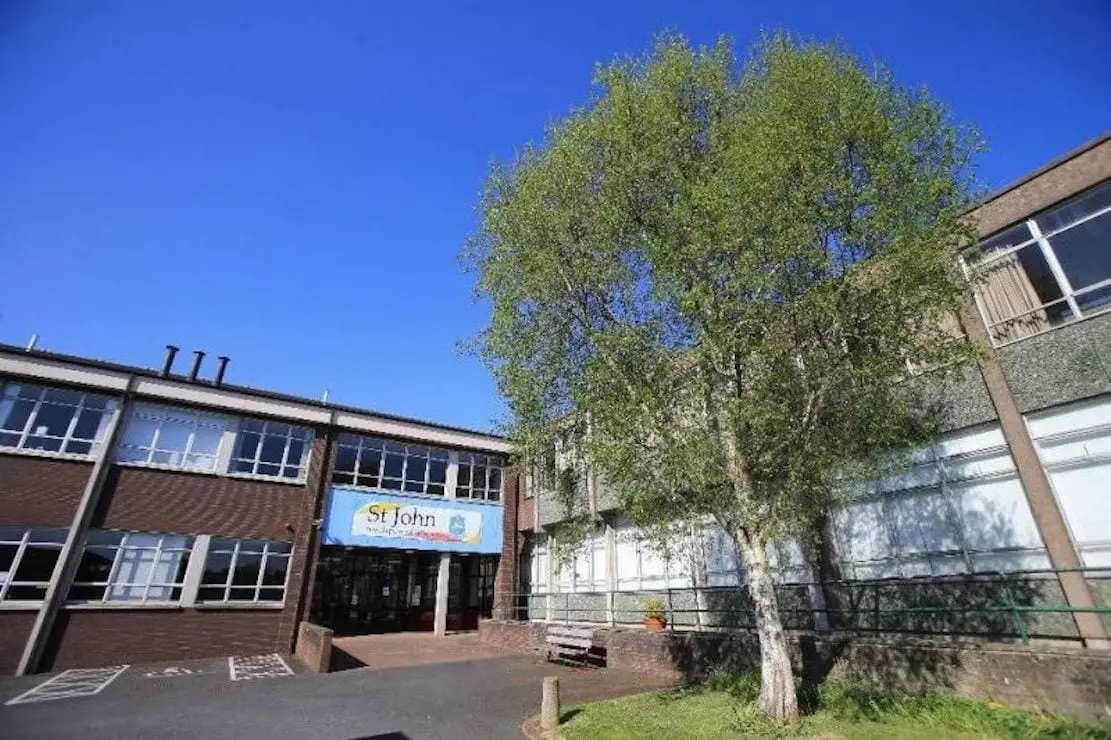 Pupils at St John the Baptist College in Portadown impacted by Covid-19 are to be allowed to stay and complete their studies through to key stage 4.
The decision was delivered by the Education Minister Peter Weir.
It will apply to the current cohort of pupils.
But a development proposal will be required to make it a permanent arrangement.
That, however, appears to be in the pipeline.
Currently pupils must leave at the age of 14 but there had been moves to allow the college to extend teaching up as far as GCSE level.
As Armagh I reported in February, the overall goal eventually is to extend education up as far as age 19 to allow for the inclusion of A Level subjects too.
A pre-public consultation – which concluded in March before lockdown – had been held to gauge public opinion.
That is yet to be studied and a development proposal will follow.
However, due to the unprecedented turn of affairs the extension is being granted now to assist current pupils who will be allowed to stay and complete their studies through to key stage 4.
The decision has been welcomed by Sinn Féin Upper Bann MLA John O'Dowd.
He said: "As with so much in our society and life Covid-19 got in the way of the school's future plans for the provision of key stage 4 education for children up to 16.
"With a delay in a decision on those plans children and their parents were left in limbo as to what lay ahead for them.
"I along with other politicians lobbied the Minister to allow the children to stay at St John's and I welcome the fact he has now made that decision.
"I wish St John's and its school communities all the best for the future and thank the Minister for his decision."
Alliance Councillor Eóin Tennyson also welcomed the decision and said he was "absolutely delighted for the staff, parents and children of St. John's".
"Disruption to area planning due to the coronavirus crisis had the potential to derail this extension as Area Planning teams had been stood down and progression on development plans stalled," he said.
"However, I am incredibly grateful that my colleague Chris Lyttle MLA, who chairs the Education Committee, was able to raise this particular case directly with departmental officials and that following lobbying from a number of MLAs we now have a resolution.
"We have all had to adapt and be flexible in light of this crisis, and the same must apply to the school development process."
Sign Up To Our Newsletter