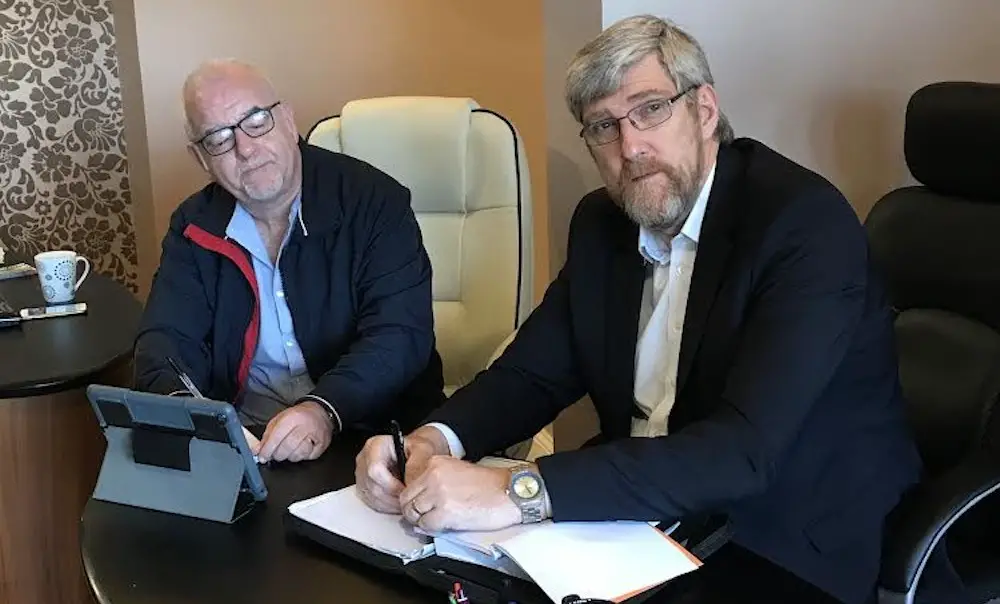 Sinn Féin have announced the party's two candidates in the Upper Bann constituency for the upcoming Assembly election.
Sitting MLA John O' Dowd MLA and Councillor Liam Mackle will contest the May 5 election.
Both candidates bring a raft of experience to the contest and hope to add to the Sinn Féin seat tally as the party set out its priorities for the next Assembly mandate.
John O'Dowd is married with three children and has been a MLA for almost 20 years, as well as a former Minister of Education.
He is currently the Party's Assembly Chief Whip. As a frontline spokesperson for Sinn Féin he appears regularly on the media contributing to the political debate on a wide range of issues.
Council Group Leader, Liam Mackle, is a married father of two adult children originally from Taghnevan in Lurgan.
A lifelong republican and gael, he played football at underage level for Clan Na Gael. He is a graduate of both Queen's University in Belfast in History and Ulster University Jordanstown in Law and has been employed as the Advice Manager at the Children's Law Centre for the past twenty-one years and is a strong advocate for children.
He has represented the people of Lurgan on Craigavon Council and on ABC Council since 2011 and is currently the Sinn Fein Party Group Leader.
Speaking after being nominated Mr O'Dowd said: "Ireland is changing before our very eyes, as an all-Ireland party Sinn Féin are ideally placed to help shape that change both in the Assembly and in the Dáil.
"The process of change brings huge economic opportunities for Upper Bann sitting as it does on the Dublin Belfast rail link and the A1/M1 road along the eastern sea board. If re-elected I will continue to pursue investment and good jobs for the people of Upper Bann, building a society for all where citizens live in peace as coequals.
Councillor Mackle said he wants to see health spending prioritised in the next Assembly mandate with the additional resources being used to radically reduce waiting lists and invest in primary care such as access to GP services.
He said: "Housing is another area I want to see progress on. Minister Hargey has announced 100,000 new homes and if elected I will make sure the people of Upper Bann get their fair share of these new homes.
"Many workers and families are seeking a roof over their heads, with young people seeking to get on the property ladder. Sinn Féin has a plan to deliver social and affordable housing for them.
"As a long-time advocate for children's rights I want the opportunity to put children at the heart of our decision making."
Sign Up To Our Newsletter