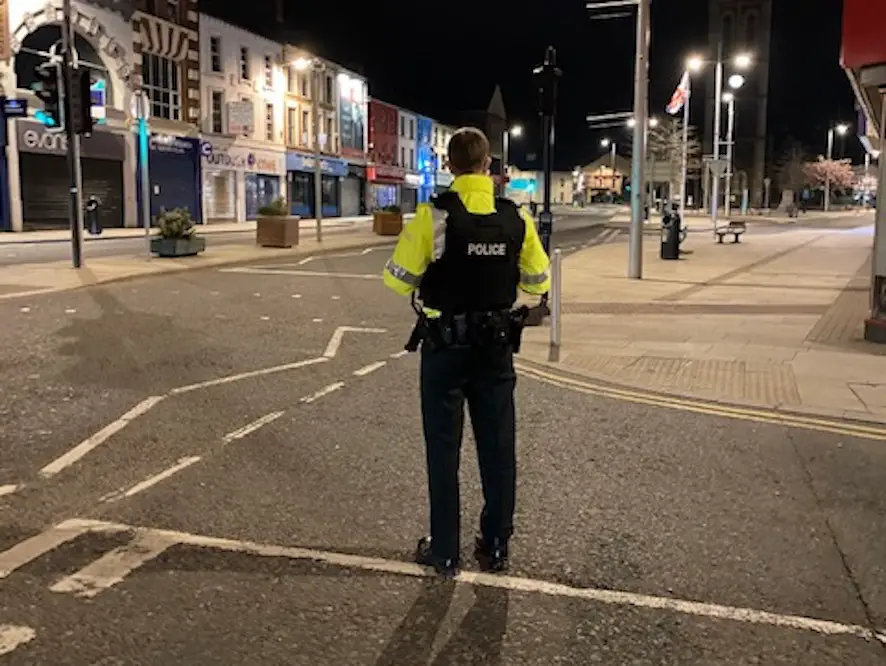 A young man required hospital treatment after a "brutal" assault in Portadown town centre over the weekend.
The incident took place in the Woodhouse area shortly after 2am on Sunday in what has been described a "sectarian" attack.
DUP Councillor Darryn Causby said the victim suffered a head injury as a result of the attack and was treated at Craigavon Hospital where he received three staples.
"This young man was assaulted by a number of individuals at the top of Woodhouse Street who, prior to and during the attack shouted pro New IRA/INLA slogans and made clear that their motive was purely sectarian," he said.
"I condemn this attack in the strongest possible terms and offer my full support to the young man who is recovering from his injuries!
"I understand that the police are now investigating this matter and I appeal to anyone who may have witnessed this attack to please come forward and provide a statement to the police to ensure those responsible are caught.
"Some have asked about why we haven't issued a statement sooner, to that my response is very simple.
"My concern has been the welfare of a young man brutally assaulted for wearing a band uniform in our town centre so I have taken time to speak with the victim and his family and have only issued this statement after speaking with him first!
"My colleagues and I will be requesting a meeting with the police on this matter and other issues to do with concerns regarding town centre safety and the policing of parades."
Sign Up To Our Newsletter