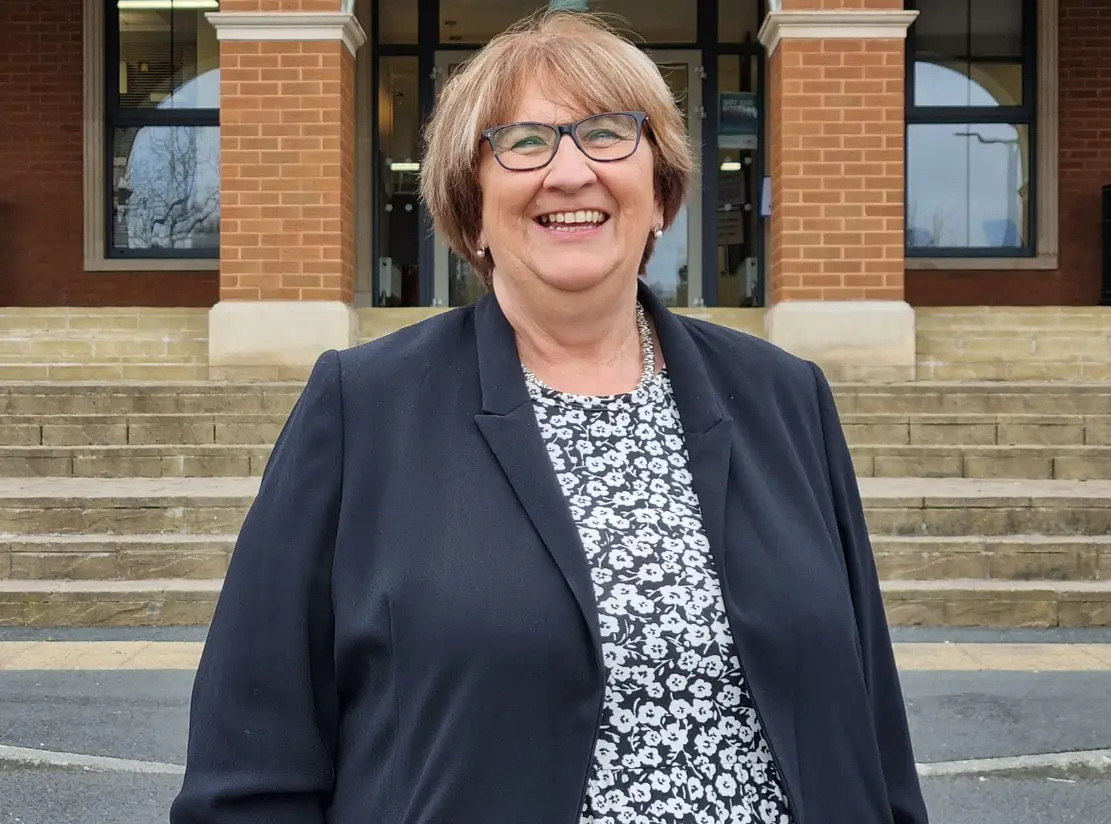 The upcoming Assembly election offers the chance to break the "cycle of crisis and collapse" perpetuated by the DUP and Sinn Fein, the SDLP's Dolores Kelly has said.
Mrs Kelly, who will stand in Upper Bann, was speaking as she submitted her nomination papers to contest the polls on May 5.
She said voters in Upper Bann "can finally choose politicians who will put people first".
"Upper Bann is changing and for the first time ever, we can elect a majority of progressive MLAs. To do that, I am asking the people of Upper Bann to once again give me their support in this election," she said.
"The truth is, people deserve more than the two terrible choices they have been stuck with for 15 years.
"People deserve far better than a choice between bad government and no government. They deserve a new normal – a politics that puts people first."
Mrs Kelly said tackling the cost-of-living crisis, health and housing were all priorities for the SDLP in the election.
"We all know by now that hot tempers at Stormont will not heat a single home in Upper Bann," she said.
"The DUP should be ashamed of themselves that families have been so badly let down by collapsing the Executive and hindering all efforts to get access to £300 million sitting in Stormont's coffers.
"If we keep doing things the same way, we can never hope to break the cycle of crisis and collapse that now defines Stormont. Upper Bann can finally choose politicians who will put people first.
"I have always put people first and have earned the support from people right across the community.
"I am not complacent about this election, I take nothing for granted, I know only too well the fight that is on my hands but I pledge to continue to work hard for people whatever their background."
SDLP Leader Colum Eastwood said Mrs Kelly has been an "outstanding representative" for the people of Upper Bann for nearly 30 years, serving as a councillor, the first nationalist mayor of Craigavon and for the last 18 years as an MLA.
"During her time in the Assembly she has become regarded as one of the most experienced and respected representatives from any party," he said.
"In her role on the Policing Board she has performed a key role in holding the PSNI to account and has also been a strong voice representing victims on legacy issues. She has also been a tireless advocate for the people of Upper Bann both inside and outside the Assembly.
"The SDLP has bold plans to transform the north and end Sinn Féin and the DUP's 14 years of non-delivery for our people. To make these plans a reality, I need a tough and fearless fighter like Dolores Kelly in my Stormont team."
Sign Up To Our Newsletter