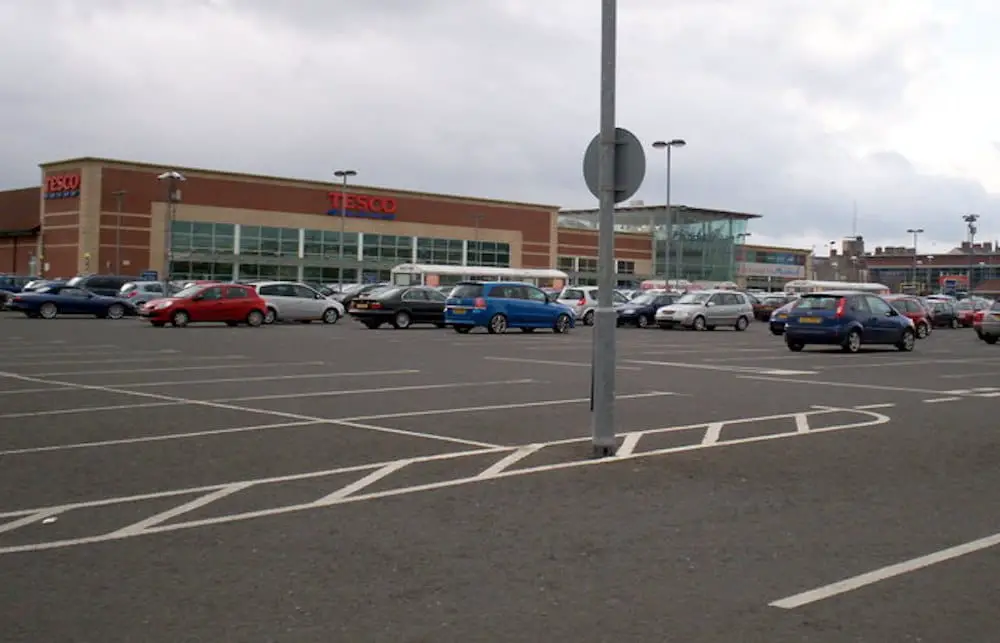 A Portadown man who admitted loitering to sell cocaine in an area where young people gather has been sentenced to probation and community service.
Expressing concerns regarding the venue of the case against the 29-year-old, the deputy district judge commented: "It is up there with hanging around the ice cream van. It is as bad as it gets."
Lewis Lucas, of Churchill Park, appeared for sentencing on possession of Class A with intent to supply and driving with excess alcohol at Craigavon Magistrates' Court on Friday.
Prosecution outlined that on August 8, at 12.20am, police received a report of a male selling drugs at the Meadow Lane car park, Portadown, before making off in a Volkswagen Golf.
This was later located in the Garvaghy Road area, with this defendant being identified as the driver.
It was noted that Lucas displayed slurred speech and glazed eyes and a preliminary breath test was conducted resulting in a fail.
During a search, five small bags of suspected Class A drugs were located on the defendant and a further two were found inside the vehicle.
Whilst in custody, an evidential sample of breath was taken giving a reading of 84mg of alcohol in 100ml of breath – over twice the legal limit.
Lucas was interviewed but made no comment, with the forensics later confirming the substance in the small bags to be cocaine.
Defence barrister John McCann stated that his client came before the court with a "frank and honest" report from probation.
He outlined how this had been Lucas' first time involved in such activities, which he did to fund his own personal use, pointing to the "unsophisticated" nature of the enterprise as proof.
Deputy District Judge Chris Holmes commented: "He admits to going to an area where young people hang out, to sell drugs to young people who do not necessarily take drugs.
"It is up there with hanging around the ice cream van. It is as bad as it gets."
Mr McCann stated that Lucas had since ceased such activity and had only recently been released from Maghaberry.
He said: "He has completed community service in the past but he has never had the benefit of probation."
Deputy District Judge Holmes stated: "I will remember his name. If he comes before me with possession with intent again he will be before the Crown Court.
"Mr Lucas, if you do this again you will be looking at at 18 months up to four years in prison. This should be before the Crown Court but that is not your fault."
Lucas was sentenced to a combination order consisting of 100 hours community service and two years probation.
He was also handed a 12 month driving disqualification and was ordered to pay a fine of £250, along with the offender's levy of £15, within 26 weeks.
The defendant was certified for the drink driving course which would see his ban reduced to one of nine months upon completion.
View all the latest Portadown news here.
You can join our Portadown News Facebook group here.
Sign Up To Our Newsletter