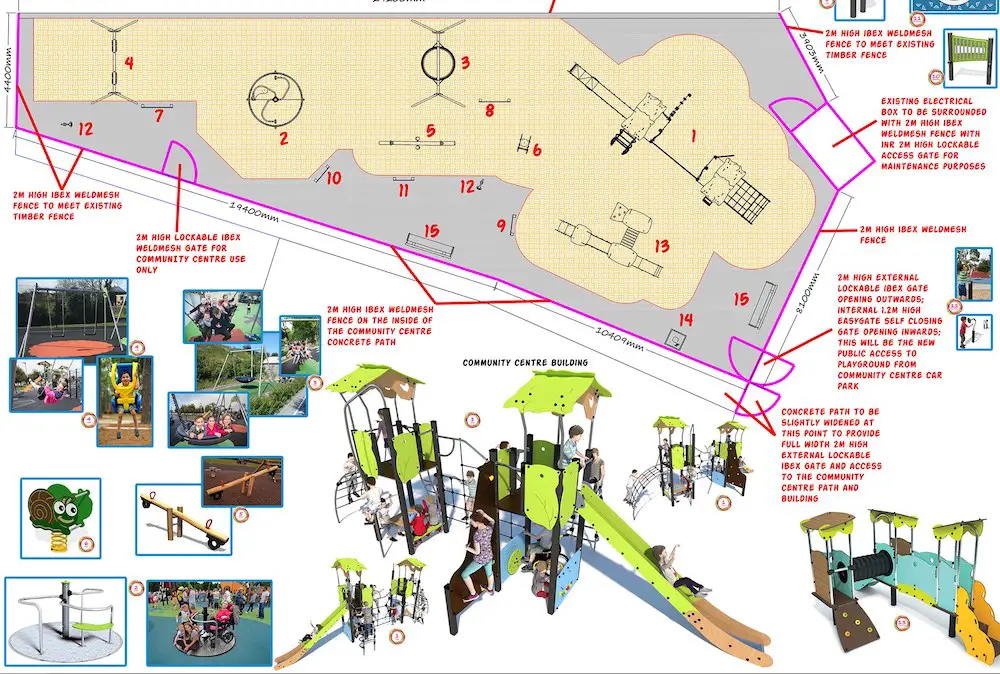 The good folk of Scotch Street in Portadown could shortly be enjoying the benefits of a new play park.
Armagh City, Banbridge and Craigavon Borough Council intends to construct the latest of a series of new parks in the borough on "lands to the rear of 106C, Moy Road, Scotch Street, Portadown".
The development – which would be wheelchair-accessible – will be built on what is described as a privately-owned community green space adjacent to Scotch Street Youth and Community Centre.
A planning application for the park – which would be bordered by a two-metre high security fence – will be advertised shortly.
The proposals have many aspects and are designed to promote all inclusive play, with features for all ages and all abilities.
Among those key features is an adventure-themed, multi-activity play unit. It includes, among other things, a number of slides, fireman's pole, rope and stainless steel arched climbers, tunnels, wobbly rope bridge, sensory flower activity play panel and climbing net and decks. It would have treehouse-themed roofs with a den area with table and seating below deck.
Other elements of the park include a roundabout, capable of accommodating two wheelchairs, and secure swings.
There will also be a four-seat seesaw, Sammy the Snail spring rocker, a giant rock, paper, scissors sensory panel game, a giant four-in-a-row visual tactile senory panel game, a shake, rattle and roll auditory sensory sound wheel panel, virtuoso tube chimes, a kalaeidoscope and more.
There is also an inclusive play unit for the tiny toddlers which includes climbing ramp with hand and foot grips, a narrow catwalk bridge between decks, crawl tunnel, climber and barrier panels.
Throughout the site, there will be bin provision and seating for the grown-ups to take the weight of their feet while they watch their little ones play!
In all, the new play park would stretch to over 3,000 sq ft with plenty for all to enjoy!
The application will now be considered and a decision made very soon.
Sign Up To Our Newsletter